How do you choose a construction vacuum?
If you want to keep your house, shed, or workshop clean while working, a construction vacuum comes in handy. But before buying a construction vacuum, it's useful to consider which functions you need. In this article, we'll explain the most important functions, so you can buy the right construction vacuum for you.
---
Choose a construction vacuum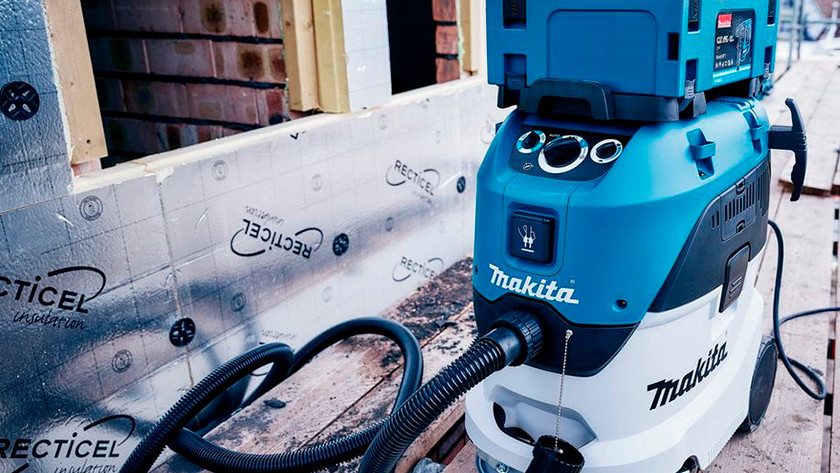 There are plenty of differences in the world of construction vacuums. Ask yourself the following:
What material will you vacuum?
What dust extraction class do you need?
Do you want a construction vacuum with TNO certification?
Do you need an integrated socket?
Do you need automatic filter cleaning?
Do you want to work on a battery or the power grid?
What kind of vacuum cleaner bag do you need?
What accessories do you need?
To be cleaned material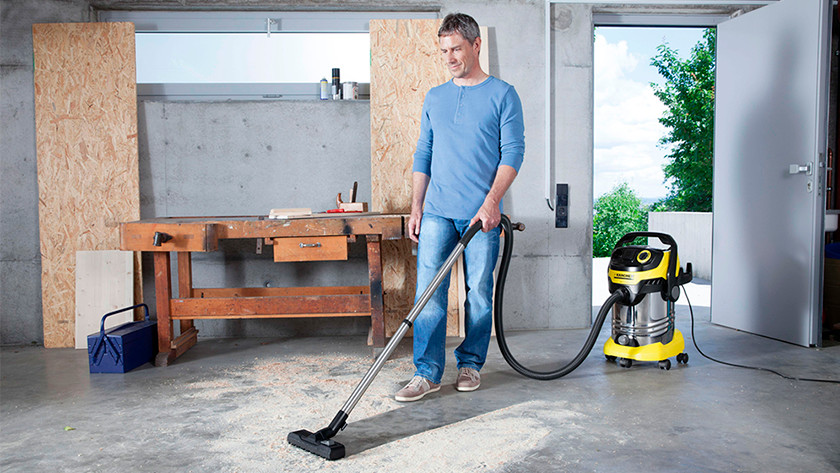 Cleaning the car, vacuuming water from a leaking washing machine, or cleaning hazardous materials. These various tasks all require a different kind of construction vacuum. Consider what materials you want to vacuum, so you can choose the right construction vacuum.
The right dust extraction classes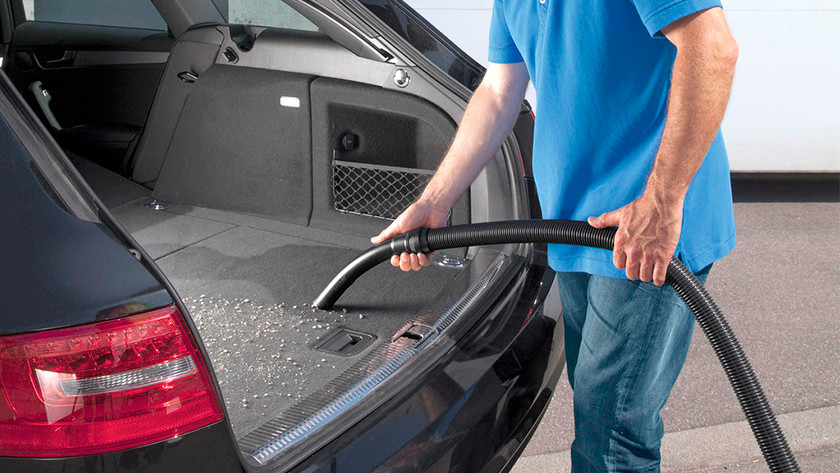 There are 3 dust extraction classes, namely L (low), M (middle), and H (high).
Dust class L filters 95% of dust, so it's suitable for basic types of dust.
Dust class M filters 99.5% of dust, so it's suitable for construction and quartz dust..
Dust class H filters 99.995% of dust, so it's suitable for hazardous materials.
If the construction vacuum doesn't have a dust classification, it's suitable for small waste at home or in the garage.
With or without TNO certification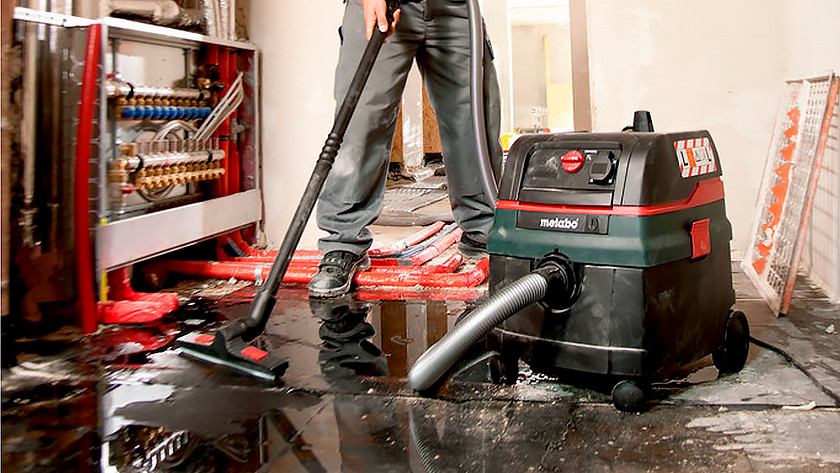 Dust is harmful for your health, especially when you work in it daily at the construction site. So it's nice to work with a construction vacuum which is TNO certified. The dust extraction of the construction vacuum then meets certain requirements to protect your health. This way, you prevent breathing in too much dust and damage to your respiratory system. This is a must for professionals.
With integrated socket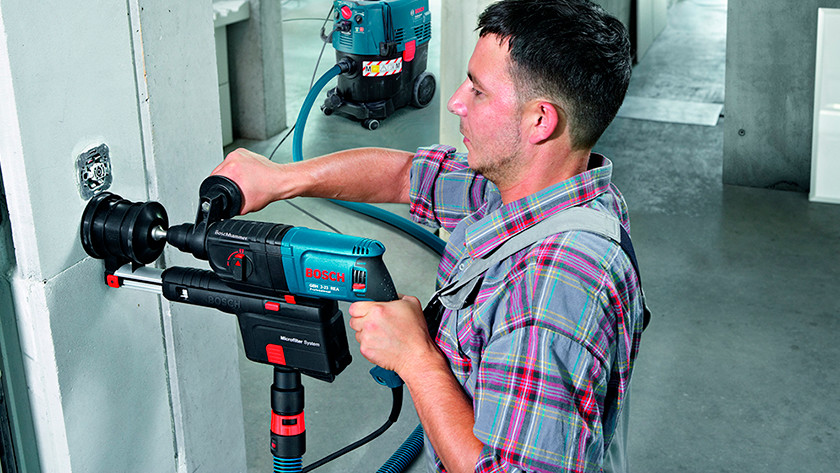 Construction vacuums with an integrated socket have the advantage that you can connect electric tools to the vacuum. As soon as you switch on your drill, circular saw, or other electric tool, the vacuum starts sucking. This way, all the dust is collected right away and you'll spend less time cleaning afterwards.
With or without filter cleaning
Professional construction vacuums have automatic filter cleaning. The construction vacuum then 'knocks' very fine dust from the filters. The advantage is that suction power remains constant and the construction vacuum requires less maintenance.
On the power grid or cordless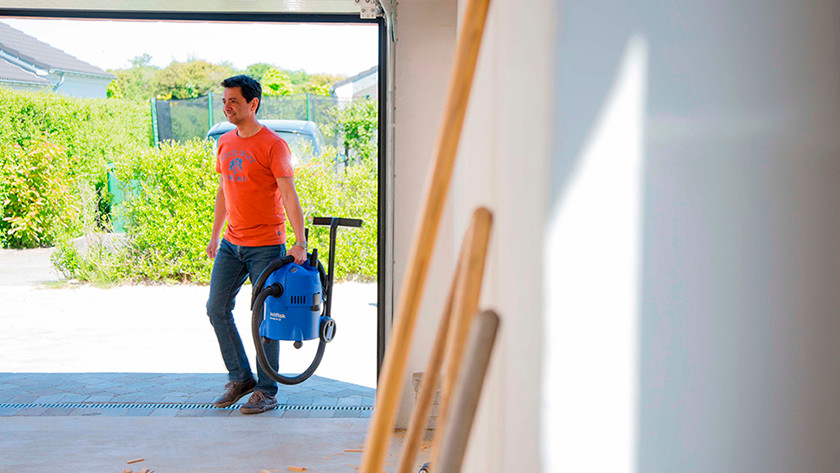 If you choose a construction vacuums which runs on the power grid, mind the length of the cord. If there are few sockets in your garage or on the construction site, make sure the cord is long enough. This way, you can reach everything. You can also buy an extension cord, or look for a cordless construction vacuum. The downside of a battery is that you need to charge it when it's empty.
Bagged or bagless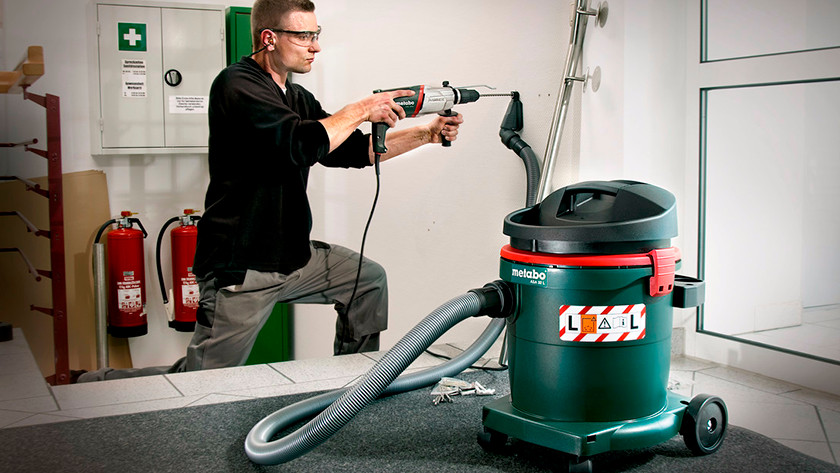 There are two ways to collect dust. Bagged vacuums make use of dust bags, which are easy to change out. On the downside, these bags are pricy. Bagless vacuums have a container, so you don't have to keep buying new dust bags. You do need to empty the container and clean it after use. If a construction vacuum works bagged as well as bagless, you get the best of both worlds and can choose the right method for your current job.
Last but not least: accessories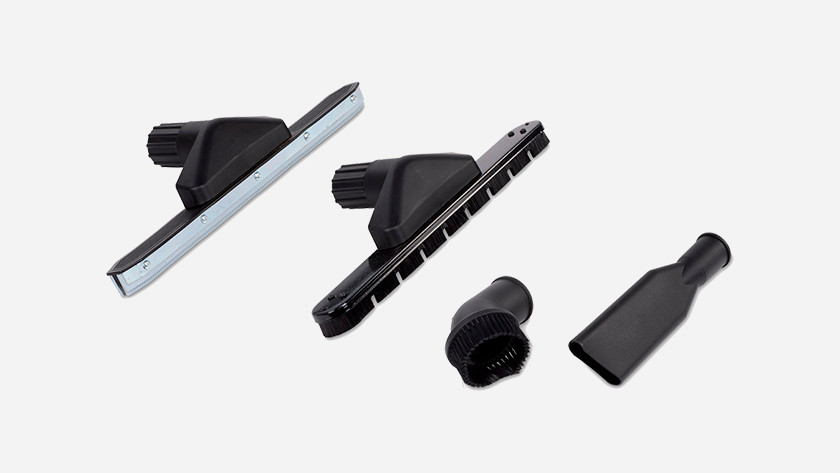 If you buy a construction vacuum with included accessories, you can get started with all kinds of materials. Think of attachments made for furniture, wet waste, or parquet. Are there a lot of vacuum cleaner bags included? In that case, you get a nice stock right away.
Did this help you?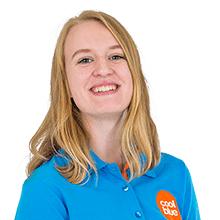 Article by: