Everything on Super Smash Bros Ultimate
17 years after Smash Bros. Melee and 10 years after Smash Bros. Brawl, Super Smash Bros. Ultimate is now coming to the Nintendo Switch! It'll be a revelation to the younger generation and a nostalgia trip for the veterans, because it's time once again to clobber your friends and family in the Smash Bros. arenas!
---
Super Smash Bros. Ultimate
Order now and find out which of your friends are the sorest losers!
Playing style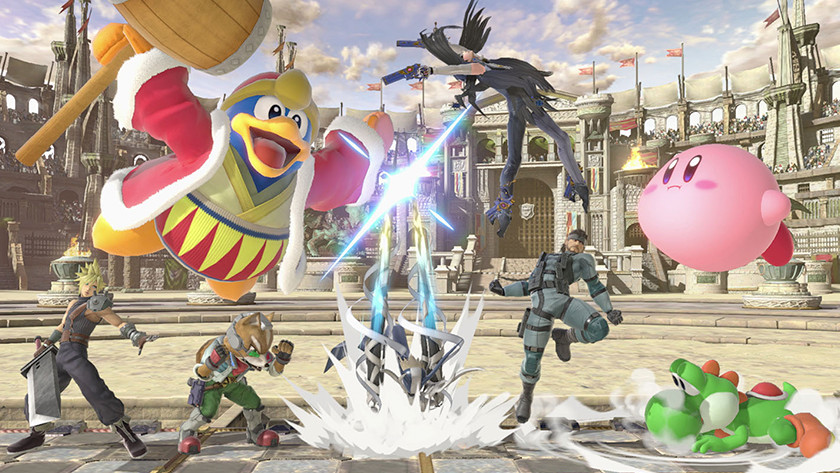 The core of Smash remains the same: enter the arena and smash your opponents out of bounds. The more damage you receive, the further you fly, until your hit all the way out of the arena. What did change are the movesets, which have been updated and will be faster than in the previous games. Of course, this raises the skill ceiling quite a bit, so I'm curious to see how many professional player will pick up this game.
Did this help you?