What do I do if my Wacom ExpressKeys don't work?
Are the ExpressKeyss of your Wacom drawing tablet not responding? Then it may be that they are not set up properly. In addition, it can be a cause that you do not have the latest software. In this article you will read how to reset the ExpressKeys and the Wacom driver update. So you quickly get started with your drawing tablet.
Step 1. Reset the ExpressKeys
To reset the ExpressKeys, use your laptop or PC.
Open 'Wacom Tablet' via 'Start' in Windows or via 'Finder' in macOS.
Go to 'Wacom tablet properties'.
Click on 'ExpressKeys'.
Assign an application to your preference by ExpressKeys. It is also possible to set the ExpressKeys per application. Click on 'Application' for this.
Test whether the ExpressKeys work.
Does not work yet? Go to Step 2 'Update Driver'.
Step 2. Update the driver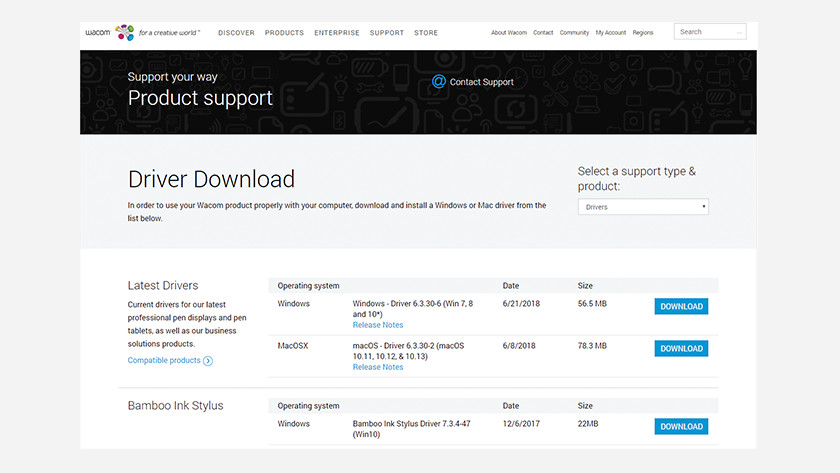 The cause is not with the settings of the Wacom ExpressKeys. Probably the problem is caused by a software error, for example:
The Wacom driver is no longer up-to-date.
An update has been performed for the operating system.
An installation error has occurred when installing the Wacom driver.
Updating the Wacom driver may cause the above problems