Expert review Apple iPad (2017)
In April, 2017, Apple quietly announced a new iPad model. It's the successor to the Apple iPad Air 2 with a faster processor, a bigger battery, and slightly thicker casing. The new Apple iPad has at least 32GB of storage and is available in the 3 familiar colors. I tested the 2017 model Apple iPad extensively and wrote down what I think about it for daily use here.
---
Apple iPad (2017)
10.5-inch HDR Retina Display
|
Internet only via WiFi
|
256GB storage capacity
The Apple A9 processor lets me switch between different apps quickly.
Thanks to the big battery, I can watch videos for up to 10 hours.
The Apple iPad (2017) is suitable for most apps and games.
The screen isn't laminated, so I get more glare from sunlight.
The Apple iPad (2017) doesn't support the Apple Pencil.
Multitasking with the Apple A9 processor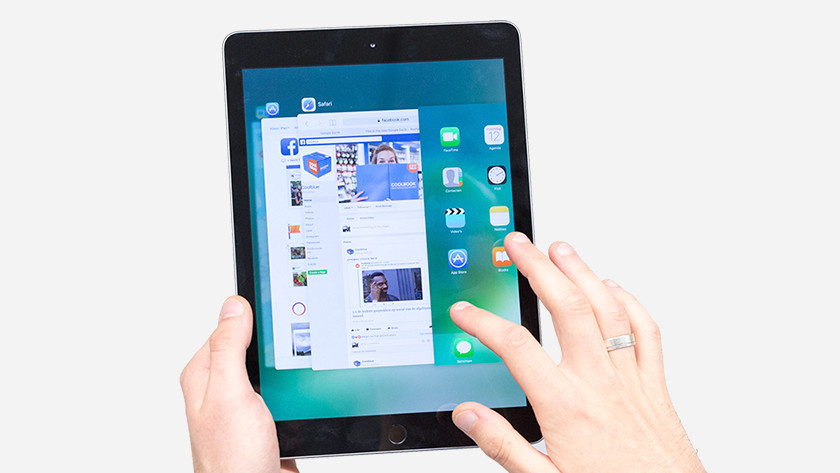 The Apple A9 processor has been used before in the Apple iPhone 6, and it delivers in the new Apple iPad (2017) as well. Switching between Facebook and Safari goes smoothly when I press the home button twice. I can quickly answer a FaceTime call when I'm playing a game, and when I'm done with the call, I can continue lining up the perfect row of blue candy. While I was using the Apple iPad (2017), I never had to wait for my favorite apps to open.
High-end apps and games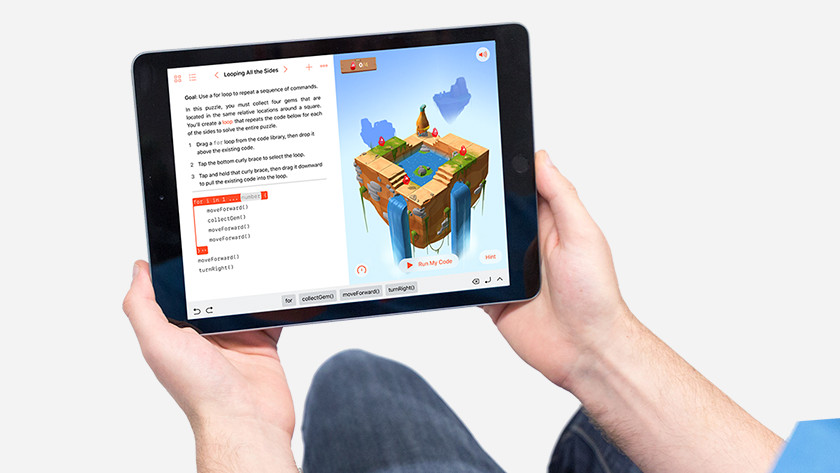 In order to test the limits of the Apple iPad (2017), I installed a number of 3D apps and games. Google Earth let me fly through 3D cities without barely any stuttering. Graphically demanding racing games proved a little tougher for the Apple iPad (2017). The image stuttered or tended to be slower in newer games, which are intended more for the Apple iPad Pro or Apple iPhone 7.
Stamina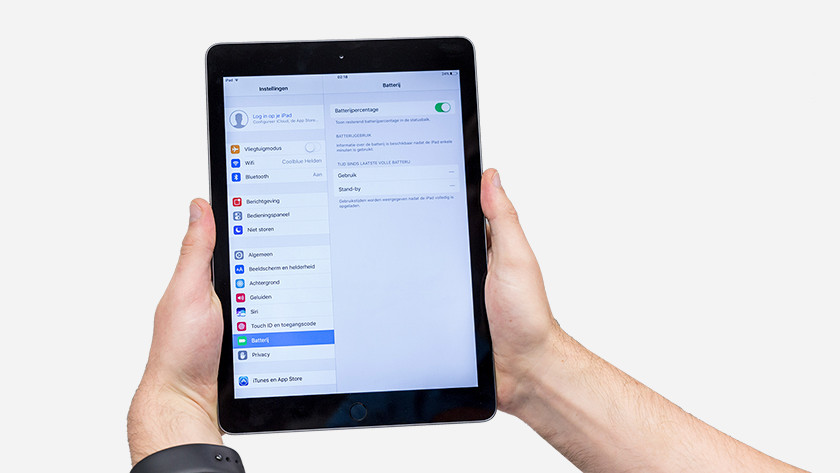 Because the Apple iPad (2017) is a little thicker than the Apple iPad Air 2, it has room for a bigger battery. That means you can watch movies for up to 10 hours on a single charge. When I used the Internet and swiped through social media, I got the same battery life. As a result, I didn't have to recharge it until after 1 week at times. If I turn my Apple iPad (2017) to airplane mode at night, it barely uses any power. That way, it won't be empty all of sudden the next day.
Conclusion
The Apple iPad 2017 feels familiar. Everything I'm used to from the Apple iPad Air 2 can be found on this new Apple iPad. A FaceTime HD camera, fingerprint scanner, Retina Display, and 2 stereo speakers. This time, everything is powered by the newer Apple A9 processor, ensuring all my tasks run smoothly. The new model is a little thicker than its predecessor, but in return, I get longer battery life. The Retina Display is just as sharp as on the other Apple iPad models, but suffers more from glare.
Did this help you?