Everything on the iPad Air
The Apple iPad Air comes in many different models. The latest model is the Apple iPad Air 3, which was introduced in March 2019. On this page, you can find everything you need to know about the Apple iPad Air.
Apple iPad Air 3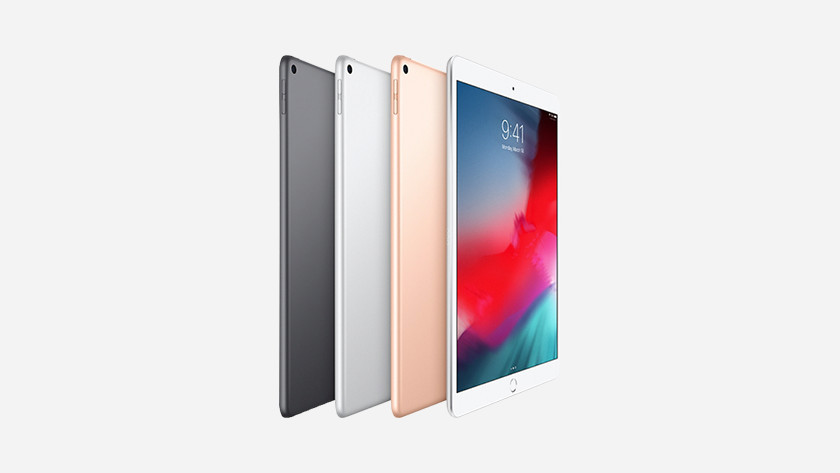 The Apple iPad Air 3 has the latest A12 bionic processor. This allows you to navigate through apps even faster than the Apple iPad Air 2018. The screen is equipped with new technical gadgets. True Tone ensures that colors always look lifelike and you can also use the iPad Air 3 outdoors thanks to the anti-reflective coating. In addition, the iPad Air 3 easier to travel with than its predecessor, because it is lighter and thinner.
iPad Air 2
Do you want to buy an iPad Air? Apple iPad Air has been introduced as the successor to the iPad 2, 3, and 4 and has a completely new design. As the name suggests, the design is lighter, but also more durable and ergonomic. Apple's operating system iOS has also been taken care of. iOS 8 has new features and an improved interface.
Specifications listed
| | iPad Air 2 | iPad Air 1 |
| --- | --- | --- |
| Screen | Retina Display | Retina Display |
| Resolution | 2.048x1536 | 2.048x1536 |
| Processor | Apple A8X | Apple A7 |
| RAM | 2GB | 1GB |
| iSight Camera | 8 megapixels | 5 megapixels |
| Weight | 437 grams | 469 grams |
| Touch ID | Yes | No |
| iPad Air dimensions (H x W x D) | 240 x 169.5 x 6.1 mm | 240 x 169.5 x 7.5 mm |
| Battery life | Up to 10 hours | Up to 10 hours |
The difference between the Air 1 and Air 2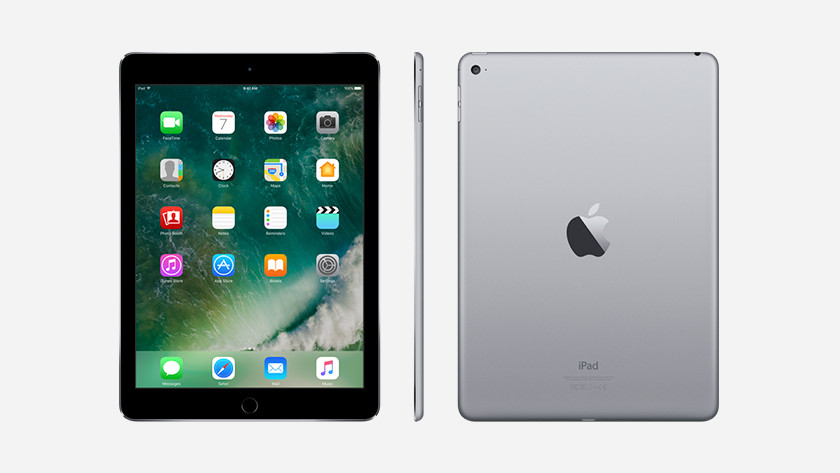 What is the difference? The Air 2 has been improved on the following points:
Unlock your Apple iPad Air with your fingerprint via Touch ID
Start more apps at the same time with 2GB RAM
Reduce light with the anti-reflective screen
Take sharper pictures with the 8 megapixel camera
Work faster with the new A8X processor
1.5 millimeters thinner and 32 grams lighter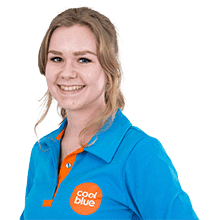 Article by: