How do you choose a Dutch oven?
You can use frying pans for many different dishes. You can quickly bake a nice piece of meat or fish in a frying pan. But the frying pan range is large, and what do you have to pay attention to when you purchase a new frying pan? We are happy to explain it to you. This way you can easily make the right choice.
---
Which heat source do you want to use the frying on?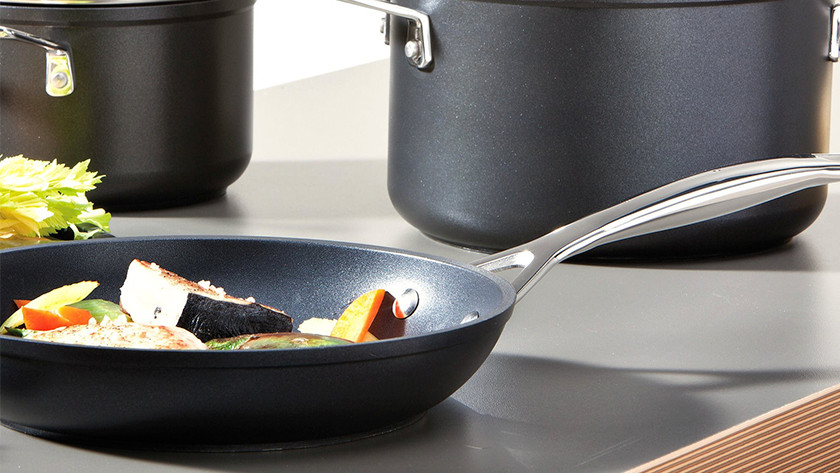 Before you determine which requirements your new frying pan must meet, it is important to first consider on which heat source you will use the pan. Each pan is suitable for use on gas and a ceramic or electric hob. Pans with a plastic handle are not allowed in the oven. A pan that you use on an induction plate is magnetic, otherwise it won't work. In short, pay close attention when choosing a frying pan.
What size frying pan do you need?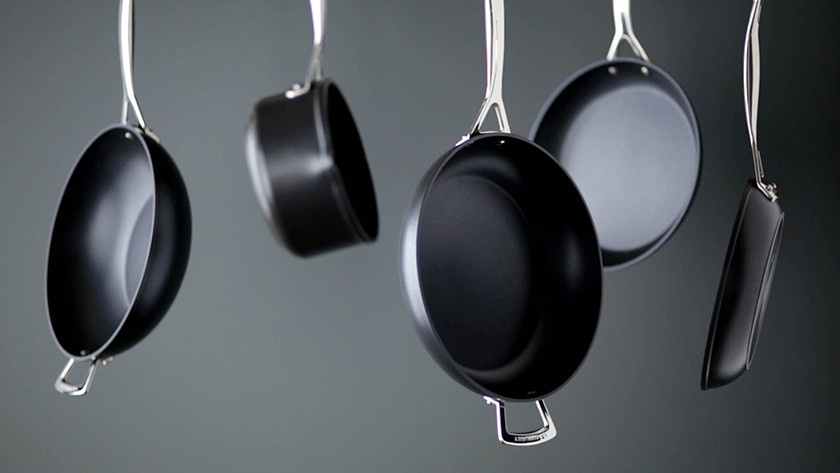 There are frying pans with a diameter of 20 centimeters to 32 centimeters. When you regularly cook for a group of friends or family, it is useful to purchase a larger frying pan. Then you fry several pieces of meat in one go. Keep in mind that a pan up to 28 centimeters in diameter is placed on a stove without touching other pans. If you use a frying pan of, for example, 32 centimeters, you cannot use the other cooking zones at the same time.
Non-stick coating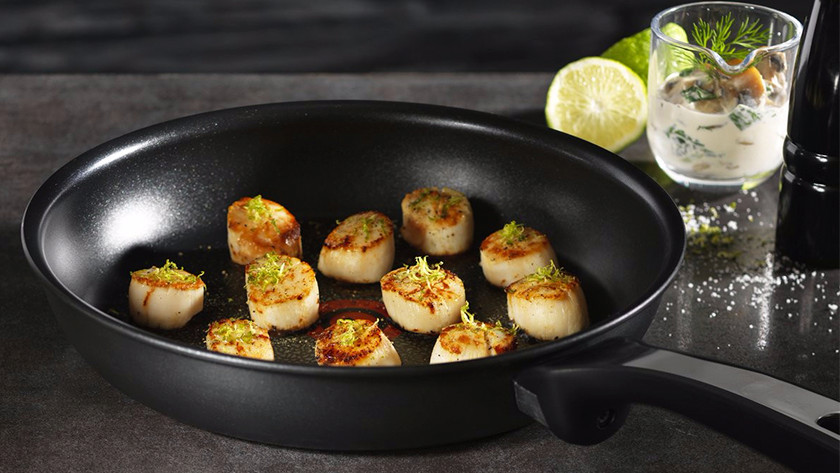 A non-stick coating ensures that your piece of meat or fish does not stick to the frying pan. We distinguish 2 types: a standard non-stick coating and a ceramic non-stick coating. The standard coating prevents your food from sticking to the pan and is suitable for preparing fish, potato or egg. The coating does wear out faster with daily use. The ceramic coating is a lot more durable and harder. This coating resists hot temperatures better and will therefore last longer.
Tefal Thermo spot
Are you also regularly standing with your hand above the pan to check whether it is already warm enough? Then a Tefal frying pan with Thermo spot comes in handy. This red dot in the middle of the pan turns completely red when the ideal frying temperature has been reached. Handy, so you always put the steaks in the pan at the right time.
Dishwasher-safe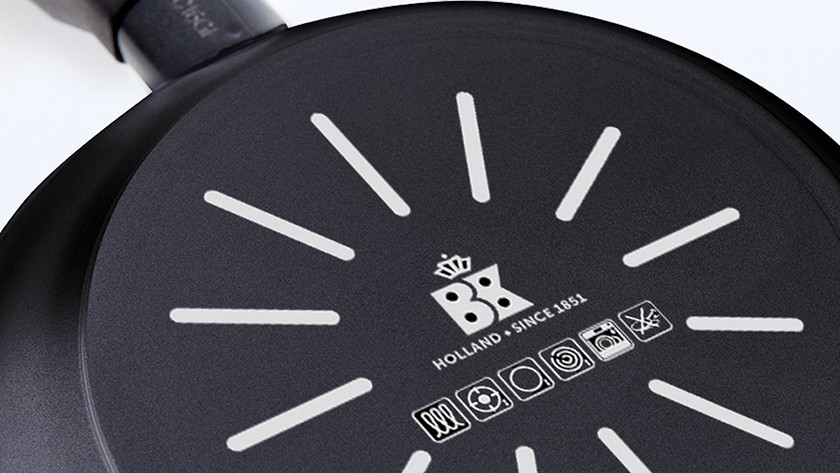 Unfortunately, not all frying pans can be cleaned in the dishwasher. For example, the non-stick coating can be damaged. Wash these pans yourself in soapy water. Do you not feel like rolling up your sleeves to do the dishes? Then choose a frying pan that you simply clean in the dishwasher after cooking.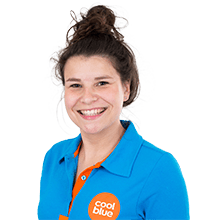 Article by: