Advice on deep fryers
With a traditional deep fryer, you can fry crispy snacks in oil. Deep fryers come in all shapes and sizes. Aren't you sure which deep fryer to choose? Read on for more information about deep fryers and useful frying tips.
---
Advantages of a traditional deep fryer
The main advantage of deep-frying in a traditional deep fryer is how easy it is. Get your favorite snacks from the freezer compartment, put them in the oil, and they'll be on your plate within a few minutes. Whether you love cooking or not: anyone can deep-fry. Apart from that, a traditional frying pan is relatively cheap to buy and some snacks really just need to be fried in oil. Think of oliebollen, for example, of double-fried, thick fries.
Easy to use;
Fast (8 minutes for every 700 grams of fries on average);
Relatively cheap to buy.
Deep-frying tips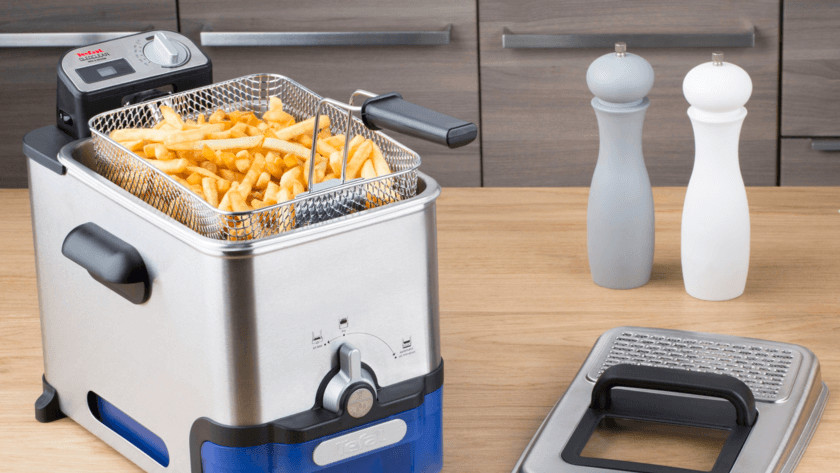 Your deep fryer will last a lot longer when you use and maintain it the right way. On top of that, deep-frying is a lot easier when done in a clean, well-maintained frying pan. Did you know your fries will come out a lot more crispy that way? Read on for more useful deep frying tips.