What are the dimensions of a washing machine?
In order to know whether your washing machine will fit in your cramped attic, you'll have to look at its dimensions. Luckily, most washing machines have a standard height and width. That way, you'll know exactly how much space a washing machine will take up. Important for the dimensions is whether you have a front loader or a top loader; they have different dimensions. Below, we'll give you an overview of the exact differences.
In short
| | Front-loading washing machine | Top loader |
| --- | --- | --- |
| Height | 85cm | 90cm |
| Width | 60cm | 40cm |
| Depth | Variable | 60cm |
Washing machine height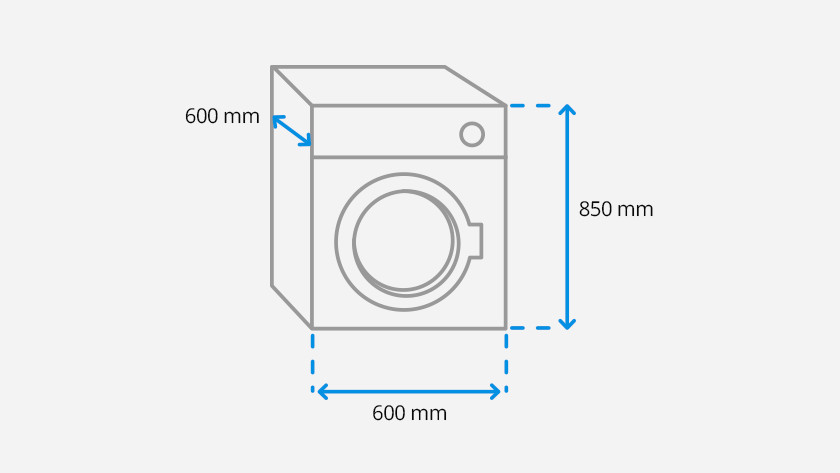 A standard washing machine height for a front loader is 85 centimeters. The standard height of a top loader, on the other hand is 90 centimeters. That means the standard height difference between a front loader and a top loader is 5 centimeters.
Washing machine width
Front loaders have a standard width of 60 centimeters. Top loaders are quite a bit narrower. These washing machines have a standard width of just 40 centimeters and generally have a load capacity of up to 6 kilos. That's less than a front loader's.
Washing machine depth
The standard depth of a top loader is 60 centimeters. There's no standard depth for a front loader, as that dimension depends on the load capacity and differs from brand to brand. The bigger the load capacity, the deeper the washing machine is. The exact depth of a washing machine can be found in the product specs.