Everything on our washing machine brands
When you buy a washing machine, you can choose from different brands. Each brand has their own technologies to make doing the laundry more energy-efficient, faster, or more hygienic. It depends on your laundry preferences if you should choose a Miele or Samsung. Here, you can read which brands and technologies there are and how they benefit you.
Miele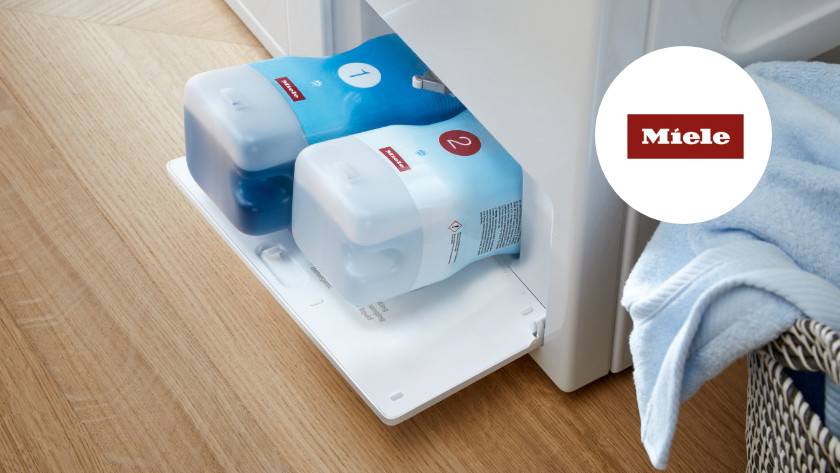 If you're looking for a washing machine with a long lifespan, you'll end up looking at a Miele. A Miele washing machine lasts longer thanks to the sturdy build quality. The TwinDos system ensures that your laundry looks good for longer. A TwinDos washing machine doses your detergent automatically, so you always use just the right amount. If you want to wash extra fast, choose PowerWash. This saves you water and energy. You can clean a half-full drum in 49 minutes. Do you want both technologies? Choose Miele washing machine with TwinDos and PowerWash.
Bosch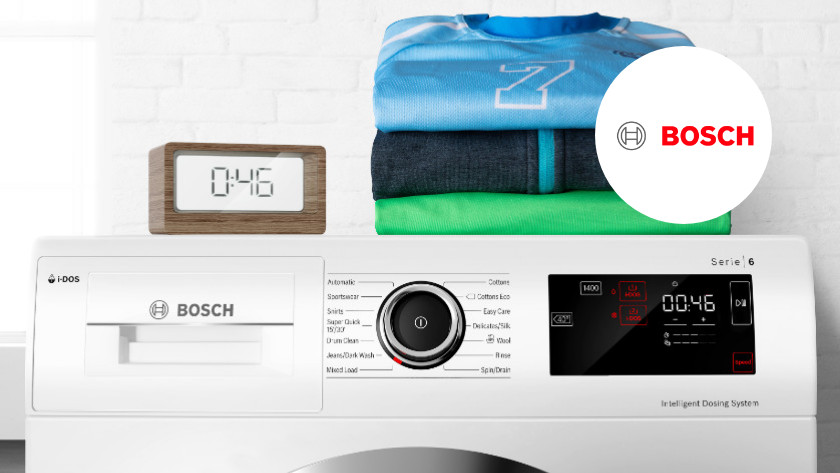 A Bosch washing machine washes up to 65% faster thanks to SpeedPerfect. With this function, you shorten your wash cycle. Bosch Home Professional provides the most comfort. Aside from that, you can choose between the series 8, 6, 4, or 2. The higher the number of the series, the more technologies they have. With Bosch i-DOS, your detergent gets dosed automatically and your laundry looks good for longer. Home Connect allows you to operate your washing machine remotely. Other Bosch technologies are 4D Wash and the anti-stain system, among others.
AEG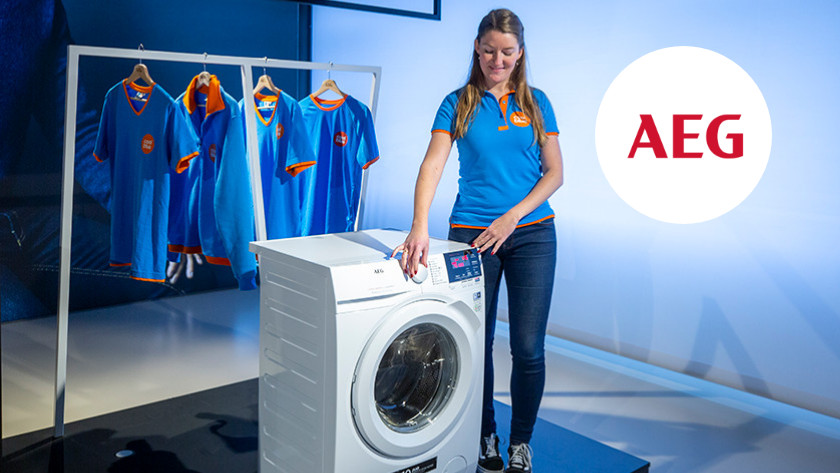 If you want to reduce your ironing, choose an AEG washing machine with steaming function. With ProSteam, your laundry will be less wrinkled and you don't have to iron as much. Another AEG technology is ÖKOMix, which cleans your laundry more thoroughly. The washing machine distributes the detergent over your clothes evenly, so the foam can reach the stains better. A SoftWater model softens the water with salt, so your laundry remains soft and retains its color. And finally, there are techniques like ProSense and AutoDose. Here, you'll read what these functions can do for you.
Samsung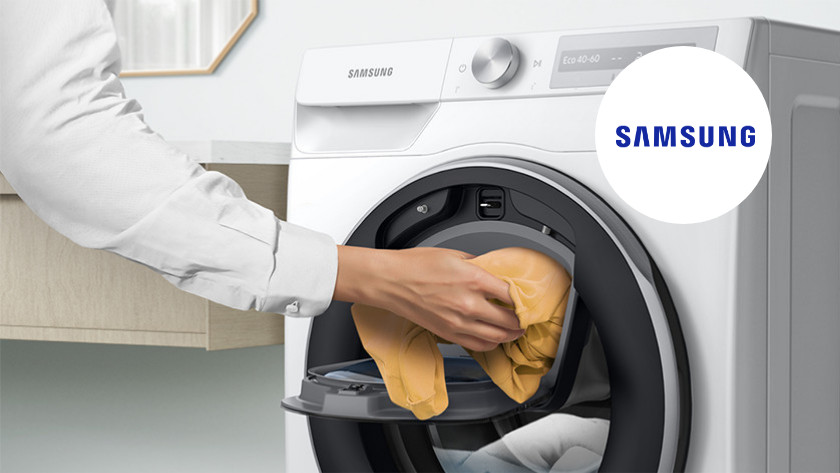 You can do your laundry extra quickly with a Samsung washing machine if you choose QuickDrive. With this technology, you can wash your towels in 39 minutes with the SuperSpeed cycle. Another function that saves time is AddWash. This allows you to add forgotten laundry via an extra door at any moment, so you don't have to run a separate cycle for these items. A technology that's included on all washing machines is EcoBubble. Here, you can read how it benefits you and which other technologies there are.
Siemens
With a Siemens washing machine with intelligentDosing, your favorite outfits will look good for longer. The machine doses your detergent and fabric softener automatically. As a result, you'll always use the right amount. This is better for your laundry. If you want to control your washing machine remotely via an app, choose a model with Home Connect. You select your type of laundry and choose a fitting cycle. In addition, you can choose from different speedPacks, which clean your laundry faster. For example, your laundry will be clean in an hour with speedPack XL.
ASKO
You can recognize the Scandinavian brand ASKO by its sleek, minimalist designs. These are maintenance-friendly washing machines with a Steel Seal door. This drum door doesn't have a rubber seal, but a steel rim. As a result, dirt doesn't build up and you can wash hygienically. If you want to run a quick wash, choose an ASKO washing machine with Pro Wash. This allows you to wash a half-full drum in 59 minutes. Choose AutoDose for automatic detergent dosing.