Advice on AEG washing machines
If you want to buy an AEG washing machine, you can choose from different series. The most extensive is a washing machine of the 9000 series. This has the most techniques, so that your laundry will last the longest. If you are not sure which series you want to buy, look at this page.
8000 vs. 9000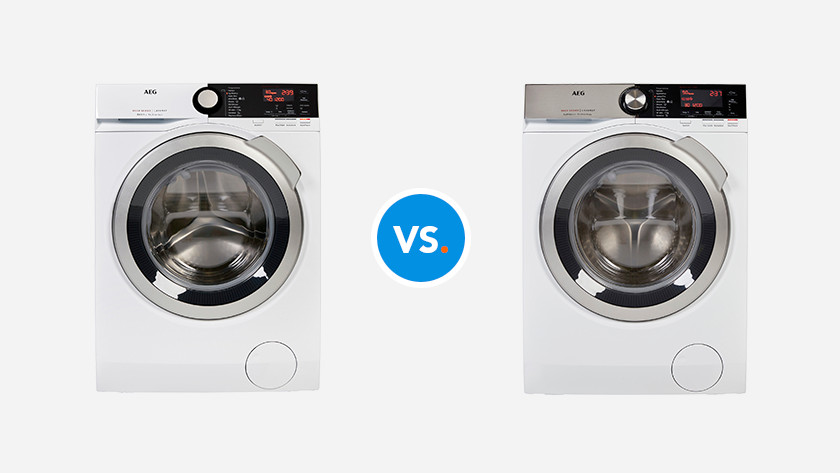 If you want the fabric of your laundry to last as long as possible, choose an AEG 9000 series washing machine. This washing machine softens the water with salt, so that your clothes remain soft and your washing retains its color. The 8000 series does not have a separate technique for this, but it does ensure cleaner washing and fewer creases, just like the 9000 series. In the advice below you can read everything about both series.
7000 vs. 8000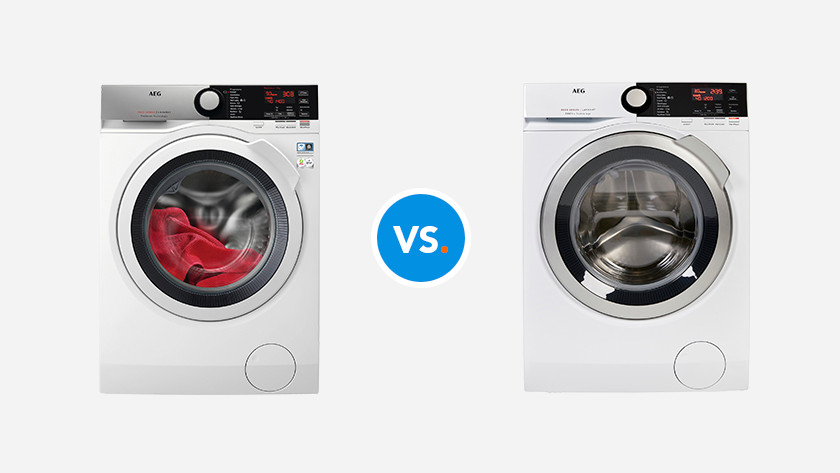 If you want cleaner washing and lower energy costs, choose a washing machine from the 8000 series or higher. Hereby the detergent spreads evenly over your laundry, so that it reaches all fibers and stains disappear better from your clothes. You even wash clean at a low temperature, saving you energy. In the article below you can read how an 8000 series model distinguishes itself from the 7000 series.
6000 vs. 7000
If you don't like ironing, choose a washing machine from the 7000 series or higher. This model has a steam function that reduces wrinkles, so you can finish ironing faster. You can also freshen up clothes with the steam function. The 6000 series does not have this and is the least energy efficient of all series. We therefore call this washing machine the entry-level model. Read here what the most important differences are between the two series.
The technologies
AEG washing machines have different techniques for a clean washing result. ÖKOMix technology ensures an even distribution of the detergent, while SoftWater keeps the fabric and color of your laundry longer beautiful. This is because SoftWater softens the water with salt. If you don't mind hours of ironing, ProSteam will wrinkle your laundry with steam. If you want to do your laundry as efficiently as possible, take an AEG 9000 series washing machine. This has all AEG techniques.
Expert reviews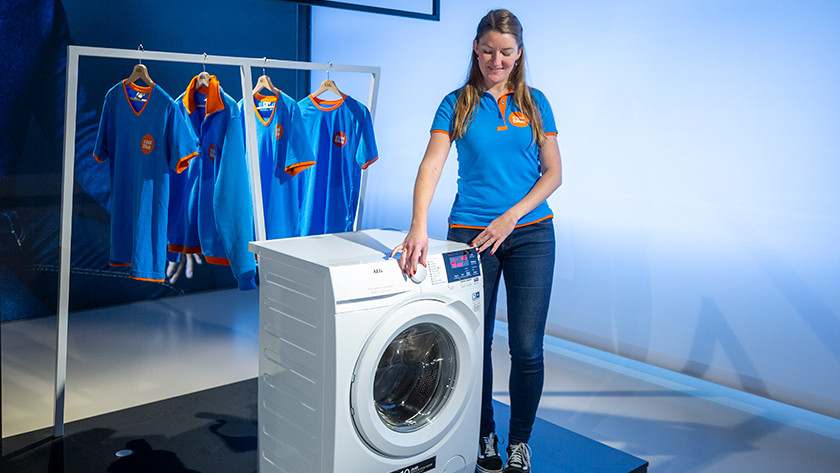 To discover what our specialists think of the different AEG washing machines, read the specialist reviews. Based on plus and minus points, we give an impression of the models tested and explain why we recommend them. Are you curious about what you can expect from an AEG washing machine? Then view the specialist reviews to read what we like or dislike. For example, we indicate for what type of washing the washing machine is suitable and which functions we find useful so that you can form a good picture.