Everything about testing WiFi speakers in our stores
Are you planning on buying a WiFi speaker? If so, you might like to test this speaker yourself first. You can now do this in one of our stores in Amsterdam, Tilburg, and The Hague. You will find several WiFi speakers in our listening rooms. In our stores in Groningen, Eindhoven, Utrecht, Rotterdam, Antwerp, Zaventem, and Ghent you won't find WiFi speakers, but there is always an expert to advise you.
---
Information on our stores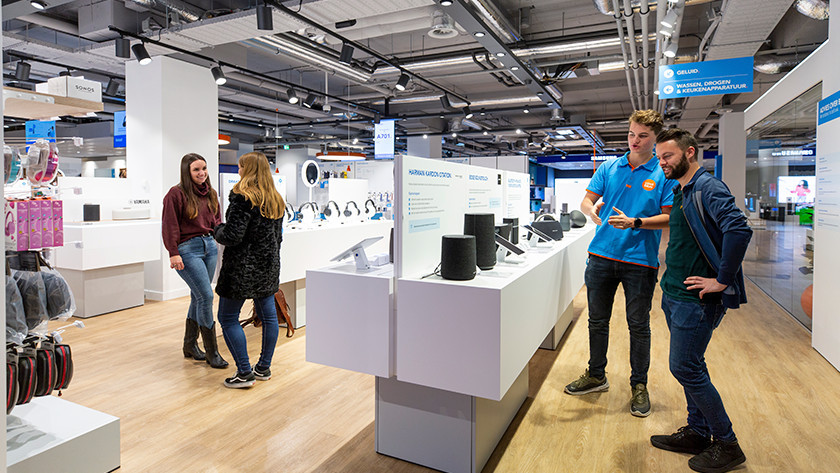 Advice from our experts
Our WiFi speaker experts in our stores are happy to help you make the best choice for you. They answer your questions about WiFi speakers and matching accessories.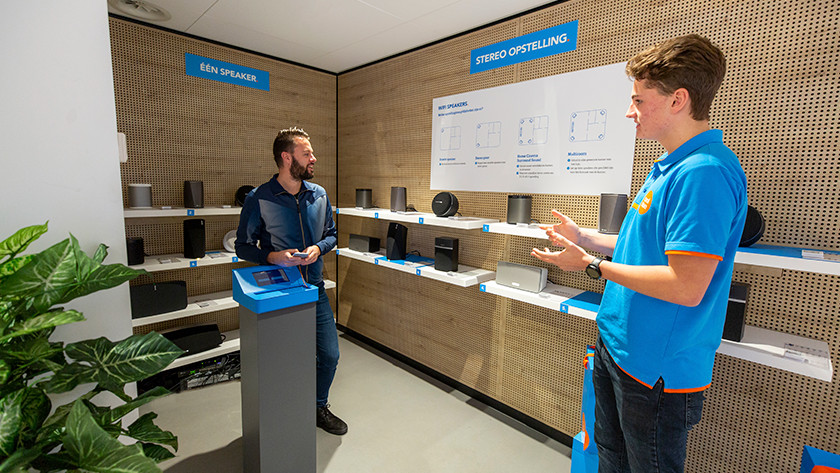 Test WiFi speakers in the store
You can find our WiFi speakers in the stores in The Hague, Tilburg, and Amsterdam. Here you can test the products yourself. In all other stores you won't find WiFi speakers, but there is always an expert to give you advice.
Multi-room and smart platform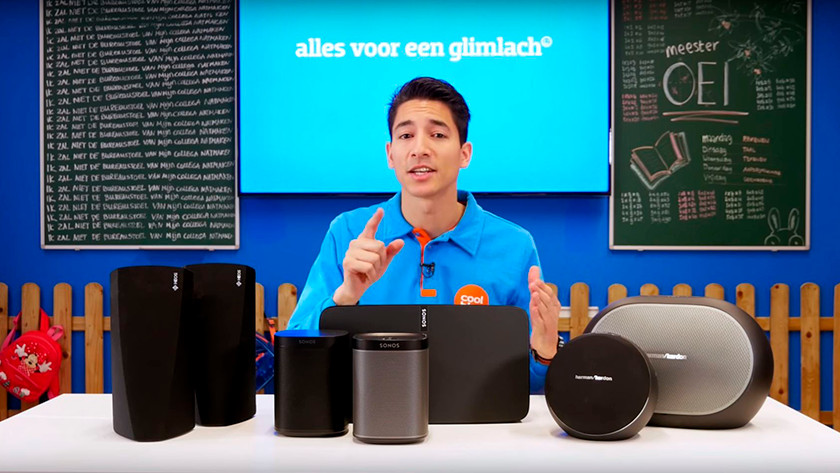 Consider beforehand whether you want to use the speaker in a multi-room setup, now or in the future. For example, do you already have speakers at home and is this an extension? Or is this your first WiFi speaker? You may want to place speakers in multiple rooms in the future.

Do you use a smart home platform at home, such as Google Assistant or Amazon Alexa? If so, ask advice in the store which WiFi speaker is the most suitable for use in your smart home.
More information about our stores
Do you want more information about our stores?
Did this help you?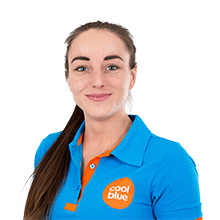 Article by: