Expert review of the Remington AC8820 Keratin Protect
The Remington AC8820 Keratin Protect is an innovative hair dryer. The hair dryer has a ring containing keratin and almond oil, which is supposed to nourish your hair and protect it against heat. Does it really work? I tested it for you.
---
In short
AC motor
|
2,200 watts of power
|
With keratin and almond elements
|
Cable length: 3 meters
|
Ceramic coating
The keratin and almond oil nourishes your hair and protects it against heat.+ Thanks to the ionic technology, your hair doesn't become as frizzy.+ Thanks to the extra-long cord, you have a lot of freedom of moment when you dry your hair.- The hair dryer is fairly heavy, so your arm may hurt after using it too long.
Unboxing Remington AC8820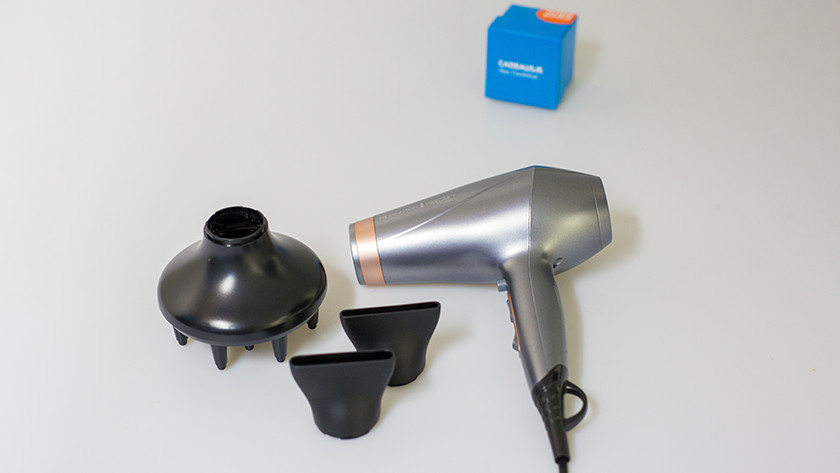 The box immediately tells you the hair dryer belongs to the Remington Keratin Protect series. I notice there's a fair amount of plastic in the box; all components are separately packaged, which does mean they're better protected. I take the following out of the box:* A hair dryer* 2 small nozzles* A diffuser* A manual
First impressions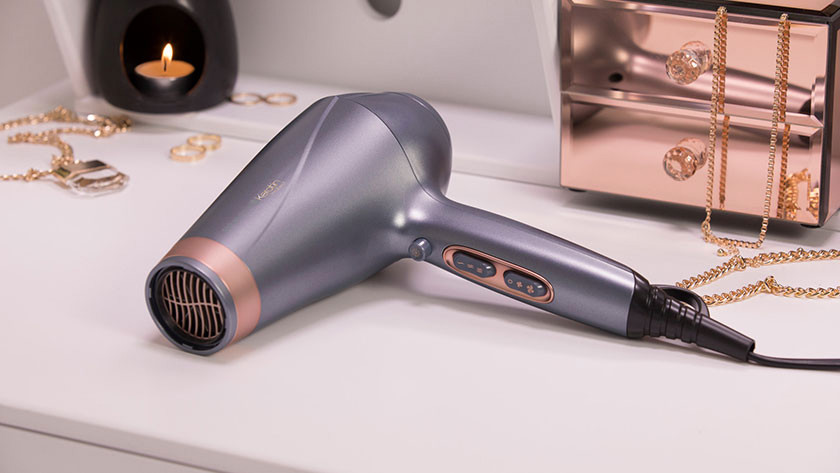 With a weight of 1 kilogram, the hair dryer is quite heavy, but luckily, I don't have to hold it for hours. I do notice that the cord of the hair dryer is very long. Nice, this way, I can easily move through the bathroom while drying my hair. With the buttons on the handle, I can choose from 2 hair drying speeds and 3 temperature settings. This is handy too, since this way, your hair won't be damaged by the heat.
Drying with keratin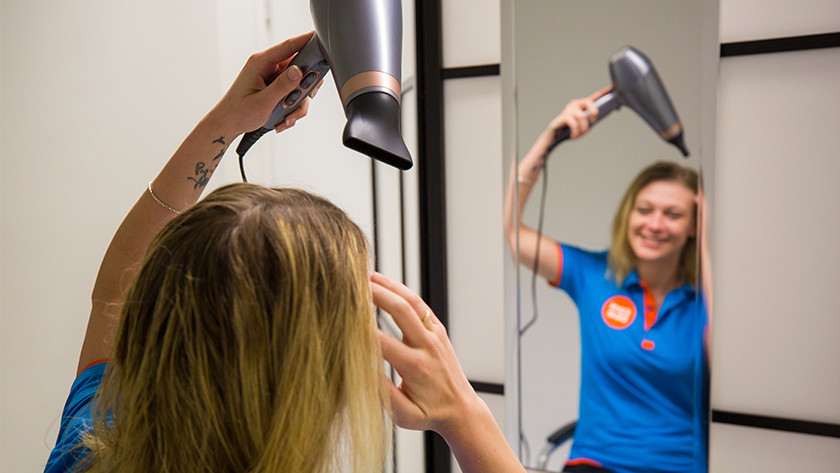 The hair dryer features a ring with keratin and almond oil, both of which end up in your hair thanks to the heat of the hair dryer. To dry my hair, I used temperature setting I and II. I skipped using setting III, since my hair is bleached. With the highest hair drying speed, my hair was dry within minutes. It felt slightly softer than before, but it wasn't exceptionally soft.
Styling with keratin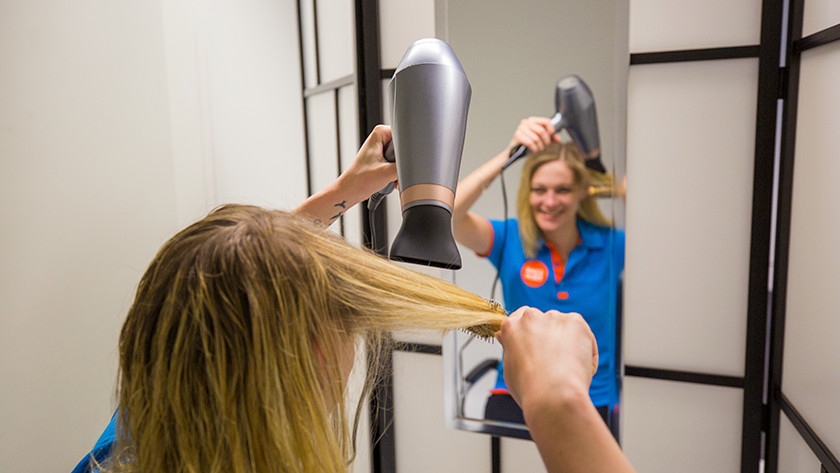 After drying my hair, I styled it with a round brush. This took longer than drying it, which made my arm feel tired. With the small nozzle, you can easily direct the air flow to the right spot. My hair did feel softer after styling it, and it was a lot less frizzy than when I use my own hair dryer. Switching attachments in-between can get tricky, since the nozzles can get quite hot.
Conclusion
AC motor
|
2,200 watts of power
|
With keratin and almond elements
|
Cable length: 3 meters
|
Ceramic coating
My hair did feel softer after drying it, but this was gone once I washed it again. I do think my hair was better protected against the heat. It was a lot less frizzy than normal, when using other hair dryers. This hair dryer is perfect if you have dry or damaged hair.