Advice on MP3 players
With the right MP3 player, you'll be enjoying your favorite music anytime, anywhere. Some MP3 players even allow you to enjoy your photos and favorite movies. How will you find the MP3 player that fits you best, though? After reading this article, it's easy to choose the best one for you.
---
What would you like to enjoy on your MP3 player?
You can, of course, play music files such as MP3 on your MP3 player, but many players offer more and more playback options, which means you could actually call MP3 players multimedia players these days. For example, Apple once introduced the iPod, which allowed you to also display photos and videos. Later, brands such as Creative, Cowon, Philips, Samsung, and Sony followed. This means that in addition to your favorite music, you can enjoy stunning photos and/or your favorite movies too, anytime, anywhere. Some players go one step further, giving you additional access to the Internet and the many applications from the Apple appStore or Android PlayStore. Have a look at some media players that also give you access to the Internet through WiFi or cellular internet, when you want even more entertainment in your pocket.
Looking for an MP3 player to use during exercise?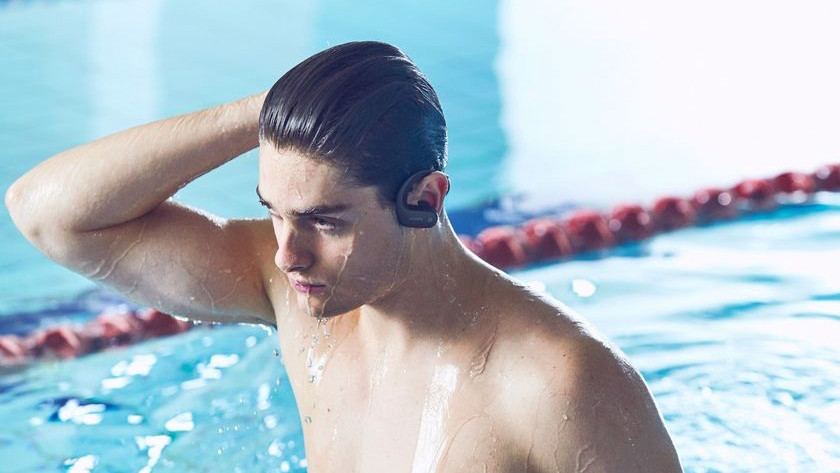 As a sporty music fan, you enjoy listening to your favorite music even when exercising. A number of MP3 players are excellently suitable for this. These MP3 players only play music, they're compact, easy to attach to your (sports) clothing using an attachment clip, and sometimes even resistant to shocks and/or water. That way, you can safely leave your expensive smartphone or media player at home, while still getting motivation from your favorite music.
How much memory do you need?
When buying an mp3-player, it's a good idea to know what you will mostly be using it for. Do you just listen to music, or would you like to be able to save some videos as well? In addition, it's important to know when you'll be using the MP3 player. As soon as you know this, you'll be able to make a well-considered choice for its size and memory type.
Memory size
It's hard to say how much memory will be sufficient. Do you just want to listen to music, or watch videos and maybe install apps from the Internet as well? How often would you like to replace the audio and/or video files? Apart from that, the desired memory size depends on factors such as the quality and duration of your songs and videos. On top of that, keep in mind that the media player's operating system requires memory as well. As a rule of thumb, count on needing around 1GB for the operating system for every 16GB.
Music
The number of songs you'll be able to save to your media player depends on the storage capacity, but certainly also on your music's quality and file type. In this example, we use the common .MP3 file format with an average quality of 192kbps. If you're using the .AAC file format, your sound quality will be better, but you won't be able to store as much music at the same storage capacity. On the other hand, for the .WMA file format, for example, the opposite holds true.
Videos
The number of videos you can save on your media player, too, depends on the storage capacity and your videos' quality and file format. For this example, we use the common .MP4 file format with a quality of 720p. The same numbers hold, roughly, for .AVI files. For a higher quality, these numbers will of course be lower at the same storage capacity. If you choose .MKV files, for example, their high quality mean you won't be able to store as many videos at the same storage capacity.
Memory type
Storage traditionally came in the form of a hard drive. This type of memory, however, was very sensitive to shocks and bumps, which could damage the data stored on it or even destroy it. Nowadays, MP3 players use flash memory. This type of storage contains no moving parts, making it safer.
Some MP3 players feature so-called card readers, which allow you to expand the internal storage. A great advantage of this is that you can carry several memory cards with different files on them. That's convenient when you don't have access to a computer to replace your files for a longer period of time.
What accessories make using an MP3 player more enjoyable?
After making your choice for an MP3 player, you'll enjoy it even more with the right accessories. You can use these to increase your new acquisition's user comfort, or extend its lifespan.
Protection and maintenance
You'll probably take good care of your new purchase, and the first scratch always hurts the most. In order to prevent this, we offer several cases for certain MP3 players. That way, your new device will be kept free of scratches. For the protection of your screen, we recommend a screen protector. A screen protector also prevents (greasy) fingerprints on your touchscreen. Don't see an immediate need for a case or screen protector, but still want to take good care of your MP3 player? You could also take a look at the various cleaners in our assortment.
Headphones, earbuds, and speakers
Your MP3 player comes with earbuds by default. These are often standard earbuds with low sound quality. Fun for a while, but annoying in the long run. Especially when you prefer to use headphones or, for example, listen to music while exercising. In those cases, the standard earbuds won't suffice. That's why we've got a wide assortment of headphones and earbuds for you.
Prefer to share your music with others by playing music on a speaker or set of speakers? Have a look at our assortment of speakers. There, you'll find wired speakers, as well as Bluetooth speakers and speaker docks.
Splitters, audio cables, and charging cables
You've finally got an MP3 player and now you want to listen to music in the car or at home via your mini system too. In that case, you can connect your MP3 player to your speaker set's AUX input using an audio cable. Enjoy sharing your music with others, but prefer to listen using a pair of headphones or earbuds? In that case, an audio splitter provides options, since with an audio splitter, you can connect two pairs of headphones and/or earbuds to your MP3 player. That way, you'll be able to enjoy your music or movies together with someone else.
After listening for hours, your battery just might be empty all of a sudden. With an (extra) USB cable and perhaps a home or car charger, you now have the option of charging your MP3 player anytime, anywhere.