What can I buy with EcoCheques?
EcoCheques can be spent on all phone and tablet repairs by CoolblueRepareert and all products 'of an ecological nature'. In short, products that have a major influence on the energy efficiency of your household. For example, fridges, washing machines, and other energy-draining appliances can be replaced by models that have less of an effect on nature and your energy bill. The products that qualify are selected and described in an official list made by the government.
At Coolblue, you can pay with the following EcoCheques
The paper versions by Edenred and Sodexo.
The electronic versions by Edenred, Sodexo, and Monizze.
How do I pay for small products with EcoCheques?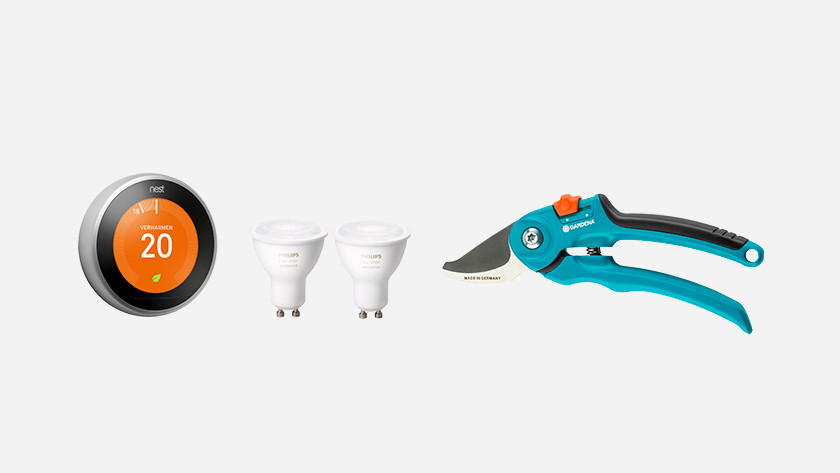 You can only pay with EcoCheques in our Coolblue stores in Antwerp, Lochristi, and Zaventem.
View the list of our EcoCheque products.
Add the chosen product to your shopping cart.
Choose the option 'Pick up in store'.
Go to the store on the chosen time, with your EcoCheques.
Pick up the product you ordered and pay with the EcoCheques.
Does your order total more than the value of the EcoCheques? You can pay the rest with cash or PIN.
Note: Do you want to buy a large product with your EcoCheques, like a washing machine or fridge? The procedure is slightly different. In the next paragraph, you can read what to do in that case.
How do I pay for large products with EcoCheques?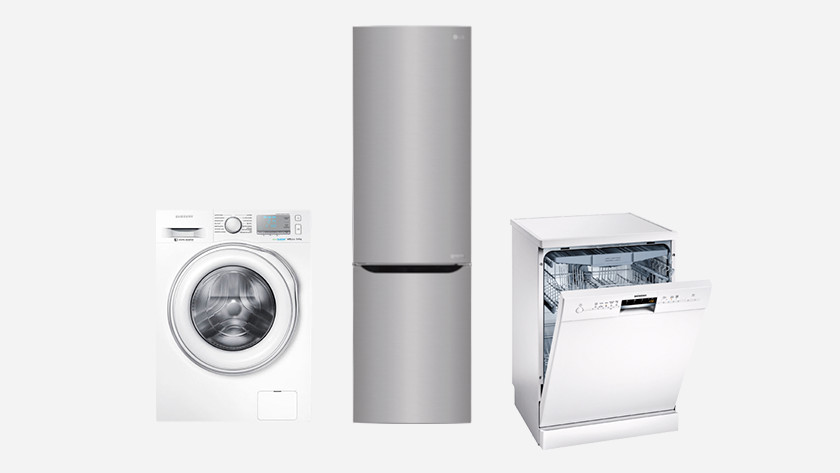 Note: most products (such as washing machines, refrigerators, freezers and dishwashers) are too large for the warehouse of our stores and can not be delivered there. We like to deliver such a large product to your home, so you do not have to drag it yourself. For these products go to our stores, we will immediately make a free delivery appointment.
Large product that can not be delivered in the store?
View the list of our ecocheque products.
Go - with the eco vouchers - at the time of your choice to the store.
Order in the shop together with the store employee the product you have chosen.
Pay with eco checks and let our store employees plan a free delivery appointment.
Is your order more expensive than the value of the eco checks? Then you can pay with cash or debit card.
The product will be delivered to your home.
** Please note: ** The eco voucher can not be converted to cash. If you send a product back then you will not receive cash for your eco check.
How do I use EcoCheques to pay for phone and tablet repairs?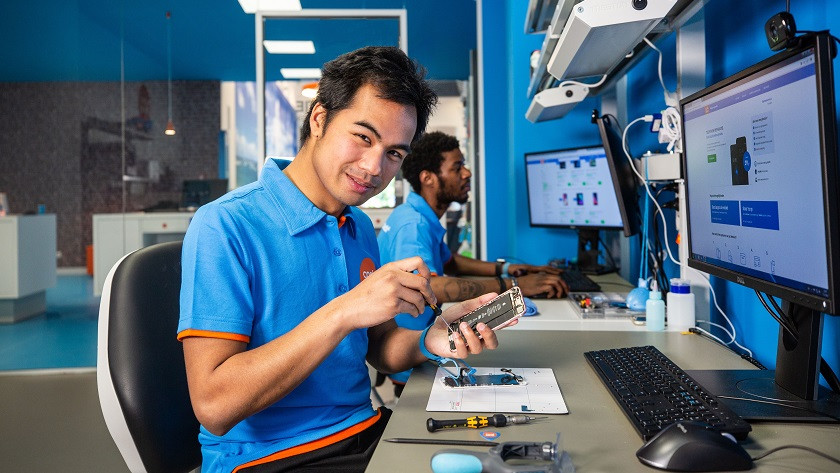 You can pay for smartphone and tablet repairs with EcoCheques if you have the repairs done by CoolblueRepareert. You can find this repair service in our store in Wilrijk. We'll repair Apple, Samsung, and Huawei smartphones in 2 hours and tablets in 1 day.
Check whether we repair your model on https://reparatie.coolblue.be/
Take your EcoCheques to the store in Wilrijk at the time selected by you.
We'll help you right away and repair your smartphone in 2 hours.
Pay for the repairs with EcoCheques.
Do your repairs exceed the value of the EcoCheques? You can pay the rest by cash or PIN.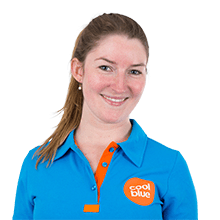 Article by: