Advice on Traktor
Traktor from Native Instruments is software for DJing. With Traktor DJ software you can mix your digital music collection at home in no time. Traktor is also very suitable for DJ performances. Artists such as Pete Tong, Richie Hawtin, Speedy J and Chris Liebing regularly use Traktor in the disco.
---
What does Traktor do?
Native Instruments Traktor has a well-organized look that makes it easy to find your way through the software, despite the many functions. Thanks to different layout layouts, you can make the software itself calmer or busier. The quiet look is basic and therefore very suitable for beginners. The busy look has many more options and functions in the picture and is primarily intended for professionals.
Music analysis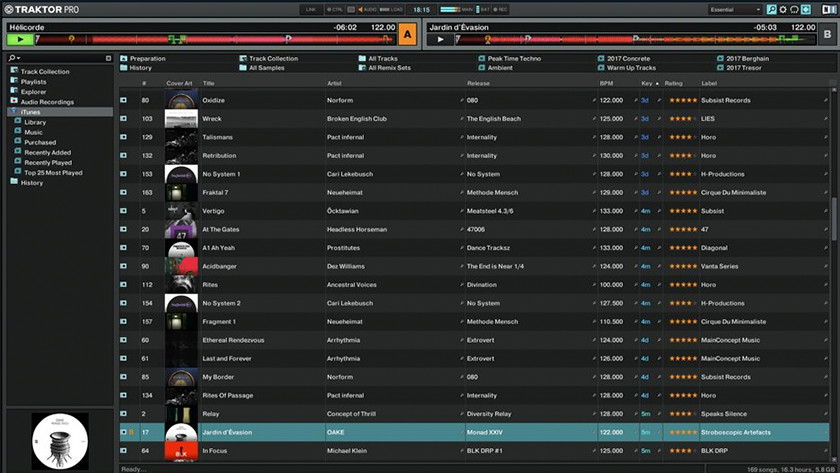 Traktor analyzes your music collection and thus knows the tempo of your tracks. The DJ software uses all the information so that you can mix seamlessly, make loops and categorize your tracks. Thanks to the search function you will also find all your tracks quickly. Traktor even recognizes your iTunes library.
Making beat grids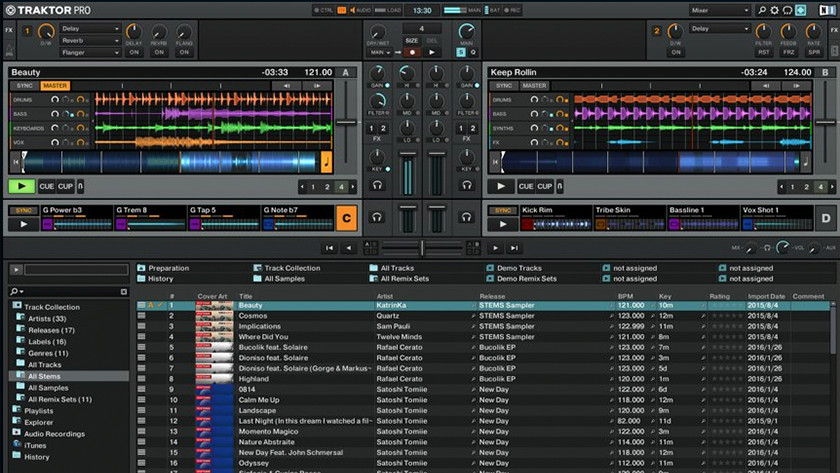 Traktor also creates a beat grid, a grid containing the beats, so that the software can automatically give your songs the same speed. You choose whether you use this handy sync function or not. Thanks to sync, you have more time for effects, samples and other creative excesses.
Show waveforms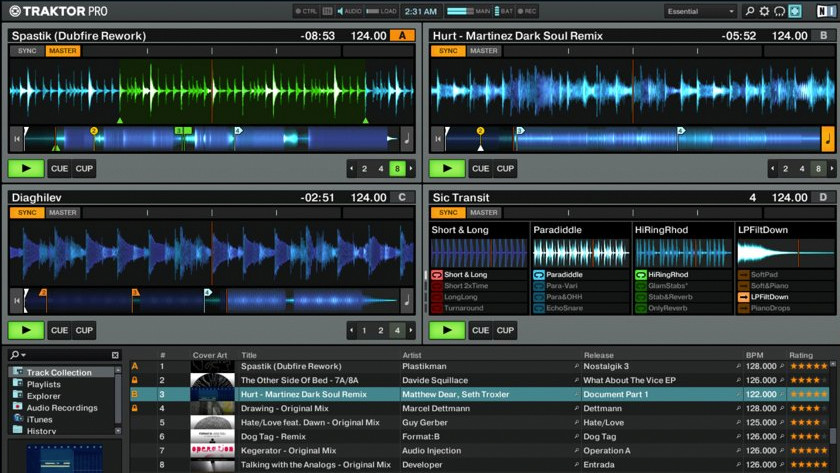 In the software you can see the waveforms of the loaded music. The waveform is the reproduction of the sound wave on the screen. Traktor uses TruWave, a colored and very detailed waveform. This way you can see at which point in the track you are and whether a break or drop arrives. Traktor unfortunately does not show parallel waveforms. So you see on the screen less quickly whether your mix is ​​seamless.
Traktor: limited or full version?
Traktor is available for the laptop and computer as a limited version and as a full version. The limited (light) version has all the basic functions on board that you need to mix music. Traktor LE, as the light version is called, lacks some advanced features that the full version does have. The full version is called Traktor Pro. Traktor Pro has all kinds of professional functions on board, such as sample decks, remix decks, hot cues, more effects and a recording function.
Do you want to mix more than 2 songs at once?
In Traktor LE you have 2 track decks available. So you can mix 2 songs at once. This is sufficient for many DJs. For other DJs, it is a challenge to mix more tracks at once. That is why you can use track decks in Traktor Pro 4. It is up to your DJ controller if you can also use all these decks.
Do you want to sample advanced?
Sample decks are part of an advanced sampler function that can also load multiple loops. This comes in handy when you regularly use short vocals, melodies and, for example, bells and horns through the playing music. These pieces of music then no longer take up a normal deck. Sample decks are only available in Traktor Pro.
Do you want to make live remixes?
Remix decks are special sample decks in which you can store up to 64 samples. Think of loose beats, percussion and other short samples of 1 beat. Group these samples into remix sets to keep everything neatly together. You assign these samples to performance pads, programmable pushbuttons, to DJ controllers that work together with Traktor's remix decks. Remix your music by drumming on the pads, playing samples and more. Remix decks are only available in Traktor Pro. You can convert one or more track decks to a remix deck.
Do you want to use effects?
Creative turning is also possible with effects and filters. Effects change the sound by adding elements and filters pick up elements from the music. Well-known DJs regularly use effects and filters to reinforce their mixes and to make songs just a bit different to the audience. In Traktor you also have effects and filters that you can use. For example, Traktor LE has 3 basic effects and filters. Traktor Pro has more than 30 effects and filters on board.
Do you want to record your mix?
After a lot of practice you become better as a DJ. You can hear this when you record your mixes. Mixes, so-called mixtapes or demos are also very useful as a promotional tool. With Traktor Pro you can record your mix directly to the computer. With Traktor LE, recording from the software is unfortunately not possible.
Do you want to program your DJ controller yourself?
The functions of Traktor are linked from the manufacturer to the buttons and slides of your DJ controller. Would you like to use a button for another Traktor function? Which can. At least, with Traktor Pro. This so-called MIDI folder is not possible in Traktor LE.
Because DJ controllers work with MIDI commands like the software, you can use virtually any DJ software for any DJ controller. Do you want to use your DJ controller to control other software than the included DJ software? In the case of Traktor you need Traktor Pro to be able to MIDI folders.
Upgrade to Traktor Pro
So you see that there are quite a few differences between the limited Traktor LE and the advanced Traktor Pro. Do you not have enough of the basic functions of Traktor LE? Would you like to make the switch from hobby to pro? Do you want to use Traktor in combination with another DJ controller? Then consider upgrading to Traktor Pro or purchase a DJ controller directly to deliver the Pro version of Native Instruments Traktor.
Did this help you?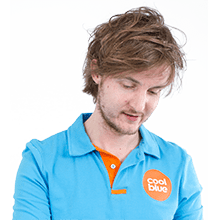 Article by: