What is a SodaStream?
A SodaStream is a sparkling water machine. With it, you turn tap water into sparkling water. That way you'll always have sparkling water available in an eco-friendly way. The bottles are in fact reusable. In this article, we'll explain how the SodaStream works, what you get exactly, and we discuss the benefits with you.
---
In the box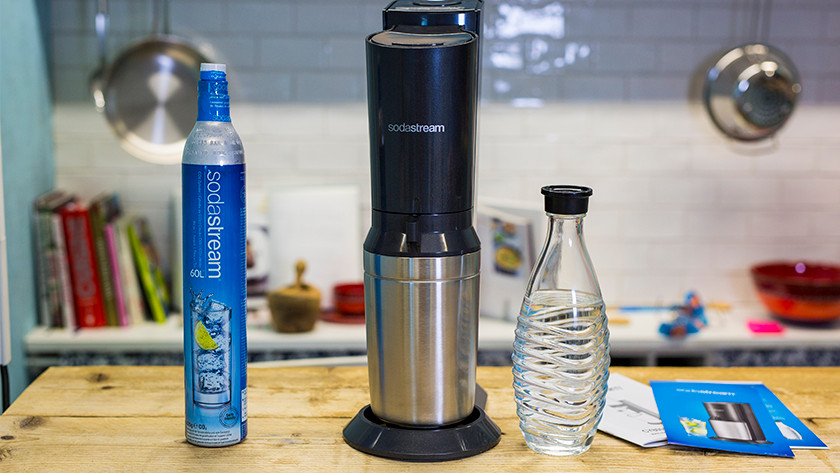 Every SodaStream comes with a CO2 cylinder and at least one bottle. Depending on the set you buy, you'll receive several bottles and the bottles are made of glass or plastic. Both types are reusable. Clean the glass bottles in the dishwasher. Wash the plastic bottles manually. With the CO2 cylinder, you can make up to 60 liters of light sparkling water. When you add more carbon dioxide, you make less than 60 liters with one cylinder.
The CO2 cylinders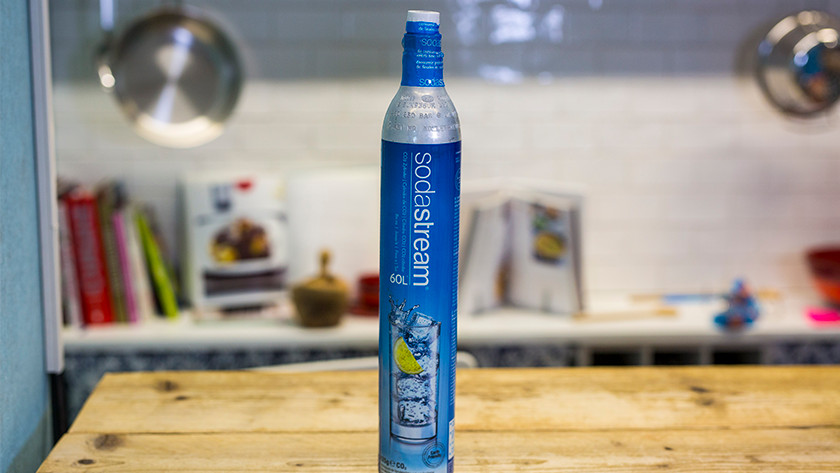 A SodaStream comes with one CO2 cylinder for about 60 liters of sparkling water. When the cylinder is empty, buy a new one. The cylinders cost € 25 per 2 units. Please note: the purchase of cylinders happens via an exchange system. You pay a € 15 deposit per cylinder. You'll get that € 15 back if you return an empty cylinder. If you don't send an empty cylinder or don't exchange it in the store, you'll pay € 15 extra per cylinder.
*You buy full cylinders and return empty cylinders via the SodaStream website or at one of the affiliated stores.
The advantages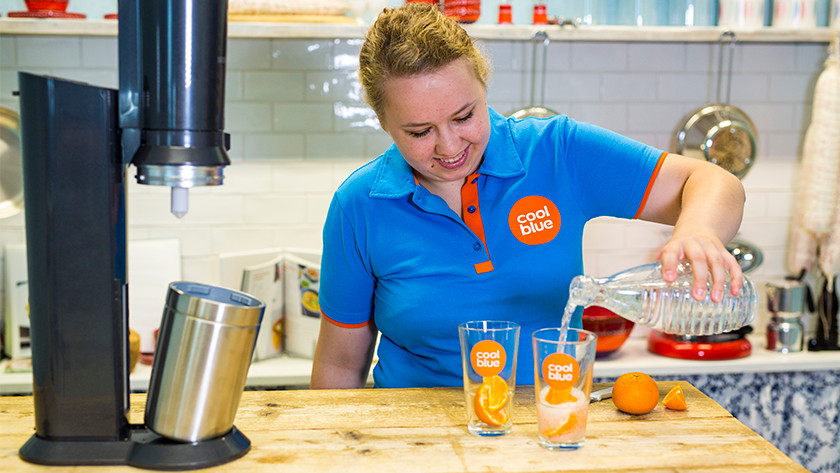 The advantage of a SodaStream sparkling water machine is that you always have sparkling water available. It's also good for the environment. You use a lot less plastic, thanks to the reusable bottles. You simply fill the bottles with tap water and add the amount of air yourself. This way you always drink your water according to your own taste. You can even add some flavor or some fruit to really make it special.
Always have sparkling water available
Eco-friendly
Sparkling water exactly to taste
Coolblue's Choice of a sparkling water machine
Instelbaar koolzuurgehalte
|
Glazen drinkfles (2x)
|
Capaciteit 0,75 L
You make a lot of sparkling water at once and you no longer use plastic, thanks to the 2 included glass bottles. In addition, this sparkling water machine is very sturdy thanks to the stainless-steel casing. Other sparkling water machines in this price range don't have these properties, which is why the SodaStream Crystal Megapack Black + 2 carafes is Coolblue's Choice.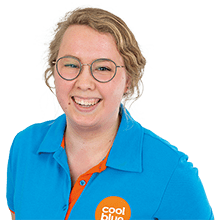 Article by:
Dorieke
SodaStream Expert.