Which smart lighting do I need outside?
You can create extra atmosphere with smart lights in your garden. For example, you can choose a warm shade of white light or go for extra color on your terrace. In this article, I will tell you which type of smart lighting you choose per usage situation. After all, you can choose a different type of light for on the terrace and for at the door.
I want to illuminate my patio
Create an attractive patio with White Ambiance or White & Color outdoor lights. With the White & Color lights, you add extra color to your patio. This way, you can also sit outside in the evening. Do you prefer only white light? You can set the White Ambiance outdoor lights to multiple shades of white lighting. This way, you have mood lighting and you can also read a book. For your patio, choose Philips Hue garden lights, Hue pin spots, or wall lights.
I want to illuminate my garden path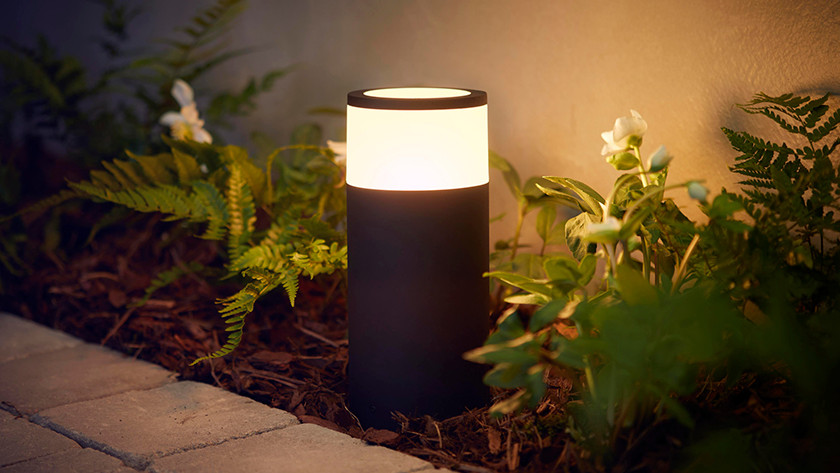 By illuminating your garden path, you can create a clear walking route. This way, you also get from the back door to the garden gate in the evening. To properly illuminate the path, choose White or White Ambiance Hue lighting. The white light ensures that you can see where you are walking. With White Ambiance, you create extra atmosphere. For example, choose a warm white color when you sit on the patio in the evening. Use outdoor lanterns or puncture spots to illuminate your path.
I want to illuminate my back door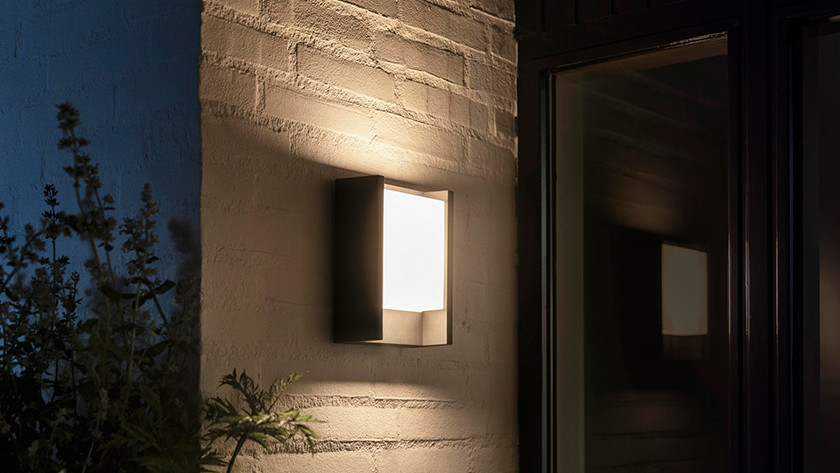 Illuminate your back door and the garden gate so that you can also easily open it in the evening. For this, opt for a spotlight or wall light with white light. This way, you will always find the keyhole. Use a smart spotlight or a smart wall light to create the right light. Combine these lights with a sensor, so that the light comes on automatically. Opt for a White Ambiance wall light at the back door. This way, your patio will be attractively lit.
I want to make my current outdoor light smart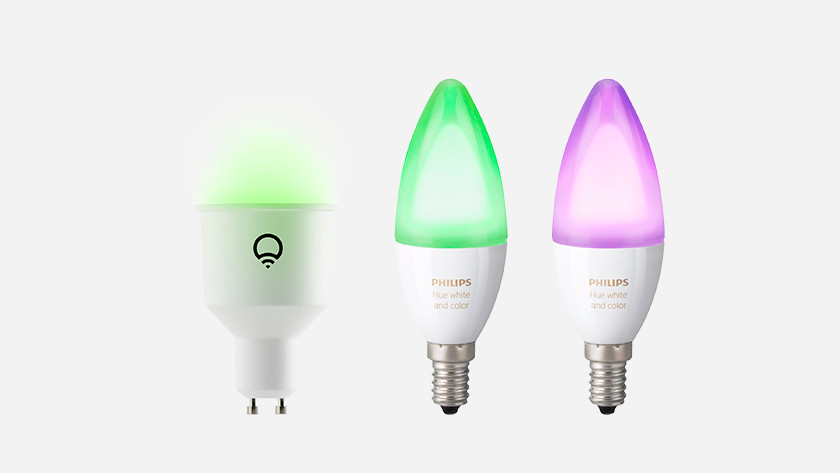 Are you satisfied with your current outdoor fixture, but still want to make it smart? Replace your current light with a smart light. This is possible if your fixture has a fitting. You remove the current light source and exchange it for the smart light. This is not possible for an outdoor light with a built-in light source. Choose a light with color or warm white light for the patio. For practical light, choose a white light.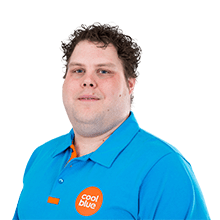 Article by: