Apple HomeKit in use
Apple HomeKit: an app on your iPhone, iPad, and Apple Watch that lets you control any connected device. In other words, an app that will make your house a lot smarter. Lights, thermostats, and smart plugs, among other products, are suitable for being controlled using a HomeKit.
How does Apple HomeKit work with thermostats?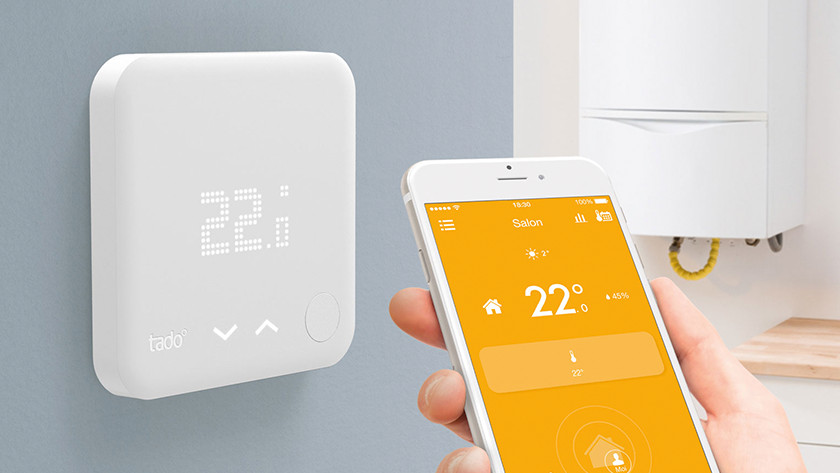 Got a Tado, Netatmo, or Honeywell thermostat? Great! You're in luck, because your thermostate is suitable for Apple HomeKit. I personally own a Tado thermostat. As soon as I've connected it to the app, I can set the desired temperature for any moment of the day. That way, for example, I can set the thermostat to automatically go to 20 degrees Celsius when I come in. It's also very nice that I can easily swipe up the temperature from my lazy chair. The only thing I need to do is grab my iPhone, swipe, and I'm done.
How does Apple HomeKit work with smart lights?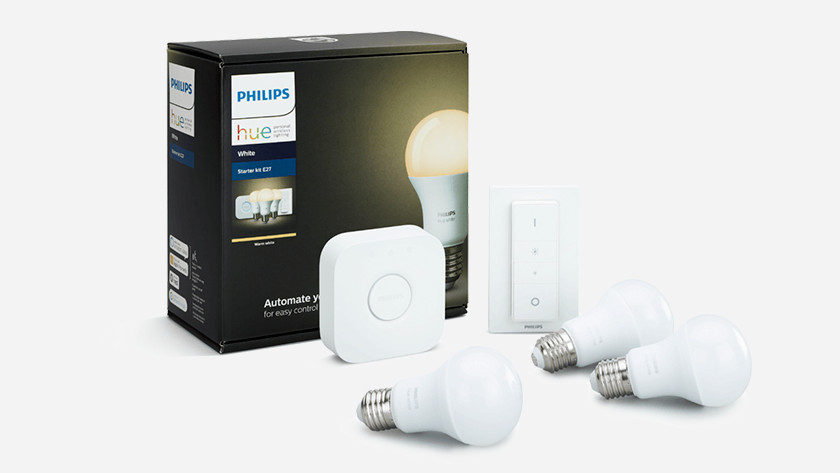 Philips Hue and Apple HomeKit work together like a team. The more elaborate your home Philips Hue assortment is, the easier things will be for you. Of course, even 1 Philips Hue lamp is enough to get started with the app. I have a number of Philips Hue lamps at home. First, I connect them to HomeKit via the Philips Hue bridge. The moment everything is connected, a world opens up for you. Using my iPhone, iPad, or Apple Watch, depending on what's close at hand at the moment, I set the desired light color and light intensity with ease. I also turn individual lights on or off at the touch of a button, all from my lazy chair. To test things, I also enjoy bathing my living room entirely in blue light. Not that I'll keep it that way, of course, but the option is there. Lastly, I set different light scenes for each space. That way, for example, the lights will turn off automatically the moment I leave the house.
How does Apple HomeKit work with smart plugs and sensors?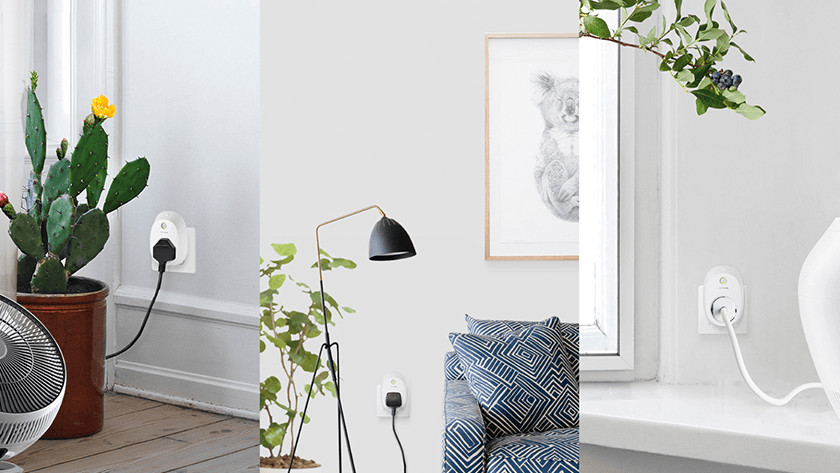 Elgato EVE products are compatible with Apple HomeKit. The Elgato EVE collection consists of a smart plug, motion sensor, radiator thermostat, and various sensors. By connecting the Elgato EVE smart plug to your Apple HomeKit, you'll instantly make random electrical appliances smart. That means that when I plug a random electrical appliance into the smart plug, I suddenly become able to switch the appliance on and off at a distance. On the app, I can also see what my energy consumption is for each connected device. This allows me to keep a close eye on the cost.