Apps to measure your sleep with Apple Watch
Have you always been curious about your sleep rhythm? Or do you want to improve your night's rest? There are several apps to measure your sleep pattern with Apple Watch. I slept a few nights with Apple Watch Series 2 on my wrist to test sleep apps. In this article I tell you how it works and which apps are suitable for keeping your sleep.
Sleep ++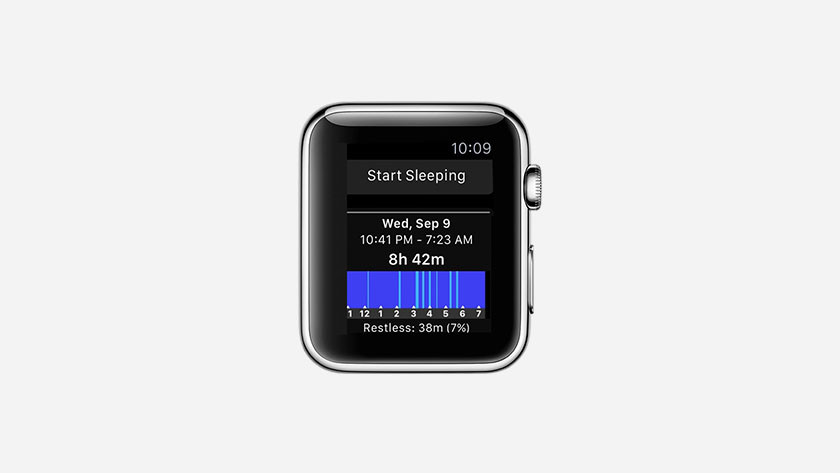 Sleep ++ is the first app I used to measure my sleep. The app can be downloaded for free from the App Store. Before I go to sleep I switch the app on my watch face. Sleep ++ uses the motion sensors from Apple Watch to take the measurement. It is advisable to switch the smartwatch to airplane mode at night so that you save the battery. In the morning I end the sleep measurement at the touch of a button. Apple Watch then processes all data into a well-organized graph, in which I see in terms of percentages and minutes how long I slept and when I woke up.
AutoSleep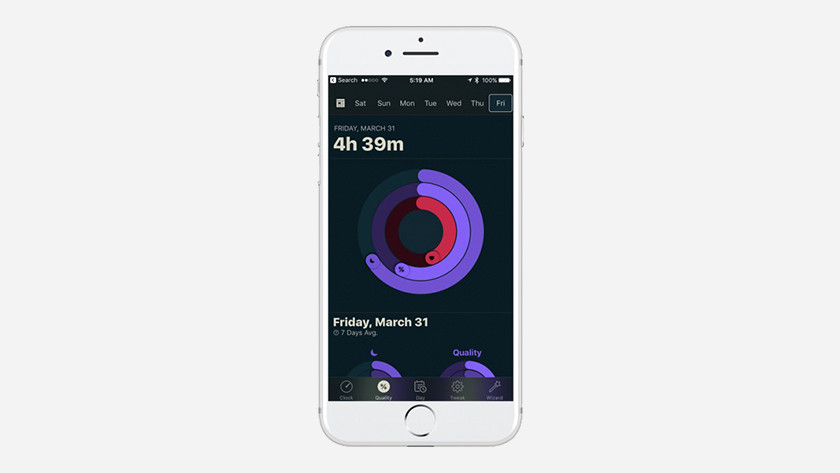 AutoSleep can be downloaded from the App Store on your iPhone. Although Autosleep does use the Apple Watch sensors, the iPhone app works without an Apple Watch app. Compared with Sleep ++, AutoSleep not only looks at how you move in bed, but also how your heart rate fluctuates during the night. With this information the app can calculate when you have been in a deep or light sleep. In combination with the specified number of hours of sleep you need, the app will add a percentage of your sleep quality. Do you prefer to sleep without a watch? Then it is also possible to measure your sleep without wearing Apple Watch. However, the app only registers how long you sleep and not the quality.
Conclusion
Apple Watch has built-in sensors that keep track of your sleep rhythm. The 2 apps that I tested, both measure how long you slept and when you were awake during the night. Do you also want to analyze your sleep quality? Then I advise you to use the AutoSleep app. The app uses both the motion sensor and the heart rate sensor from Apple Watch. This not only shows how long you have slept, but also how (un) quietly.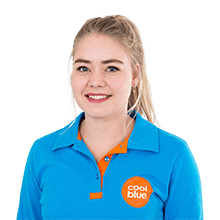 Article by: