Advice on Bluetooth headsets
A Bluetooth headset is the most commonly used type of headset. Which headset suits you best, depends on various factors. Below, you'll find a number of points that you have to take into account when purchasing a Bluetooth headset.
What is the best wearing style for you?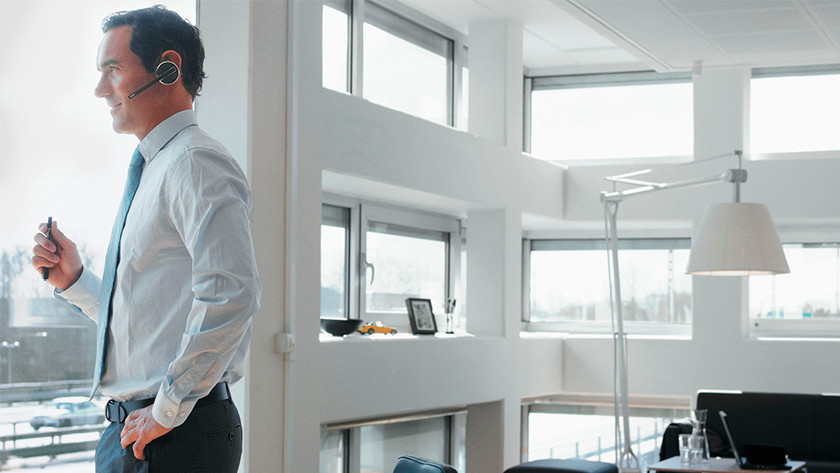 On your ear Bluetooth headset:
These headsets are completely on your ear, near your ear canal. External noise is virtually blocked, making this wearing style ideal when you're on the road or working in a busy environment. The disadvantage is that this headset isn't as firmly in place, so you must fit it well to be able to wear it comfortably all day.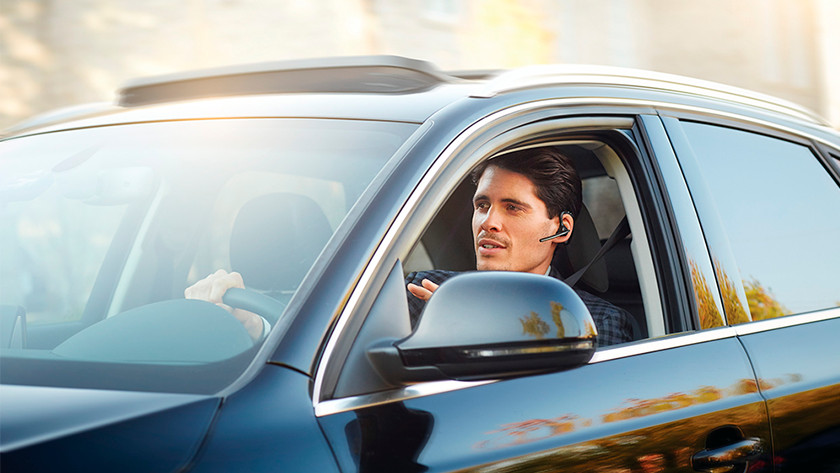 Behind your ear Bluetooth headset:
You wear this type of headset behind your ear. These headsets are firm, and you can still observe sounds from your surroundings. These headsets are also comfortable for people who wear glasses. The disadvantage of this wearing method is that it can only be used as with a single ear headset.
Do you want to wear the headset on 1 ear or two ears?
There are two types of Bluetooth headsets: the single ear headset, which has a single earpiece, and a dual ear headset that you can put in, on, behind, or over both ears. The single ear headset is often a small, inconspicuous product. The single ear headset has the advantage that you are aware of the sounds around you when you're on the phone. With a dual ear headset, you use both ears. This is ideal if you want to block outside noise. In addition, some of these headsets offer stereo sound, which contributes to a high sound quality experience.
Single ear or dual ear?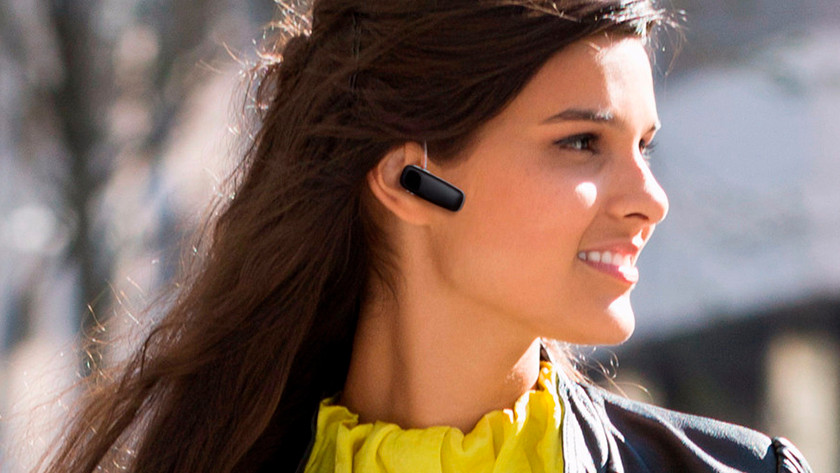 The advantages and disadvantages of single ear use
Stay up-to-date with your environment
Small and inconspicuous
You're more easily distracted from phone call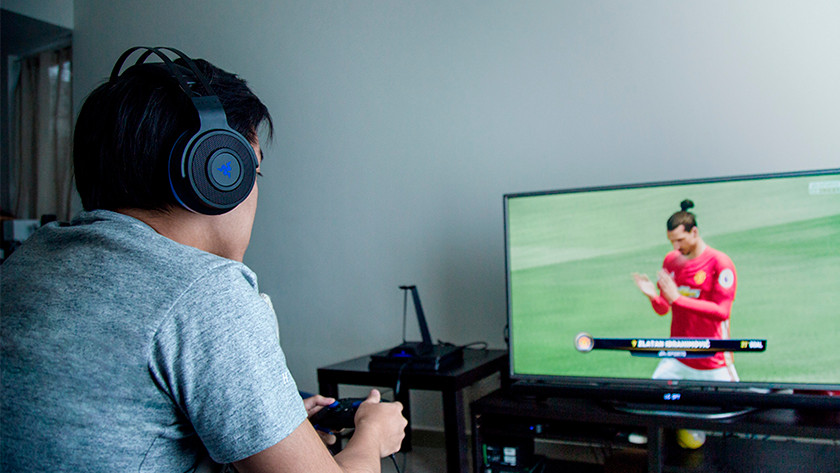 The advantages and disadvantages of dual ear use
Blocks outside noise
High sound quality
Not aware of sounds around you
Is every Bluetooth headset suitable for your phone?
Technically, every Bluetooth headset can be paired with a phone with Bluetooth support. If you want your headset to function optimally, it's useful to choose a headset with the same or a lower Bluetooth version as your phone. Otherwise, there's a chance that not all headset functionalities work optimally, or that they're not supported at all. Additionally, the Bluetooth versions differ in energy use: headsets with Bluetooth 4.0 are most energy-efficient and thus you can use your smartphone the longest with this Bluetooth version.
Bluetooth 2.1 + EDR or lower
Bluetooth 3.0
Bluetooth 4.0
Are you often in a noisy environment?
If so, noise suppression on your headset is a godsend. Noise suppression makes sure that white noise and ambient noise on the line is reduced, so that you and your partner can be heard clearly during a conversation.