Advice on built-in fridges
Vraag jezelf bij het uitzoeken van een nieuwe inbouw koelkast 2 dingen af: Welke nismaten moet mijn inbouw koelkast hebben? En welk deurscharniersysteem heb ik nodig? Zie je op tegen het in- en uitbouwen van de koelkast? Maak dan gebruik van de Coolblue inbouwservice. Wij sturen dan iemand die de oude koelkast uitbouwt en je nieuwe koelkast inbouwt. Zo hoef jij alleen maar de juiste nismaten en het deurscharniersysteem te weten.
Which model suits me?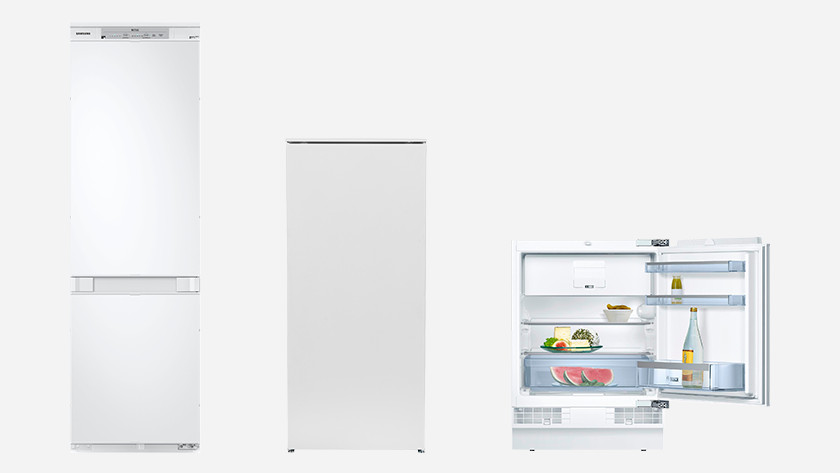 There are 3 types of built-in fridges: an under-counter fridge, a 1-door fridge, or a fridge freezer combination. Which one you need depends on your personal preference and your current fridge. If you want a spacious freezer compartment, you should opt for a fridge freezer combination. If you want to place the fridge underneath your countertop, a under-counter model suits you best. On top of that, you should take your budget into account when choosing a fridge.
Niche dimensions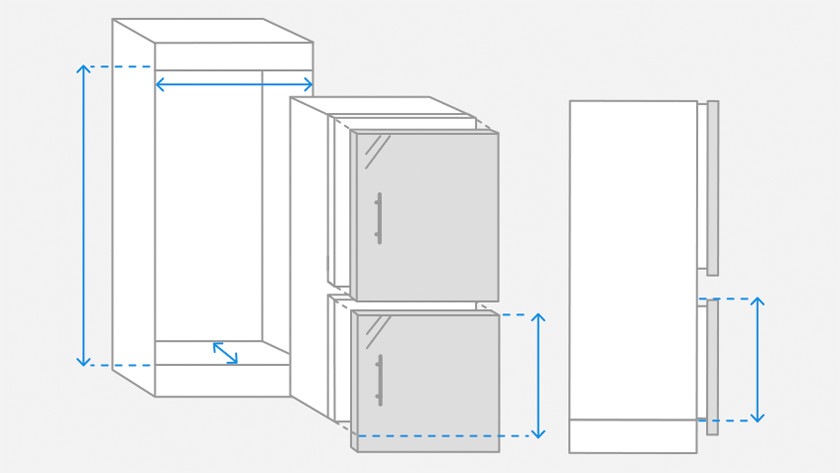 Before buying a built-in fridge, it's important to know where you want to place the appliance. It's also important to properly measure the niche dimensions. This way, you'll know for sure that your new fridge fits into your kitchen. How to do this exactly depends on the type of fridge you choose. You can choose from built-in fridge freezer combinations, built-in 1-door fridges, or under-counter fridges.
Hinge system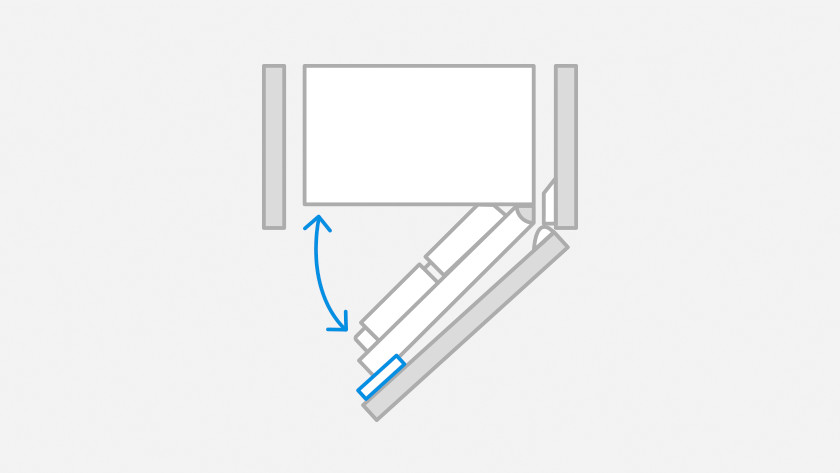 There are two types of hinge systems for built-in fridges. With a door-on-door system, the cabinet door is mounted to the fridge directly, while a slider door system has 2 hinges. We recommend choosing the same hinge system. If you have a door-on-door system, you can't transfer to a fridge with a slider door system.
Build quality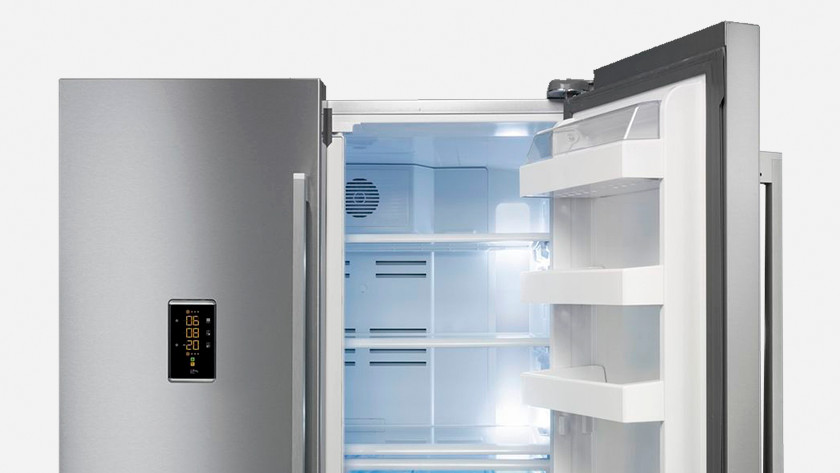 The build quality says something about the sturdiness and lifespan of the fridge. To determine this, we look at various specifications, which we all give a score. The higher the score, the higher the class of the product. We make a distinction between basic, mid-range, and high-end fridges.
Cooling quality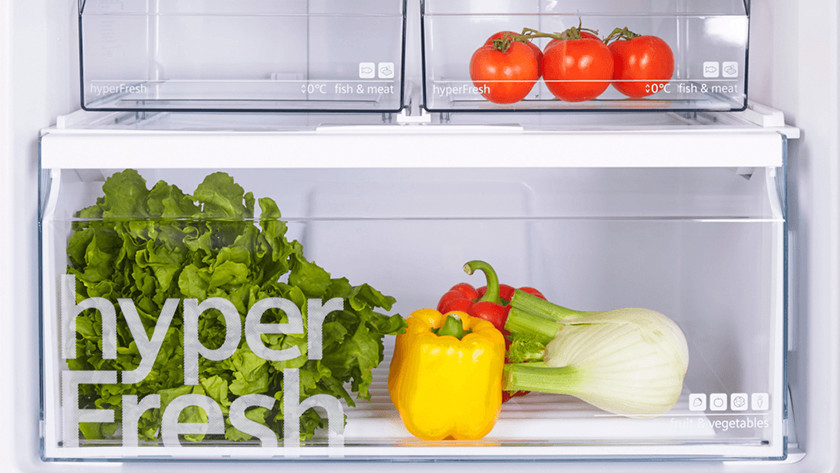 Cool quality says something about the way the fridge cools and how long you can store your groceries. A fridge with high-end cool quality has more than 70% of the relevant specifications. We distinguish between 3 classes to compare fridges. These classes are basic, mid-range, and high-end.
Extra functions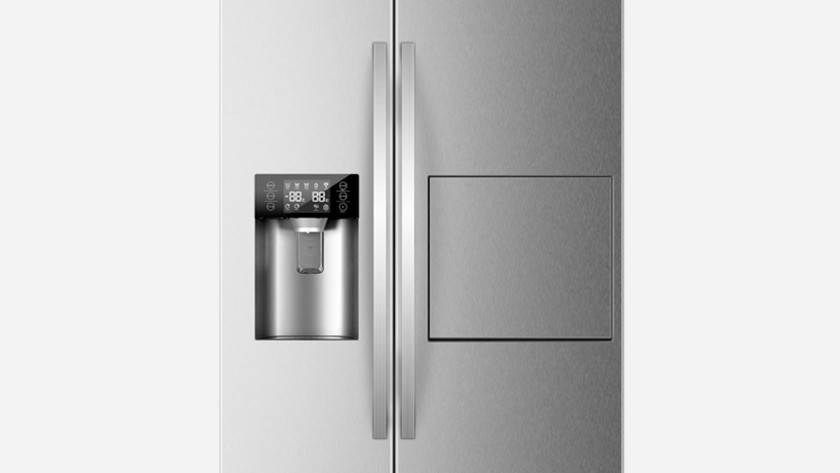 With a built-in fridge with NoFrost, you no longer have to defrost the fridge. Your products will always stay fresh and tasty. Their taste and vitamins aren't affected by ice. Since there's no ice buildup, labels remain legible and you can easily open all freezer drawers.
Installation services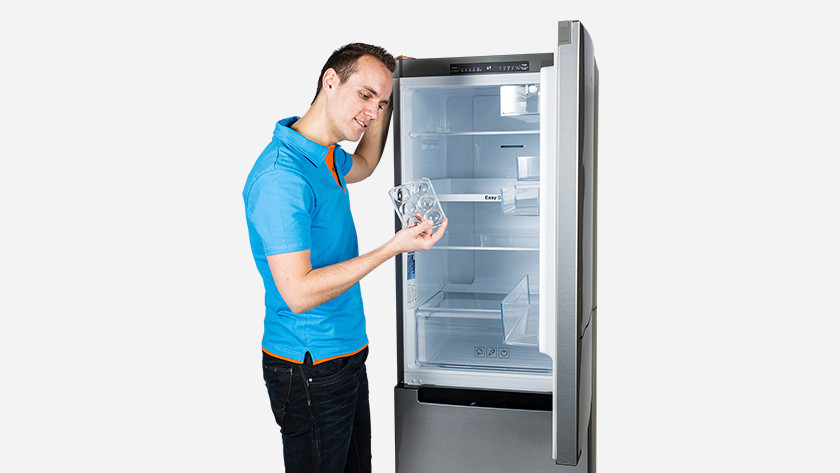 We offer two types of installation services for fridge.
Build-in service
Our deliverers put your new built-in fridge at the desired place and connect it for you. Want to use this service? Select this option on the product page when placing your order.
Door reversal
It's possible to change the direction of the door of some fridges. Check if this applies in the specifications on the product page. Select this service on the product page when placing your order. Are you also using the build-in service? If so, this service is free of charge.
Install it yourself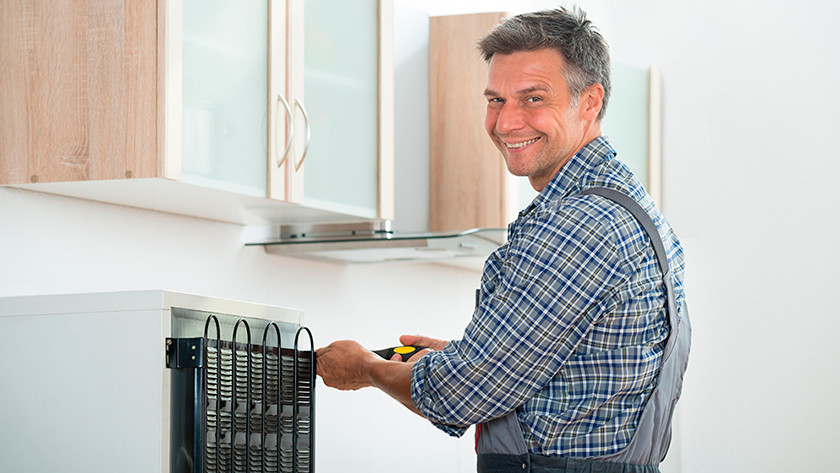 Are you pretty handy yourself and do you want to install your new fridge yourself? That's possible! We'd like to help you with our step-by-step plan. This way, you won't forget anything and install the fridge properly.
IKEA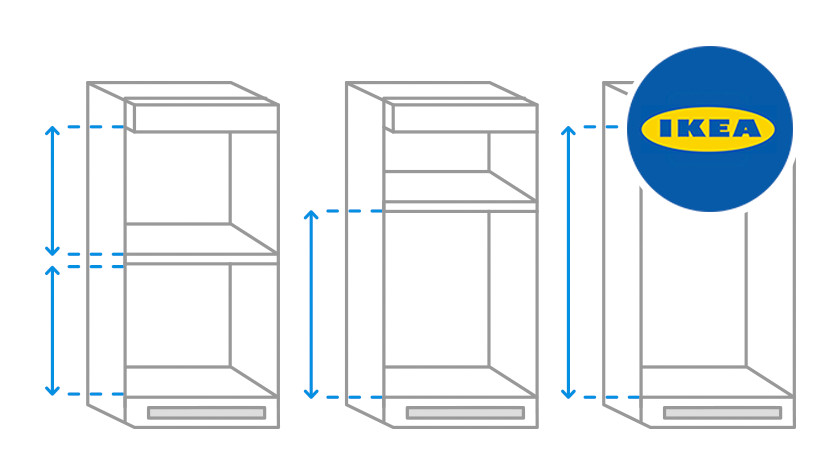 Do you have an IKEA kitchen? There are some extra things you have to keep in mind when buying a built-in fridge. There are 2 types of IKEA kitchen systems: FAKTUM and METOD. Whether your new fridge fits, depends on your current kitchen system.
Delivery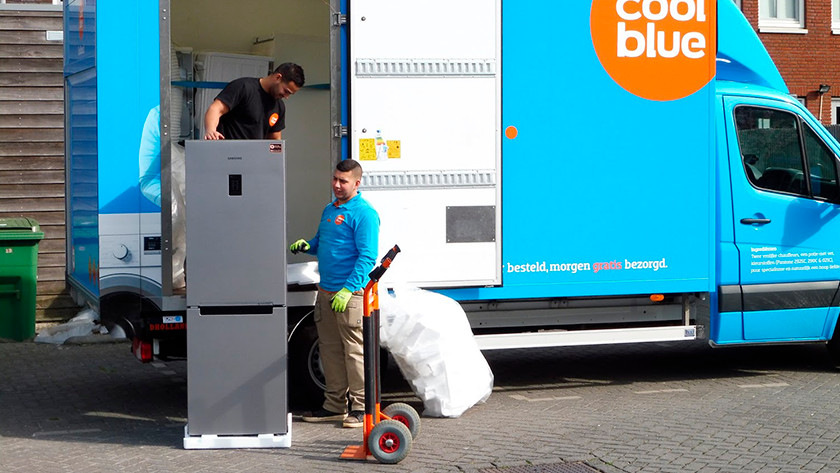 We deliver built-in fridges from Monday to Sunday between 7:30 and 22:00. After placing your order, you'll receive an email with the expected delivery time slot on the night before the delivery day. It's not possible to choose a time slot yourself. You'll always receive a call or an SMS message half an hour before delivery.
Help after purchase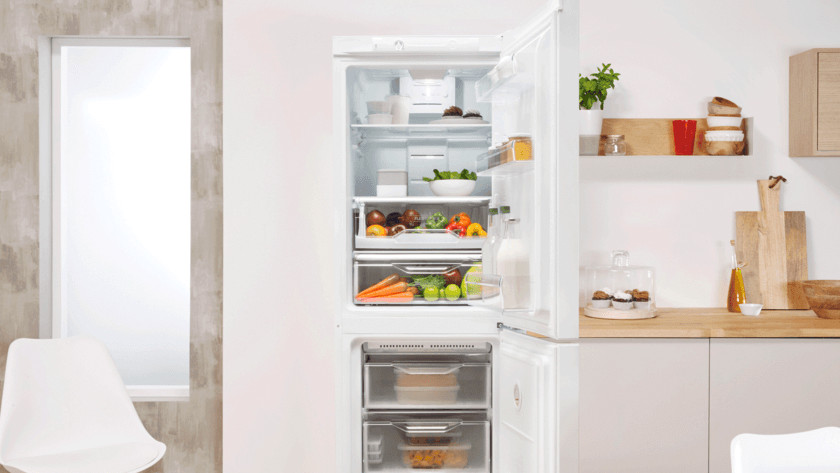 Want tips on how to use or clean your fridge? Or did a part break that you would like to repair yourself? We'd like to help you with all your fridge-related questions.