Advice on ceramic pans
A ceramic pan is a steel or aluminum pan with a ceramic coating. Ceramics have a different manual than a 'regular' non-stick coating. We're happy to explain how to use your ceramic pan and how to maintain it. That way, you can enjoy it for a long time.
Beforehand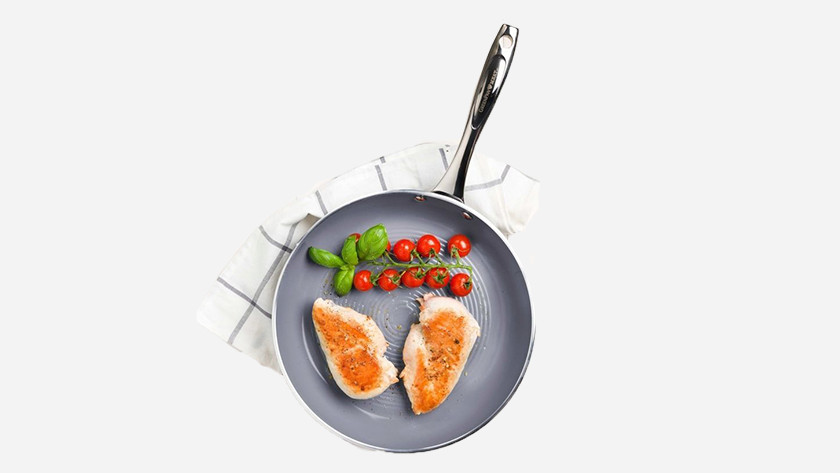 Wash the pan with mild detergent and a soft sponge or brush
Properly dry the pan afterwards
Put the pan on the stove with a layer of natural oil
Let the oil slowly become hot on low heat
Turn off the heat and allow the oil to cool completely
Rinse the pan with water
Dry the pan
Your ceramic pan is now ready for use
Use of a ceramic pan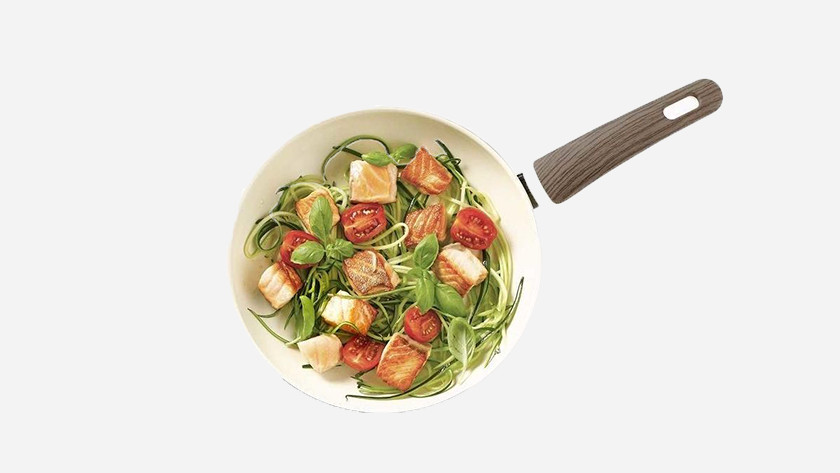 A ceramic pan can tolerate high temperatures, but that doesn't mean you have to put your heat source at full capacity. Use up to 75% of your heat source's power and raise it slowly. The ceramic coating distributes the heat quickly and evenly and also maintains it for a long time. Turn your heat source down when your pan is at the right temperature, otherwise the risk of burning is very high. A ceramic pan has a very smooth surface, but we still recommend using a greasy substance like oil or butter to reduce the risk of burning.
Maintenance of a ceramic pan
A ceramic pan lasts the longest if you don't use metal objects in the pan. These affect the ceramic coating. Make sure you clean the pan by hand after use. A dishwasher often uses pretty aggressive cleaning agents that damage the ceramic coating and the handle. Rinse the pan with warm water immediately after baking and use a soft sponge or brush if necessary. Dry the pan with a soft cloth. Is your pan discolored? Boil a water-vinegar mixture in it every now and then, so that it will shine clean again.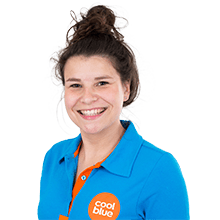 Article by: