Charcoal or briquettes: what do you use?
Lighting your charcoal barbecue poses a problem: do you put briquettes or charcoal in your barbecue? The choice for the type of BBQ fuel depends on the barbecue you have and the way you grill. We compare the advantages and disadvantages of the 2 fuels and tell you which fuel is best for which grilling situation.
---
Charcoal vs briquettes
Charcoal in short:
Charcoal burns faster than briquettes.
Rapidly reaches high temperatures.
Suitable for thin pieces of meat.
Suitable for direct grilling.
Fires up faster, so refill more frequently.
Temperature decreases faster than briquettes.
There is a lot of ash from charcoal.
Briquettes in short:
Stay at a constant temperature for a long time.
Suitable for cooking large pieces of meat.
Durable because you can reuse them.
Suitable for indirect grilling.
Takes longer to heat up than charcoal.
Achieves less high temperatures than charcoal.
Cheap variants contain chemicals.
Compare charcoal and briquettes
| | Which fuel do you choose? | Charcoal | Briquettes |
| --- | --- | --- | --- |
| | You have a charcoal barbecue... | without lid | with lid |
| | The barbecue must be warm as soon as possible. | Yes | No |
| | The fuel should last as long as possible on an evening. | No | Yes |
| | The BBQ technique that you prefer to use is... | direct grilling | indirect grilling |
| | You like to barbecue in the most environmentally friendly way. | With FSC quality mark | No |
| | You don't like ash flying around. | No | Yes |
Barbecue with or without lid?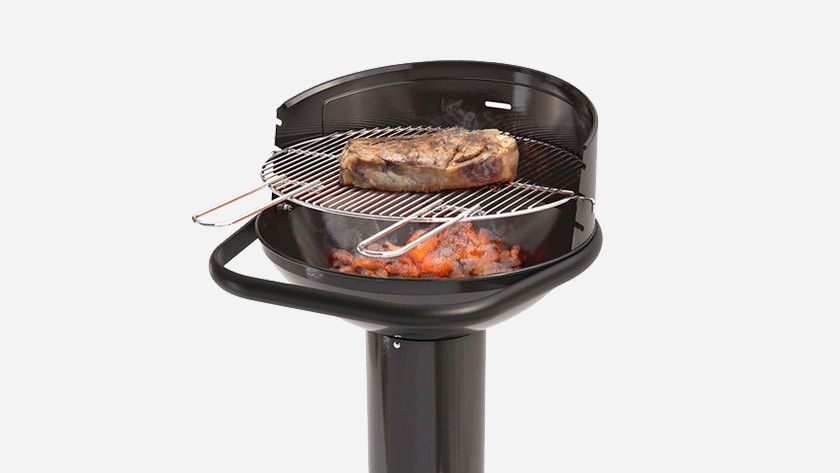 Charcoal for barbecues without lid
Use charcoal if you want to have the BBQ as hot as possible. This is especially useful when you have an open barbecue that you don't close with a lid to keep heat inside. You use charcoal for quick and thorough grilling (direct grilling). If you use a ceramic barbecue, charcoal is the best option. There are no chemicals in charcoal that affect the inside of the kamado.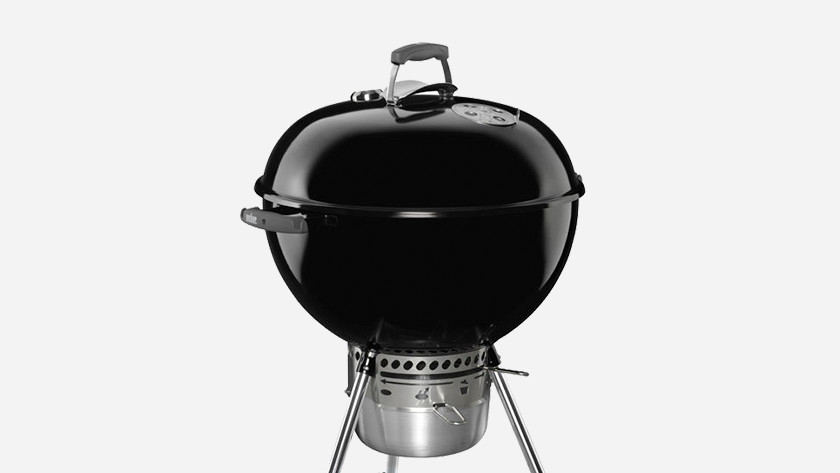 Briquettes for barbecues with lid
Briquettes burn long and regularly. That's why you use them if you want to barbecue for a long time or want to cook large pieces of meat. This is best if you use the briquettes in a closed (kettle) barbecue, so that you use the lid to mimic an oven. This way, you grill dishes indirectly. Good quality coconut briquettes are the most environmentally friendly briquettes. If you find this important, it's best to buy coconut briquettes.
The benefits of charcoal and briquettes
The benefits of charcoal
Charcoal consists of pure wood and therefore has several advantages. It ignites relatively quickly compared to briquettes and reaches very high temperatures. This is an advantage if you want to quickly sear meat. Because the composition of charcoal is as it is, no binding or filling agents (with chemicals) are added. For example, this does not affect the inside of ceramic barbecues.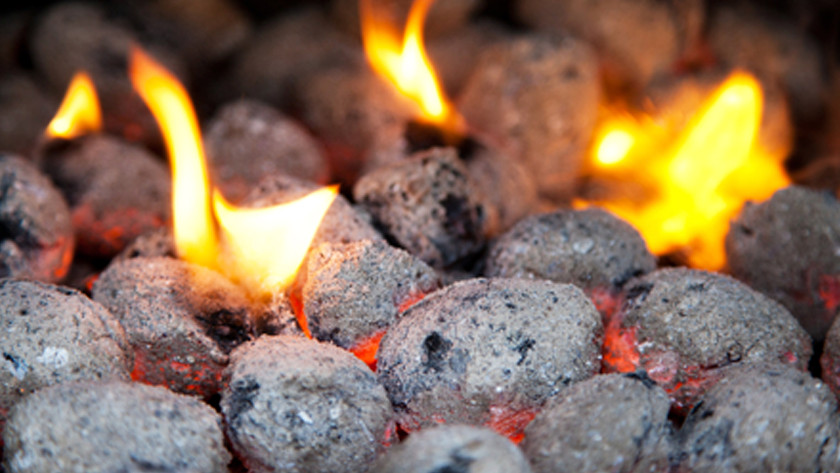 The benefits of briquettes
Briquettes are pressed and consist of pulverized charcoal, combined with (sometimes natural) binder. The same applies to coconut briquettes, only they are more environmentally friendly because no trees are cut down for coconuts. Briquettes become hot evenly and remain at a constant temperature for a long time. This comes in handy if you want to cook a large piece of meat or want to barbecue the entire evening.
The disadvantages of charcoal and briquettes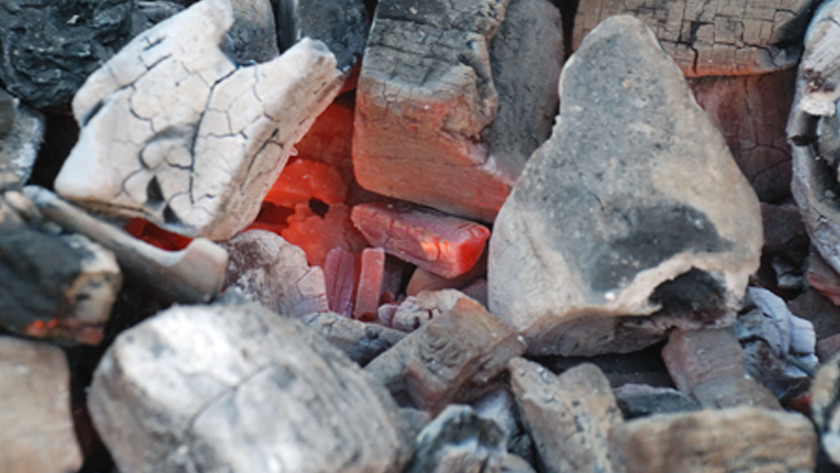 The disadvantages of charcoal
Charcoal quickly becomes hot, but the temperature drops again after the peak. Charcoal burns quickly so you need a lot of it if you're going to barbecue for an entire evening. In addition, the burning of the coal causes ash particles that can end up on your food. Mind you, the better the quality of the coal, the cleaner it is.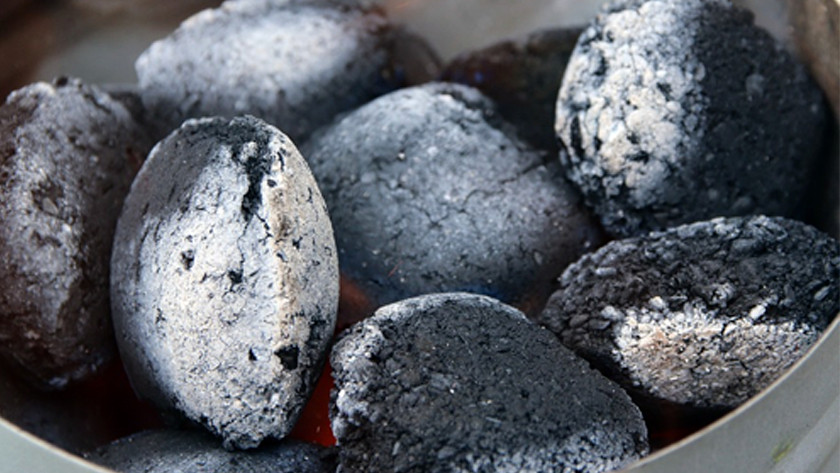 Why not opt ​​for briquettes?
Briquettes need longer to reach the correct grill temperature. It takes about half an hour before a white ash layer around the briquettes is created and you can get started. Moreover, they never become as hot as charcoal. Another disadvantage of briquettes is that they contain chemical fillers (if they are of lower quality). These affect the inside of kamados.
Conclusion
The fuels briquettes and charcoal both have their advantages and disadvantages. Charcoal quickly becomes very hot, but it also burns up again at a rapid pace. Briquettes ignite less quickly, but remain longer at a constant temperature. The choice of charcoal or briquettes really depends on your barbecue and your grill preferences.
Did this help you?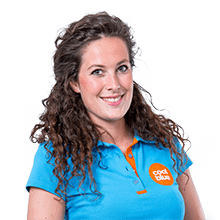 Article by: