How do you choose a cookware set?
When purchasing a cookware set, you have a good base set of pans at home in one go. To make a choice from all cookware sets, it's important to check whether the pans are suitable for your stove or cooktop. You then determine which size and type of pans you need, and which functions should not be missing.
---
On which heat source do you want to use the pans?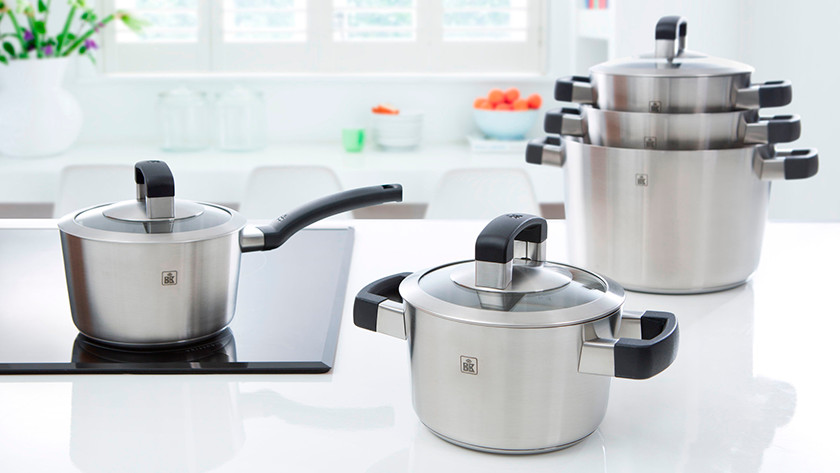 Not every pan is suitable for every heat source. We distinguish the following heat sources: induction, ceramic, gas, electric, and the oven. Each pan is suitable for use on gas and a ceramic or electric cooktop. Pans with a plastic handle are not allowed in the oven. A pan that you use on an induction plate is magnetic, otherwise it won't work. In short, pay close attention when choosing a cookware set.
Different formats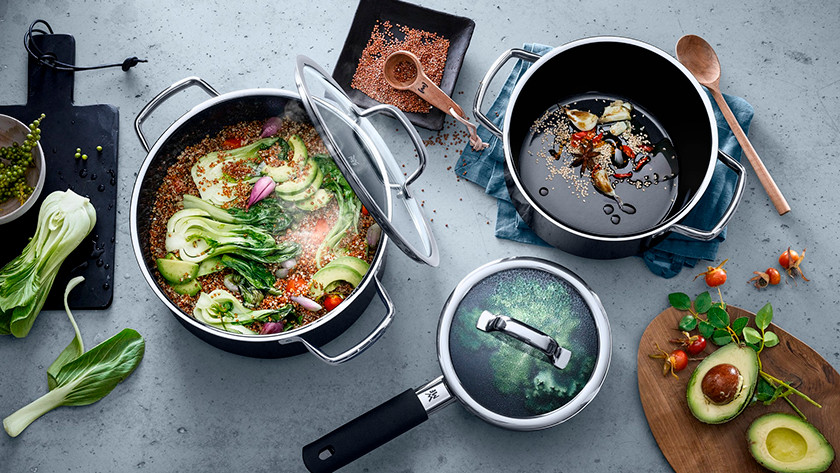 You will find several sizes of pans in a cookware set. If you want a specific pan size, it's good to check whether that pan is also in the cookware set. To give you an idea of what size you need, you can see how many portions of pasta you make in different sizes of pans here.
<2 liters: pasta for 1 person
2 - 4 liters: pasta for 3 people
5 - 6 liters: pasta for 5 people
6 - 7 liters: pasta for 6 people
Different types of pans
You'll find several types of pans in a cookware set, but not every pan set has the same composition. Do you only need new cooking pots? Then most cookware sets will suffice. Do you regularly use a saucepan to, for example, make a sauce or heat milk? Then it's nice if this is in the set as well. In addition to the standard cooking pots, some cookware sets also contain a high-sided skillet or frying pan. That's useful, so you have a pan at home for various preparations.
Lids and handles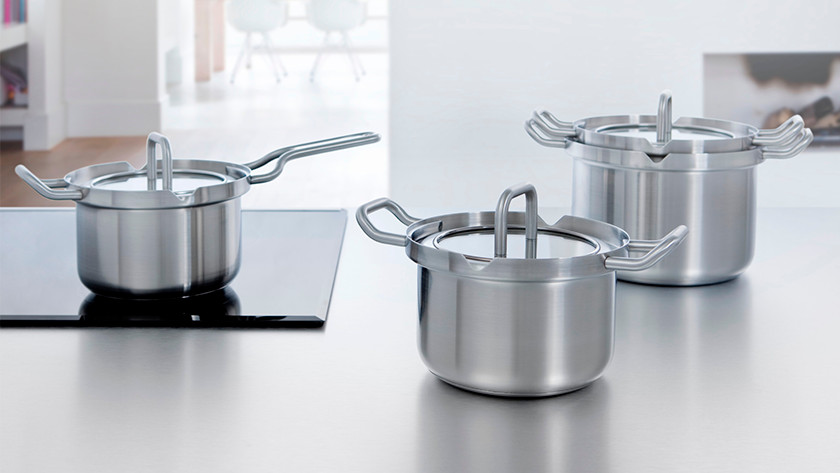 A lid fits each jar. This also applies to cooking pots. But there are different options. For example, you opt for glass lids if you like to monitor the cooking process. Also with regard to the handles of the pans, there are several choices. Choose the special cold grips if you want to be sure that you don't burn your hands while draining. That way you no longer need a pot holder.
Pouring system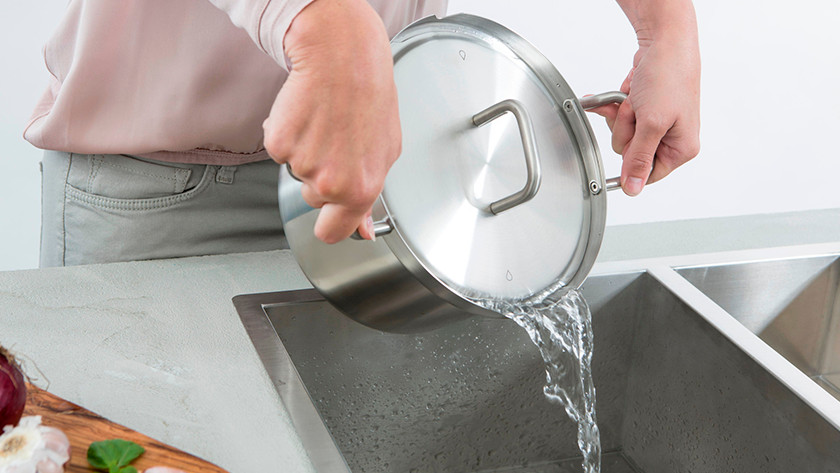 Some cookware sets have a separate lid with integrated strainer for each pan. If you want to drain the cooked pasta or rice, it's useful if you don't have to use a separate strainer for this. These special lids often have different positions for multiple pouring functions and the size of the holes differs. This way you can easily pour spaghetti because no strings slip through it.
Storage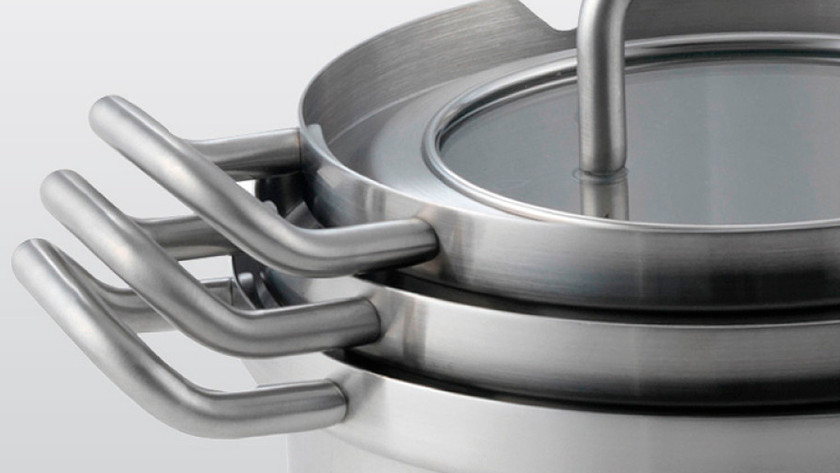 Great, a complete cookware set, but all those pans take up a lot of space in your kitchen cupboards. Is your house not that big, or do you have a lot of pans in the house? Fortunately, this has been thought through and many cookware sets can be stacked. This way you stack all pans neatly on top of each other and take up much less space.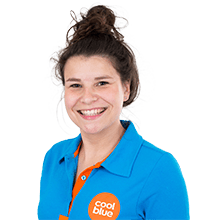 Article by: