Advice on circular saws
You have decided from all those different types of sawing machines that a circular saw is the best choice. Then you are already a long way! But there are still a number of things that you have to take into account before you start working with a circular saw. Which things that are, I have listed here for you.
---
1. What are you going to see with the circular saw?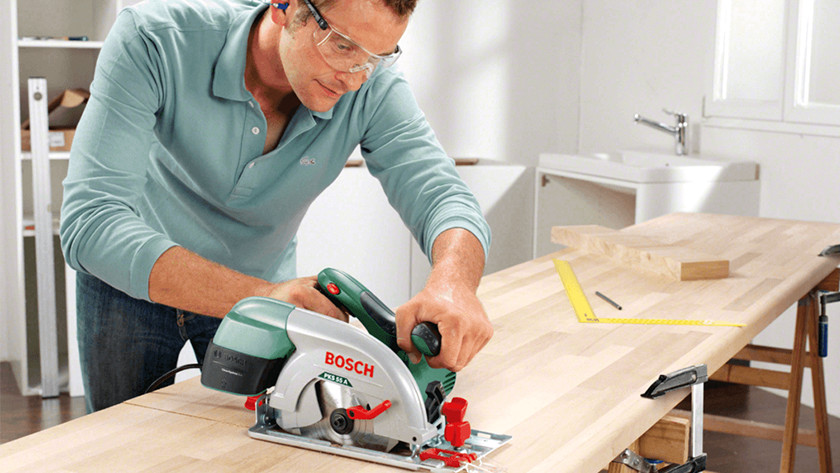 You do not use a circular saw to cut circles, that may be clear. However, you use a circular saw to make long, straight cuts in wood, metal or plastic. Sawing laminate, window frames or skirting boards to size is a job for which a circular saw is extremely suitable. Ensure that the circular saw can cut deeper than the thickness of the workpiece. Then you know for sure that you are completely through the material. And that is obviously the intention in sawing jobs.
2. Want to see in the middle of the workpiece?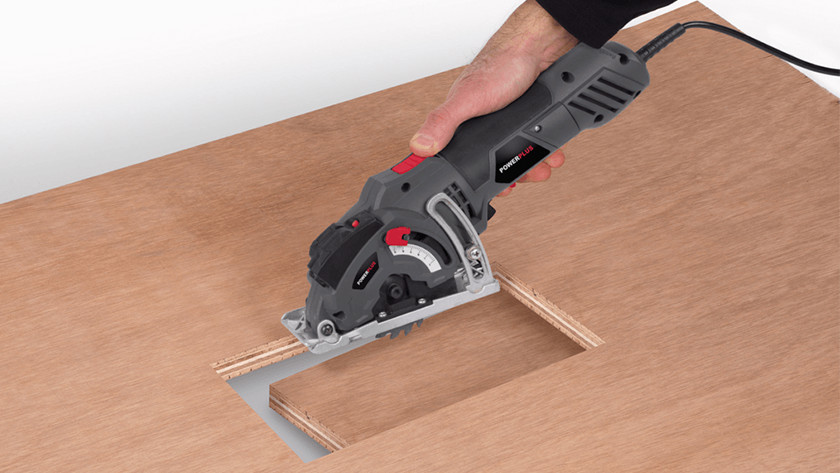 For some sawing jobs it may be useful to start in the middle of the workpiece. For example if you are going to cut out recesses for a socket or sink. This can be done with a plumbing saw. This type of circular saw lets you, as the name suggests, fall into the material. You push the saw blade down to the desired location. A plumbing saw is more encased than a normal circular saw, so you have a poor view of the cutting line. This is something to be reckoned with. Circular saws are often supplied with a guide rail, so that you can make perfectly straight cuts. You also use a plumbing saw for the same jobs as a 'normal' circular saw.
3. Are you going to do precision jobs?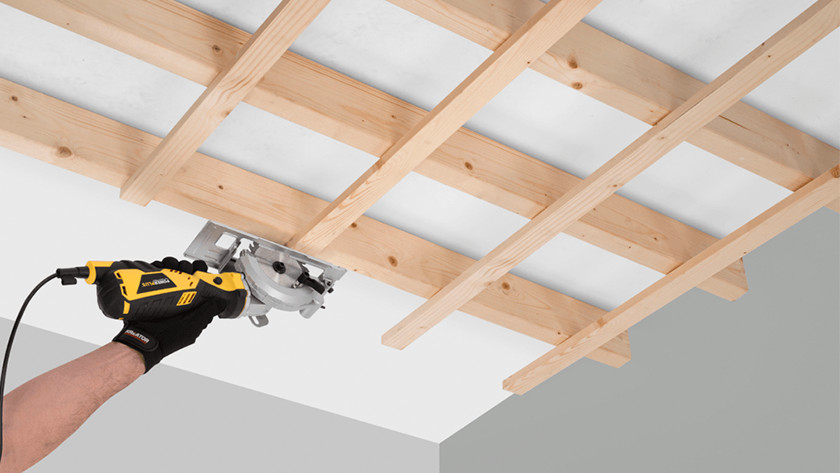 Circular saws are also available in smaller versions. If the blade has a diameter below 100 millimeters, the saw is ideal for detailed work. You use a mini or precision circular saw in smaller workpieces and for shorter cuts. They can often be operated with one hand, so you can keep your other hand free to hold the laminate or plinth for example. The compact size makes them a lot handier than the larger models.
4. Which saw blades do you need?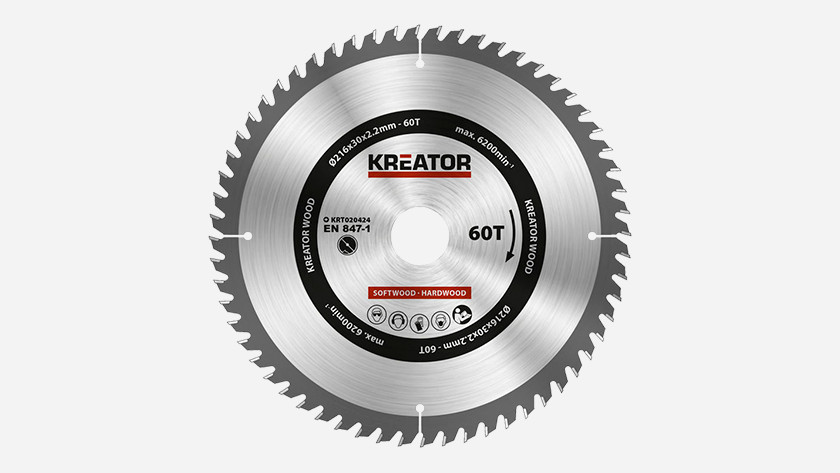 Circular saw blades come in all shapes and sizes. They differ in diameter and the material they can saw into. If you want to have several saw blades to choose from, take into account the diameter of the saw blade and the shaft hole. If this does not match your circular saw, the saw blade will not fit. There are also saw blades with a reducing ring. In that case, the diameter of the shaft hole can be adjusted. In any case, you do not have to take this into account.
5. Working with mains or with a battery?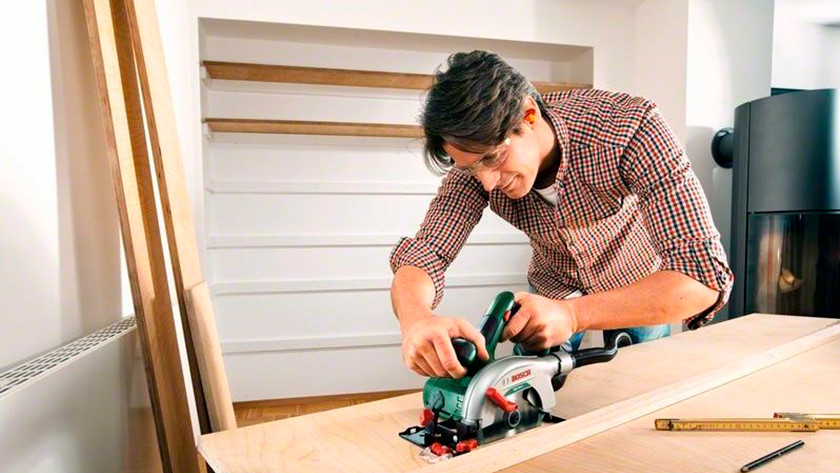 There are circular saws that work on mains power and circular saws that are equipped with a battery. Both variants have advantages and disadvantages. If you work with mains power, then you are assured of a continuous power supply, but you are bound to an (extension) cord and if there is an outlet in the vicinity. An important advantage of working with a battery saw is that you have all the freedom of movement. Only if the battery is empty, it must be charged and the work must wait.
6. Handy accessories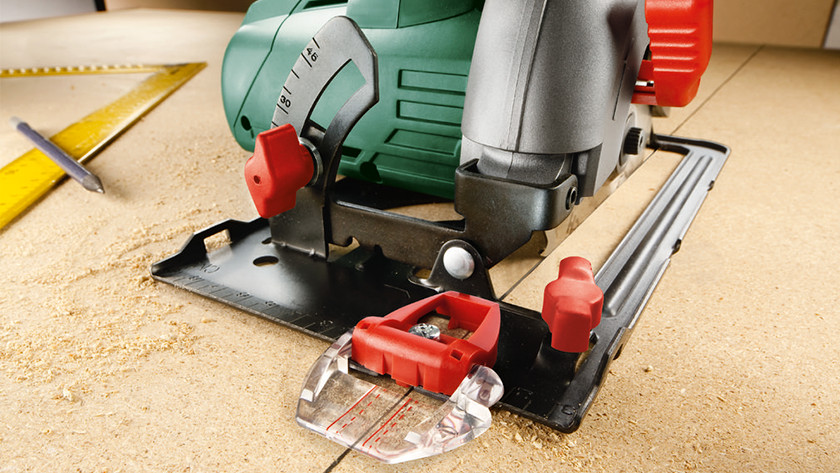 To make very accurate and straight cuts, a guide rail is indispensable. This is a kind of ruler where you fix the circular saw and 'guide' the saw over the workpiece. Even if you still have such a firm hand, cutting out of the loose wrist is almost impossible. Some circular saws are equipped with a laser, which indicates where the cutting line is located. This is also a handy tool for making straight cuts. In order to work dust-free, the possibility of dust extraction is no superfluous luxury. You connect a vacuum cleaner and you are assured of a clean workplace. It is even more convenient if the circular saw has a dust bag or bin.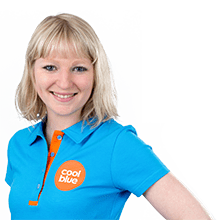 Article by: