Advice on screen protectors
To prevent scratches on your smartphone or tablet, you can use a screen protector. In this article, I'll tell you everything you need to know about screen protectors, so you can make the choice that's best for you. Below, you'll learn about the differences between plastic screen protectors and glass screen protectors, for example. You'll also learn when you need to use a case friendly screen protector.
Why do I need a screen protector?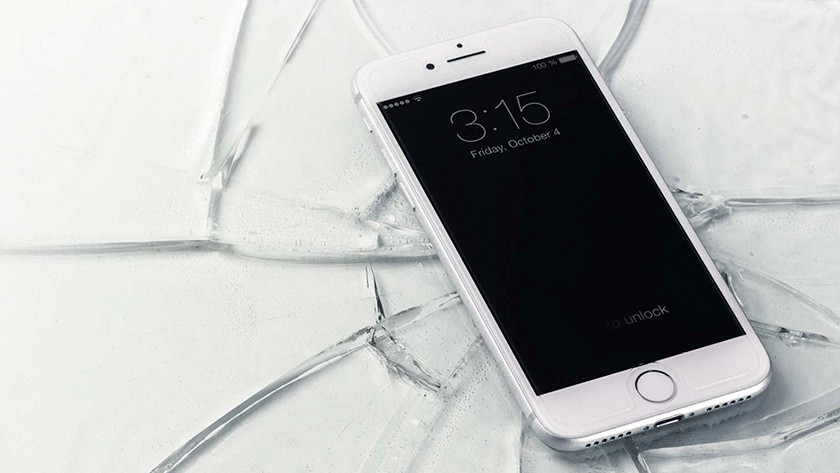 A screen protector is a layer of plastic or glass that you can apply to the screen of your smartphone. This lets you protect the screen of your device against scratches and dirt. This means you don't have to fret about accidentally placing both your phone and your keys in the same pocket. There are also special privacy screen protectors that limit the viewing angle of your touchscreen, so the screen will only be legibly when directly facing it. To top it off, all of this can be done without limiting the functionality of your touchscreen.
From which materials can I choose?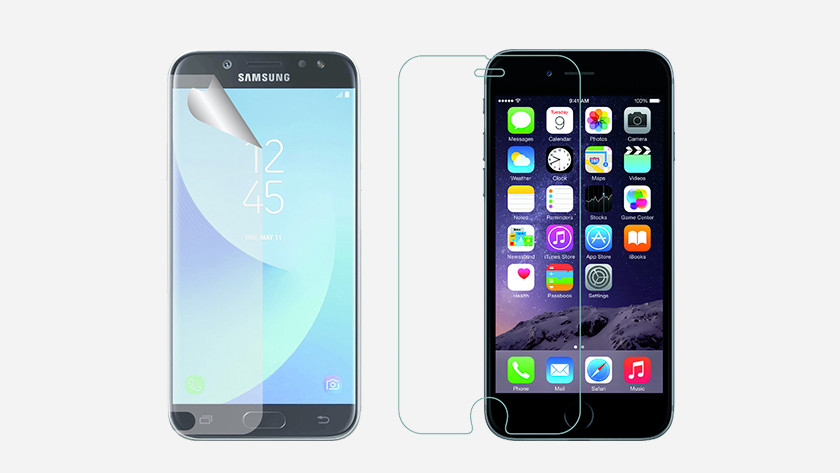 when selecting a screen protector you can choose from glass screen protectors and plastic screen protectors. Glass screen protectors are more sturdy and offer better protection. The only downside is that they are fairly thick, which makes them much more visible to the eye than their plastic counterparts. Plastic protection is both cheaper and thinner, but also more difficult to apply. When using plastic, you'll encounter air bubbles more often. Plastic screen protectors also tend to come undone after a while.
Glass and plastic screen protectors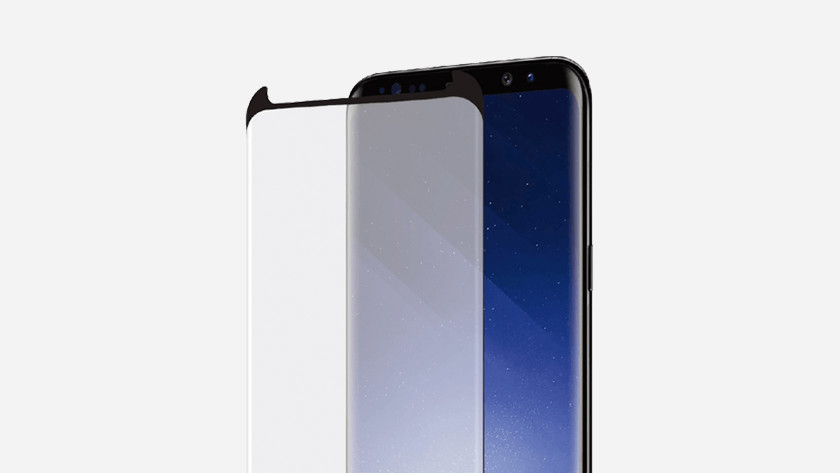 Glass screen protector
Your phone is protected even better against scratches compared to plastic.
Touch-wise, you'll hardly notice any difference with your phone's naked screen.
There's less chance of air bubbles because glass screen protectors are easier to apply.
Glass screen protectors will hurt your wallet a bit more.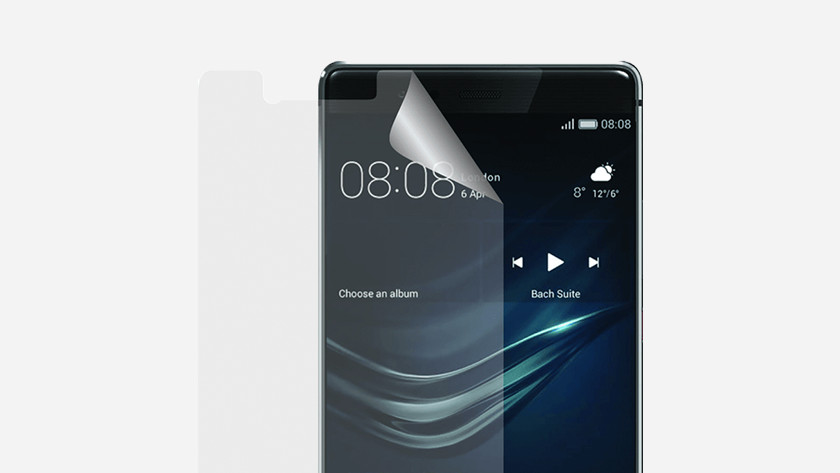 Plastic screen protector
Plastic screen protectors are less visible on your screen.
Plastic screen protectors are much cheaper.
When applying them, you'll run into air bubbles more quickly.
Plastic is less durable, as it tends to come undone quicker.
Do I need a case friendly screen protector?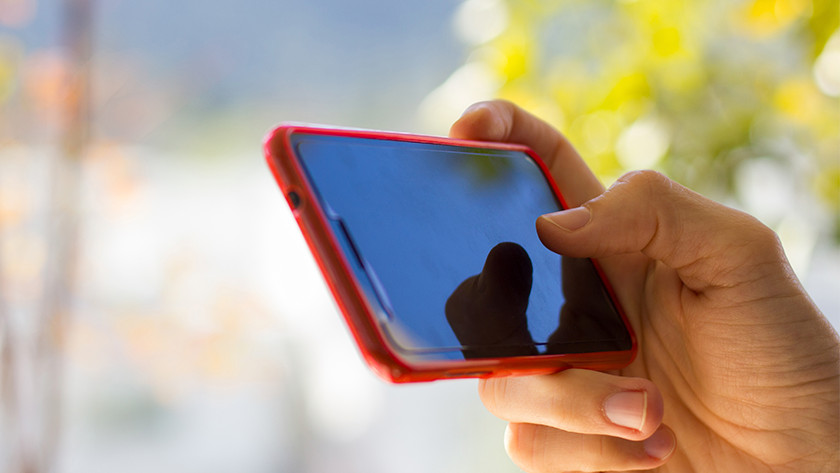 To phones with a flat screen, every screen protector is considered 'case friendly.' By this, we're referring to the fact you can use this screen protector in combination with a phone case. Phones with a curved screen, on the other hand, require special case friendly case screen protectors. These screen protectors don't reach all the way to the edges and only cover the flat part of your screen. This means you can easily fit your phone into a case without pushing off the screen protector.
What level of protection do I need?
Not every screen protector is created equally. That's we've divided them into different categories, based on their level of protection: basic, average, and high. Below, you can read more about these categories.
Basic, average, and high protection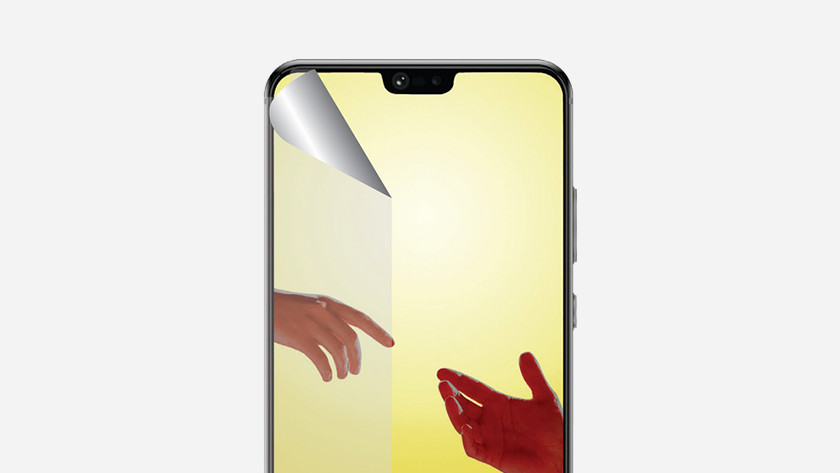 Basic
screen protectors that only offer a basic level of protection are usually made of plastic. They offer plenty of protection and are usually relatively cheap. In general, screen protectors that fall within this category usually don't stay pretty for long and tend to come undone much sooner than protectors that fall into the higher categories.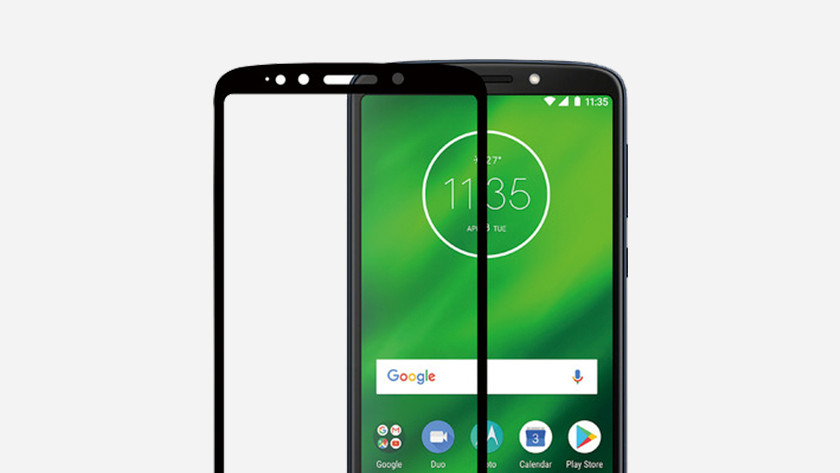 Average
Screen protectors that fall into the average segment are a step up in quality compared to the basic level. In this category, you'll find both plastic and glass screen protectors. The plastic protectors offered by Tech21 and InvisibleShield fall into this category, for example, because they're made of a stronger plastic material than the screen protectors of most offered brands.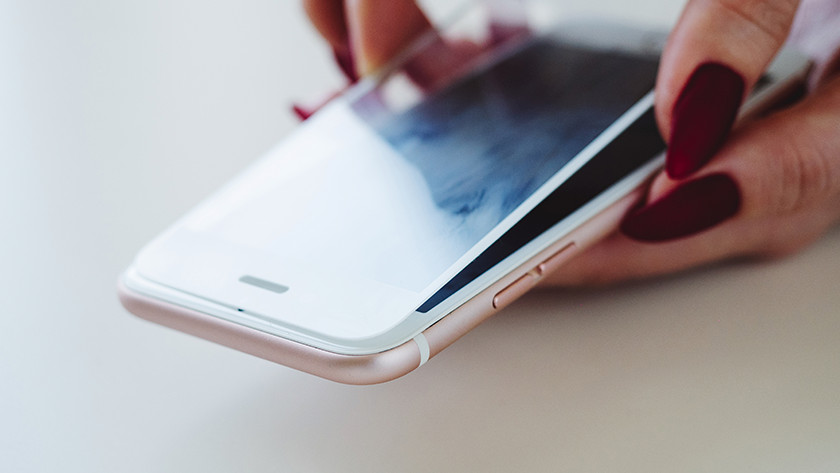 High
Screen protectors that fall into this category are high quality. In this category, you'll only find glass screen protectors. These screen protectors offer the best protection and have the longest lifespan.