What are the advantages and disadvantages of a downdraft range hood?
With a downdraft range hood, you steal the show while cooking. A range hood in your worktop ensures that you only see the hood when you're cooking. Bora extraction isn't used in a lot of kitchens yet. A disadvantage of a cooktop with extraction is that it's difficult to install.
---
What is a downdraft?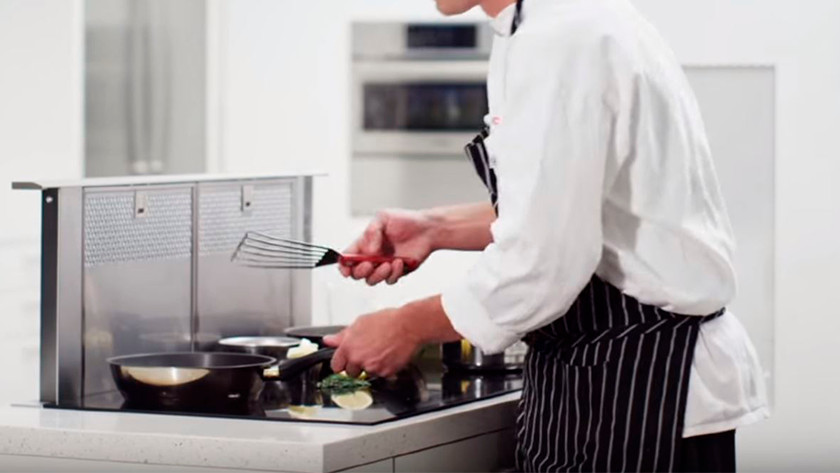 A downdraft range hood is a range hood near your cooktop. With a cooktop with extraction, the hood slides upward out of the counter. Via a button on the display, you can control the downdraft automatically and adjust the height yourself. After cooking, the downdraft automatically disappears in the kitchen countertop via a button. A cooktop with integrated extraction extracts the air outward or filters the air.
Install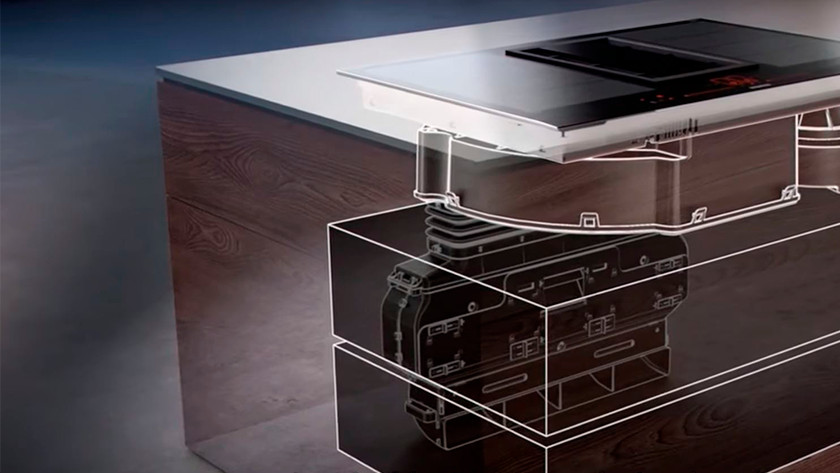 A downdraft range hood is difficult to install, especially when you want to place the downdraft in your current kitchen. Because of the engine block underneath your kitchen countertop this is very precise work. Below, you can read all the pros and cons.
Advantages
A downdraft range hood takes up relatively little space and has a sleek design.
You only see the downdraft while cooking.
Because a cooktop with extraction comes up automatically, you don't have to pull it downward.
The downdraft is easy to clean.
Disadvantages
It's difficult to install a downdraft range hood in an existing kitchen.
An induction cooktop with extraction is more expensive than a traditional range hood.
You have less cupboard space because of the motor that comes under the kitchen counter.
A range hood in your worktop doesn't remove all cooking odors.
We do not currently sell downdraft range hoods. We do have other range hoods that blend into your kitchen perfectly.