Compare the Google Chromecast to Apple TV
One of the biggest advantages of steaming services such as Netflix and HBO GO is that you aren't dependent of broadcast programming or a computer in order to watch your favorite movies and series. The Google Chromecast allows you to simply stream these services from your smartphone to your television with help of an app. The Apple TV is a full-fledged media center. Thanks to the tvOS operating system and the included remote, you can enjoy infinite content without having to use a smartphone. In case you only want to use Netflix, a Chromecast is all you need. But why would you pay more for an Apple TV? On this page, you can read the main differences.
In short
| | Google Chromecast | Apple TV |
| --- | --- | --- |
| I want to stream Netflix to my TV. | Yes | Yes |
| I want to watch my own series in my hotel room. | Yes | No |
| I want to use my Android smartphone. | Yes | No |
| I want to use my iPhone. | Yes | Yes |
| I want to operate the media player without a smartphone. | No | Yes |
| I want to use other Apple products via AirPlay. | No | Yes |
Appearance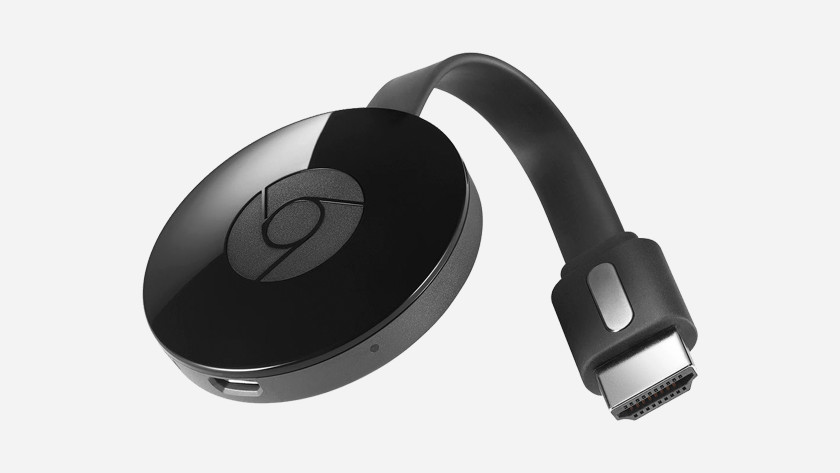 Pocket-size media player
Thanks to the compact size of the Chromecast (51.9x51.9x13.49mm), you can also use it outside of your home. If you travel a lot, you can easily connect it to the TV in your hotel room, for example.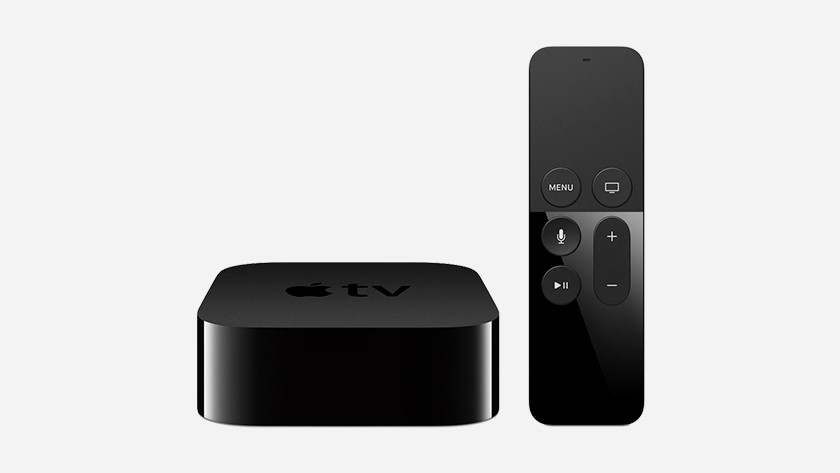 Small hub beneath your TV
The Apple TV is a full-fledged media player, but is also a lot bigger (98x98x35mm). All you need to do is place it beneath or next to your television. The simple, black design is easily concealed in your TV set up.
Specifications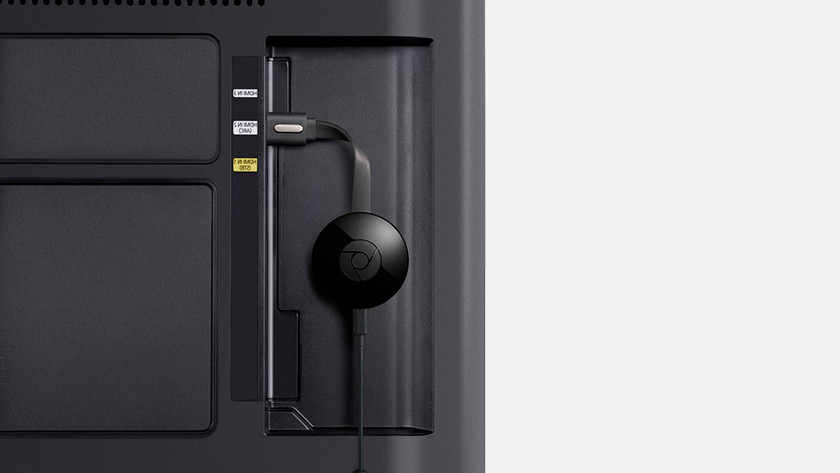 Stream via your own device
You can easily connect the Chromecast to the HDMI port of your TV and keep it out of sight. Connect your smartphone, tablet, or laptop to the Chromecast via WiFi and directly stream your favorite series to your TV in Full HD. You can stream as fast as your smartphone and router allow for. An outdated phone and a slow router can lead to longer loading times. The newer your equipment, the less you'll be troubled by this.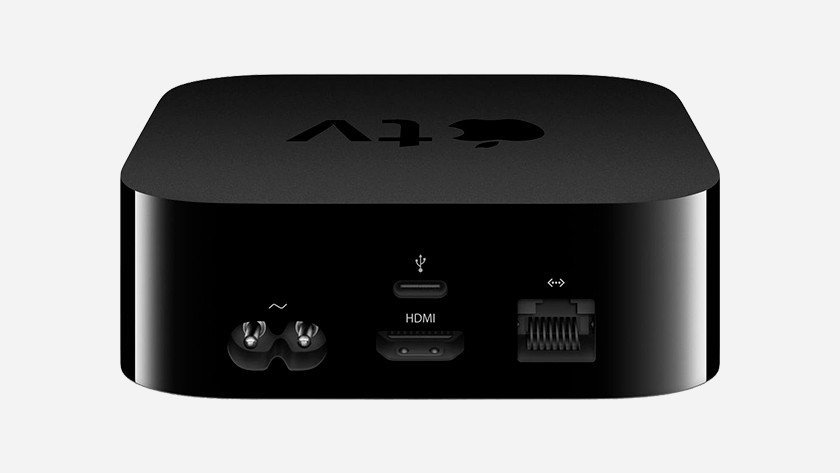 Full-fledged media player
Zet de Apple TV onder of naast je tv en sluit hem aan via de HDMI poort. De bediening verloopt via de afstandsbediening, iPod, iPhone of iPad. Dankzij de harde schijf, processor en tvOS is de Apple TV een volwaardige mediaspeler. Naast wifi kun je ook een internetkabel aansluiten om laadtijden te voorkomen. Apple TV streamt in Full HD en 4K.
Available apps
When it comes to content, the Google Chromecast and the Apple TV are on equal terms in the Netherlands. All of the popular media services, such as Netflix and HBO GO, are available on both devices. One advantage of the Apple TV is that it comes pre-installed with a large selection of apps and services. You'll have to install these yourself on the Chromecast. In case you also want to play games, you're better off with the Apple TV. The tvOS platform features a large number of games that have been specially developed for use with the Apple Remote. The selection of apps on the Chromecast is still limited, and the apps don't always work with every phone.
Conclusion
De Chromecast is de meest budgetvriendelijke oplossing om populaire apps zoals Netflix naar je televisie te streamen. Je bedient hem met vrijwel elke smartphone en sluit hem eenvoudig aan. Daarnaast leent het compacte formaat van de Chromecast zich ideaal voor gebruik op vakantie. Als veeleisende gebruiker kies je voor de Apple TV. Gamen, films kijken of een snelle workout mét instructeur, je doet het allemaal. Je bent niet afhankelijk van een smartphone en dankzij tvOS navigeer je eenvoudig door al je content.