How do I extend the battery life of my iPhone?
The Apple iPhone is known for its long battery life. I do sometimes have trouble getting through the day with my battery. When I use my iPhone very intensively for a day, for example. In addition, I notice that after having used my iPhone for 2 years, the battery life has decreased. With these tips, I can make the most out of my iPhone battery life.
---
Always update the iPhone to the latest software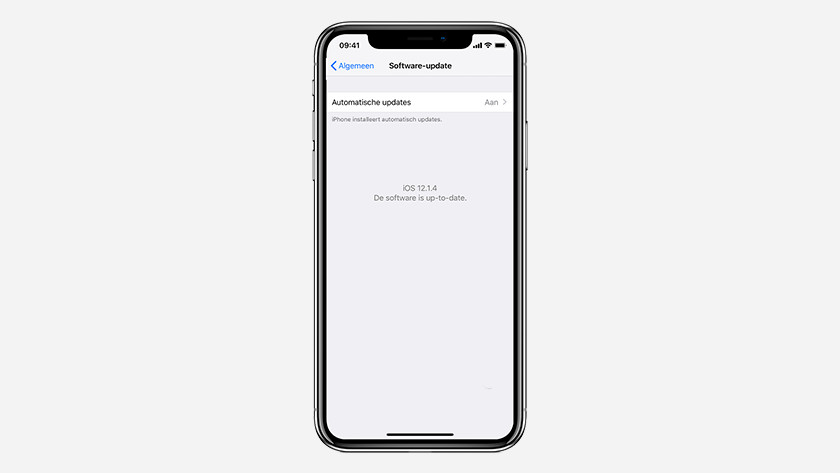 A lot of problems that are reported to Apple are about the battery life. Luckily, these problems can be solved with software and a new iOS update is released regularly. Problems with the battery life may be resolved with a new iOS update. It may be that my iPhone X, which hasn't been updated for a while, has a shorter battery life than the iPhone X of my friend, who always updated his iPhone. This is why I ensure my iPhone is always updated to the most recent version.
Avoid high temperatures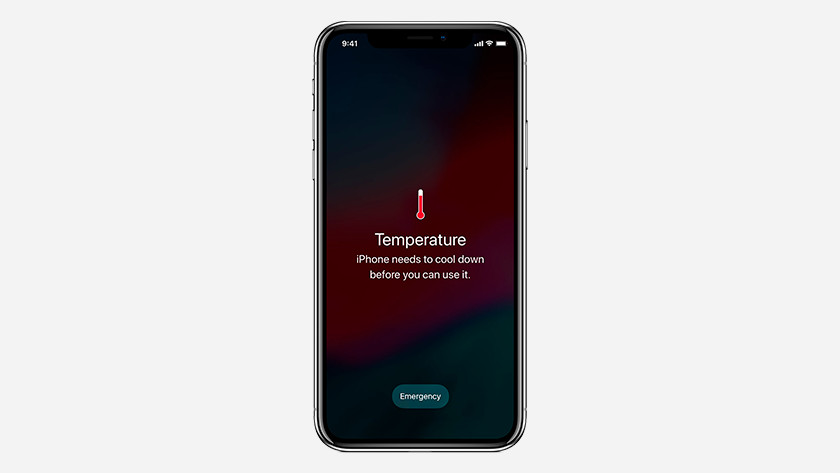 The Apple iPhone functions great within a wide temperature range. The ideal temperature is between 16 and 22℃. If I use my iPhone in a very cold environment, I notice that my battery lasts less long. Fortunately, this is only temporary. When I am in a warm environment, the battery will perform as usual. Unfortunately, the damage inflicted on my phone when I expose my iPhone to a temperature above 35℃ is not temporary. Too high a temperature can permanently damage the battery. Avoid this at all costs!
Charge iPhone without a case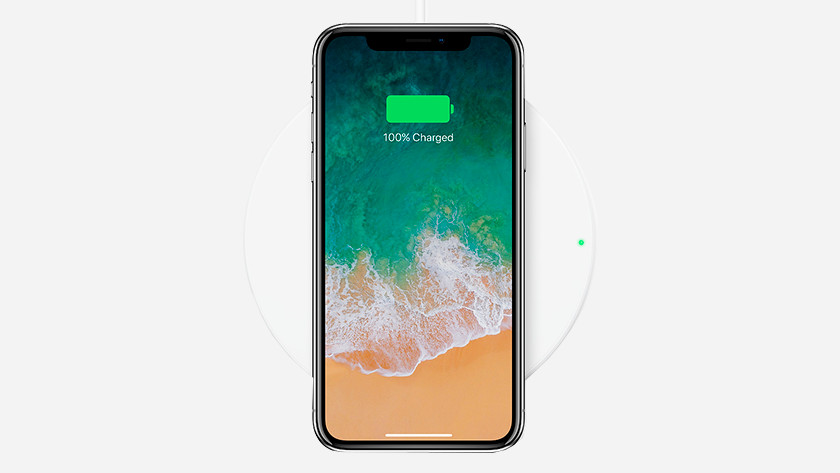 So heat is bad for my iPhone. What's even worse than high temperatures is charging my iPhone when the device is too hot. That's why I charge my iPhone without a case. A case often generates extra heat. And that's bad for the battery. Always charge your phone without a cover: it only takes a small effort, but has a large effect.
Store the iPhone with a half-empty battery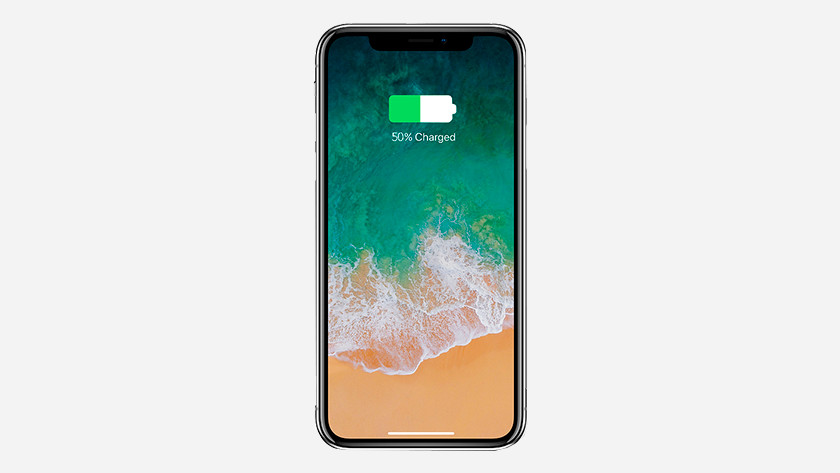 When I travel for a few months, I prefer to take a cheap device with me. The following tips are important when I store my iPhone for a longer period of time. 1. I make sure that my device is not fully charged, but also not empty. A 50-percent battery is perfect. 2. I switch off my iPhone completely so that it doesn't use any power. 3. I store my device in a dry and relatively cool place. Between 16 and 22℃ is ideal.
Adjust the brightness of the screen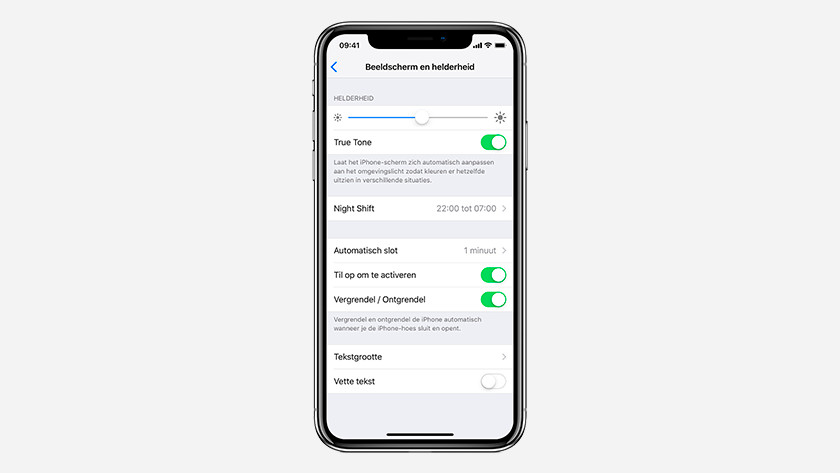 Most people probably know this tip, but it can't be missing from this list. The iPhone screen is the biggest energy waste. That's why I keep the brightness as low as possible, especially in dark rooms. I only switch on full brightness when it's really needed, for example outside in the sun. I can always adjust the brightness manually, but the automatic function is more convenient. In this case, my screen automatically adjusts to the ambient light.
Switch off unnecessary vibrations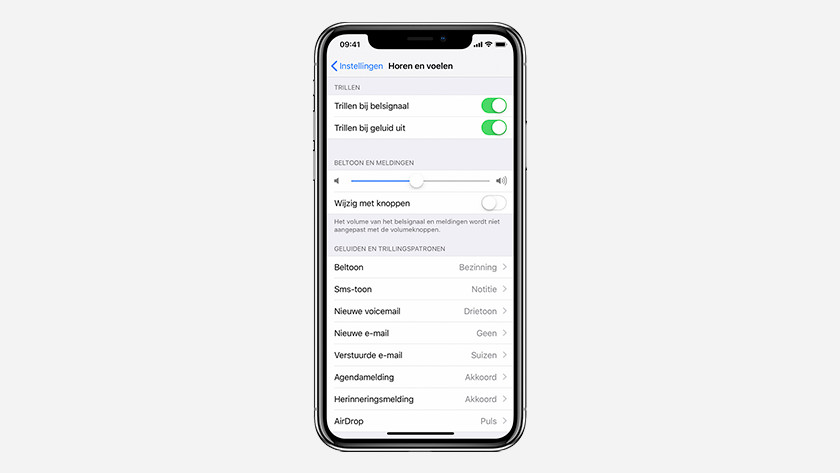 Vibrations use a lot of energy. That's why I prevent my iPhone from vibrating unnecessarily. I switch off vibrations for unimportant notifications. For notifications such as an incoming call or a text message, I only switch off unnecessary vibrations. What do I mean by that? My iPhone only vibrates when in vibrate mode, but not when my sound is on. In this case, I already hear a ringtone. This way, I can save energy and I don't miss a single call. I do this via Settings → Sounds. I switch off Vibrate with ringtone or Vibrate with sound.
Extend the battery life with a Smart Battery Case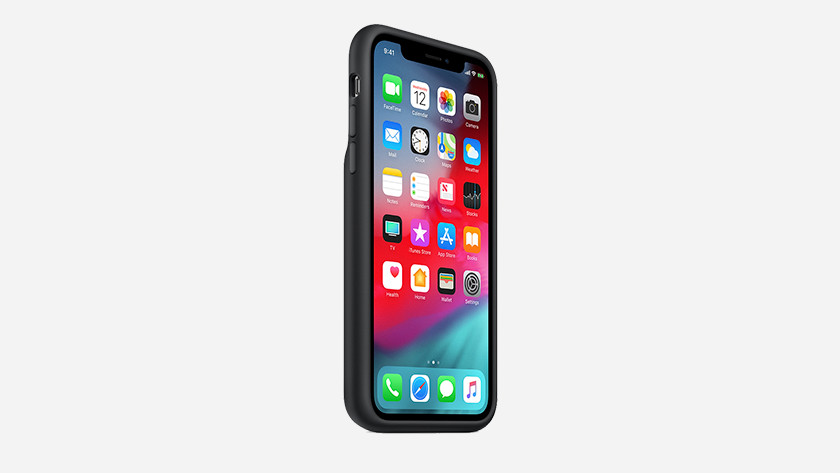 To protect my iPhone from scratches, I use a case. The Smart Battery Case not only protects my iPhone, but it also extends its battery life. There is an integrated battery in the case. Bringing a separate power bank is a thing of the past. To give you an indication of how much extra energy this case provides: iPhone Xs has a talk time of 20 hours without a Battery Case, and with this case, it's up to 33 hours. That's definitely worth it.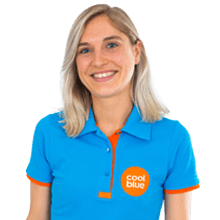 Article by: