How do I install my Fitbit?
You've just received your new Fitbit and you're very curious about the number of steps you actually take during a day, how many calories you burn, and what your heart rate is. The data measured by your Fitbit is clearly displayed in the Fitbit app. To get that information, you have to connect the activity tracker to your smartphone or computer. Sound complicated? It doesn't have to be. I'll explain how to connect your activity tracker step by step in this article.
---
Unable to install?
Smartphone or tablet
Turn off Bluetooth on your smartphone or tablet. Wait for 10 seconds and turn Bluetooth back on..
Try to connect your Fitbit again.
No success? Turn your Fitbit off and on again.
Try to reconnect your Fitbit.
No success? Restart your smartphone or tablet.
Try to reconnect your Fitbit again.
Remove all Fitbit devices from your account and out of your list of connected Bluetooth devices if this doesn't work.
Try to connect your Fitbit again.
Still no success? De-install the Fitbit app and install it again.
MACS or Windows 8.1 Computers
*Close down the Fitbit app completely.
Retry the following startup process:
Select the icon with the Fitbit logo. You can find this near the date and time indication at the bottom of your computer screen.
Open the main menu.
Select 'Set Up a New Fitbit Device'.
Select 'Existing User' if last time the set up process failed after creating a Fitbit account. Otherwise, select 'New Fitbit User'.
Follow the instructions on the screen.
If this doesn't work, delete all Fitbit Devices from your account.
Try connecting your Fitbit again.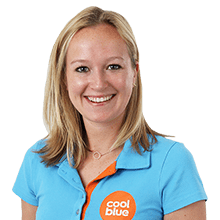 Article by: