Advice on paper shredders
Certain documents aren't meant for prying eyes. Think of personal data, bank statements, or legal information. A paper shredder offers a solution to safely shred these confidential documents. Paper shredders, also known as shredders, come in all shapes and sizes. In the following steps, we'll give you more information about paper shredders.
---
Why a paper shredder?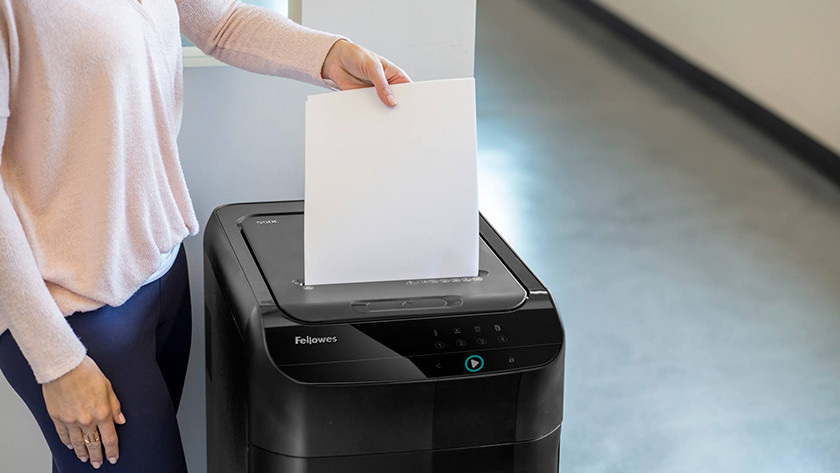 The use of a paper shredder is recommended:
to prevent identity fraud.
if there is an obligation to destroy company information or personal data.
** How secure do you want to destroy documents? ** The safety norm for paper shredders is divided into 6 classes, ranging from regular shredding (strips) to irrecoverable shredding (micro shreds). Below, you can find out which shredding norm is intended for which situation.
DIN P-2: easy shredding for home use
Documents are made difficult to read.
Strips are < 6mm
About 38 strips per A4
DIN P-3: for shredding personal data
Documents are shredded and will be difficult to restore after this.
Shreds are 4x50mm
About 320 shreds per A4
DIN P-4: used by lawyers and notaries
Documents are irreparably shredded.
Shreds are 4x38mm
Up to about 1000 shreds per A4
DIN P-5: used by government and defense
Documents are irreparably shredded.
Shreds are 2x15mm
Up to about 2000 shreds per A4
General Personal Data Regulation (GDPR)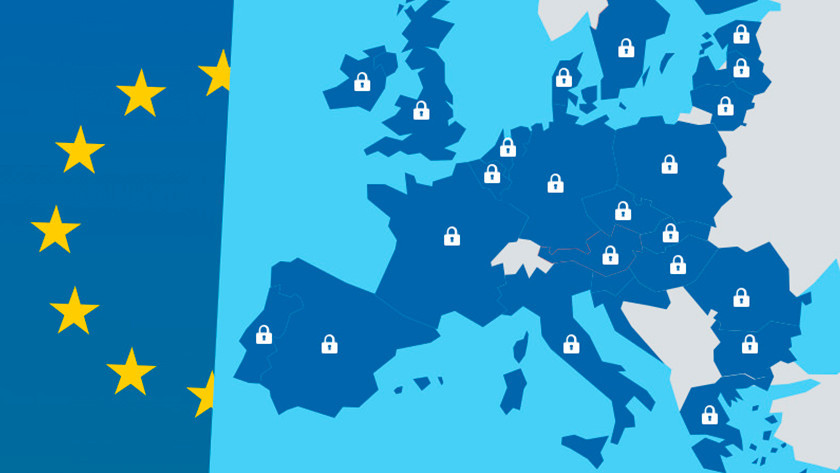 Since May 25, 2018, a new law applies for handling personal data. The careful destruction of data on paper is part of the GDPR.
How many people will use a paper shredder?
It's important to know how many people will use the paper shredder, because the capacity of the machines differs considerably. This is because processing a shredding job can take some time. Pay attention to the following points:
The number of sheets that can be entered at once.
The capacity of the container.
The function for automatic feeding during shredding.
The time that a machine can shred non-stop and how long the cooling down period lasts.
How often do you use a paper shredder?
You might have to shred a small stack every month or stacks of documents daily. How intensively you use a paper shredder is an important criterion for the type of machine you choose. Some machines have an automatic paper input, which makes the process smoother and it allows you to continue with other work.
Monthly use
Choose entry-level models that fit under or next to your desk.
Input capacity 5 to 20 sheets at a time.
Container up to 20 liters.
Weekly use
A mid-range shredder for a small office or office department.
Input capacity of 20 to 150 sheets at a time.
Container of 20 to 60 liters.
Automatic document feeder function is optional.
Daily use
Choose from paper shredders for a larger office.
Input capacity of 100 to 500 sheets at a time.
Container of 60 to 100 liters.
Automatic document feeder function is recommended.
Where is the paper shredder located?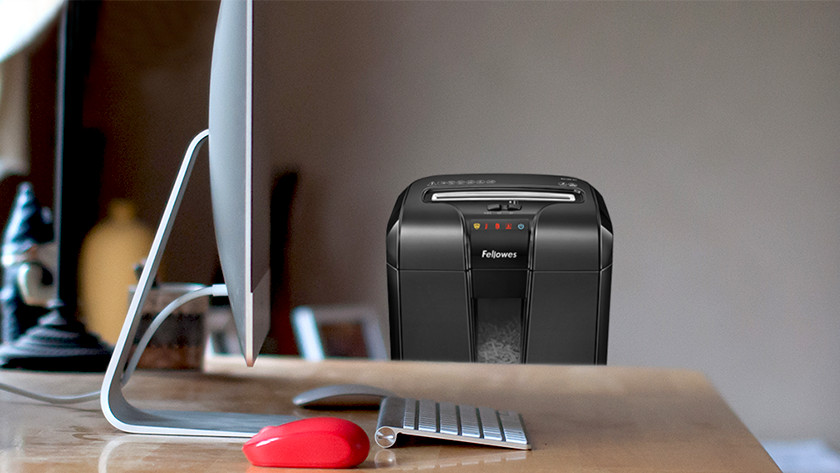 A paper shredder is a real workhorse. The blades are driven by a motor and as a result, they can make quite some noise. Fortunately, the casing of most devices is increasingly built with that in mind. Are you looking for a machine that will disturbs others as little as possible? Look for a machine that produces less than 60dB of noise. This is roughly equivalent to a running dishwasher or washing machine.
Materials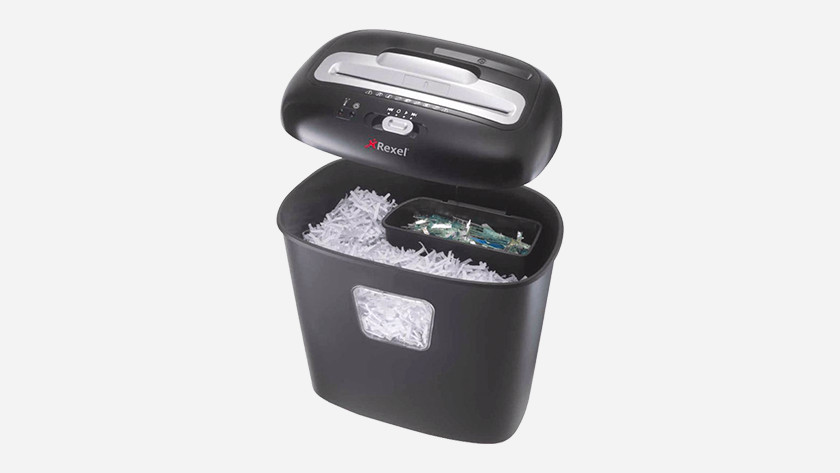 The name paper shredder doesn't really cover it. In addition to paper, a large number of machines also destroy staples and paper clips. This is very useful, because it saves a lot of time when you don't have to remove those in advance. There are machines that also destroy CDs and bank cards safely and some paper shredders can even handle USB sticks. To keep the blades sharp, use lubricating oil from time to time. This ensures optimum maintenance of the paper shredder.
Did this help you?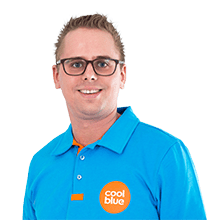 Article by:
Tim
Paper Shredder Expert.