My Philips Sonicare AirFloss beeps or whistles
Why does it always happen to you? You just started AirFlossing and suddenly you can't hear yourself think because your AirFloss is making a high-pitched squeaking noise. Don't worry, it can be easily solved by cleaning the air vent. I'll tell you how.
---
Why is my Sonicare AirFloss making a squeaking or whistling noise?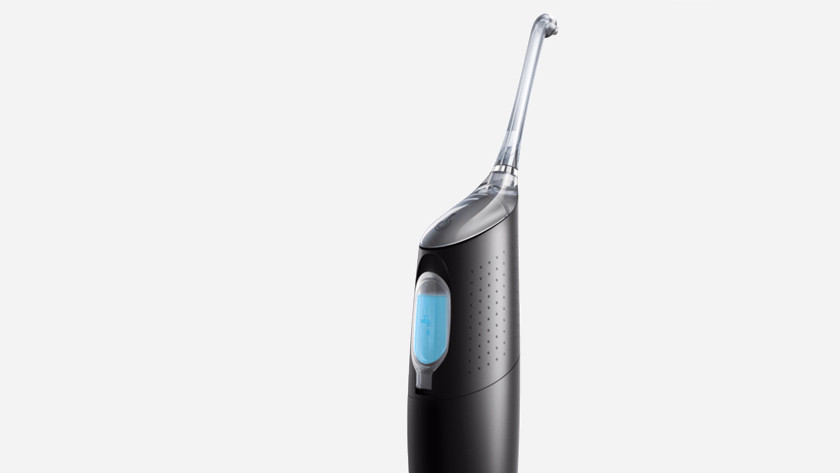 For each jet of water, your Sonicare AirFloss sucks in air through a little vent. If that gets clogged, your AirFloss will have difficulty sucking in air. That's what's causing the squeaking or whistling noise.
Wat do you need?
Water
Paper towel or cotton swab
Step 1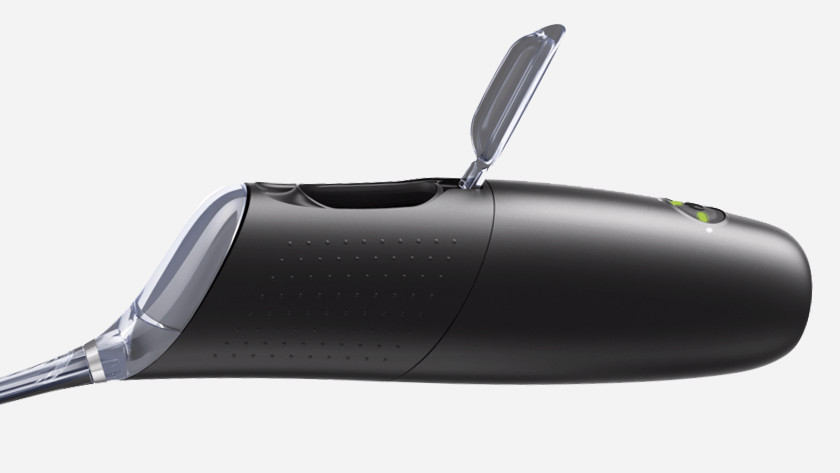 There's a little cover on the back of your AirFloss. Open it. The top rim of the opening has a little notch. That's the opening for the air that always has to remain open in order for your flosser to work properly.
Remove dirt from the air opening and clean the edges with a paper towel or cotton swab. Keep dabbing it until you don't see any dirt on the paper towel or cotton swab. Clean the inside and outside of the cover as well.
Step 2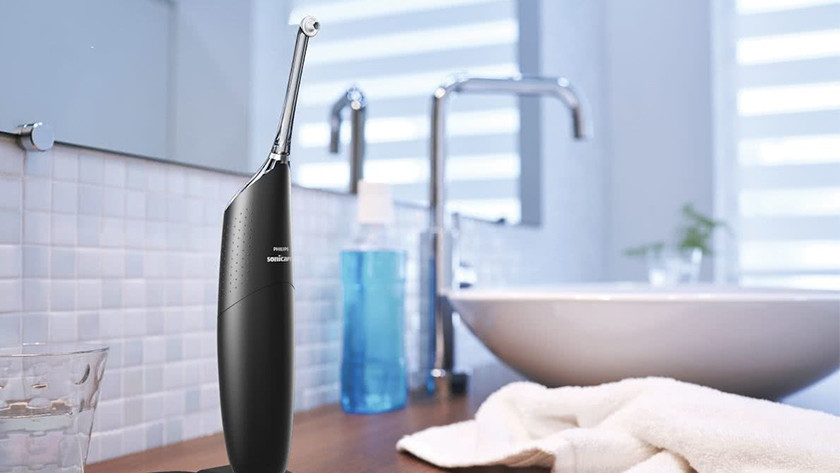 Now rinse the whole device with plenty of water. That way, you can be sure no residue is left that might clog up the air vent.
Fill your Sonicare AirFloss with water or mouthwash and it's ready to go again.
Tip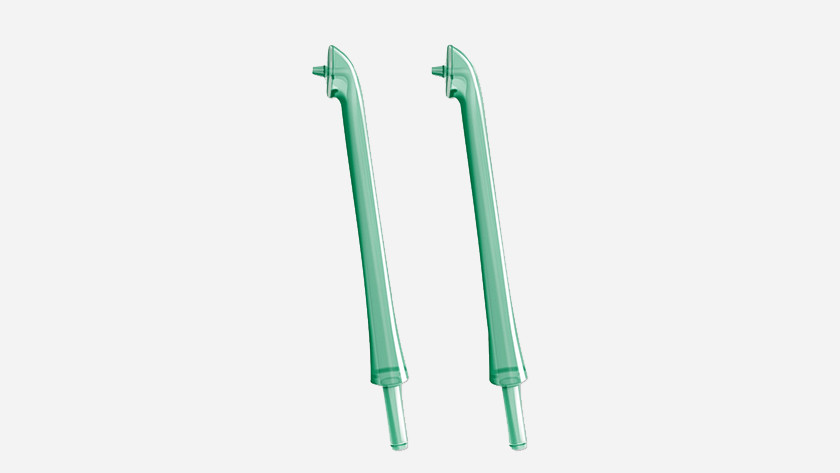 It's also possible that the suction power of your AirFloss is reduced by a clogged flosser attachment. Rinse it under a powerful jet of water. You can prevent clogs by rinsing the attachment every time you're done flossing. Like a toothbrush, you should replace the attachment every 3 to 6 months.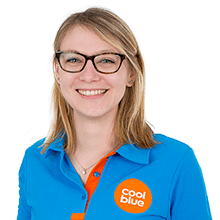 Article by: