Advice on electric toothbrushes
You're looking for an electric toothbrush. Smart, because electric toothbrushes improve your mouth's health considerably. Electric toothbrushes come in different varieties and they work in different ways. How exactly? I'll tell you.
Brushing technique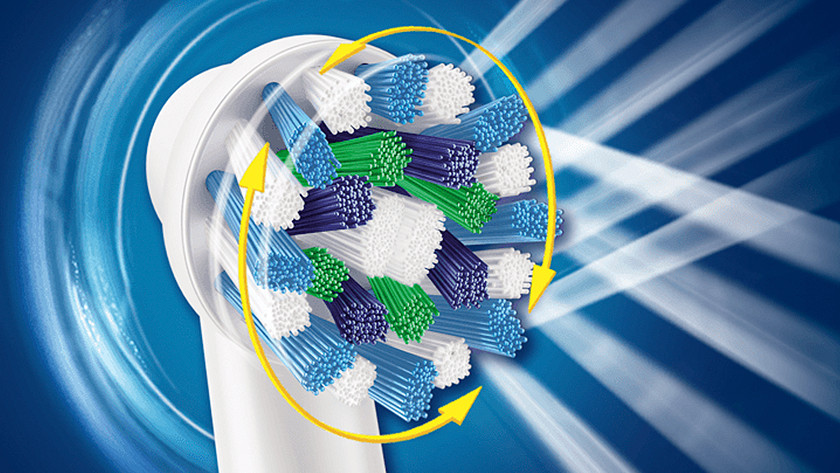 Rotating toothbrushes
Rotating toothbrushes are oscillating. This means that the brush head rotates at high speed, and in many cases also pulses. If the brush head only rotates, we call that 2D technology. When the brush head rotates and pulses, we call it a 3D brush. Toothbrushes by Oral-B have this brushing technique.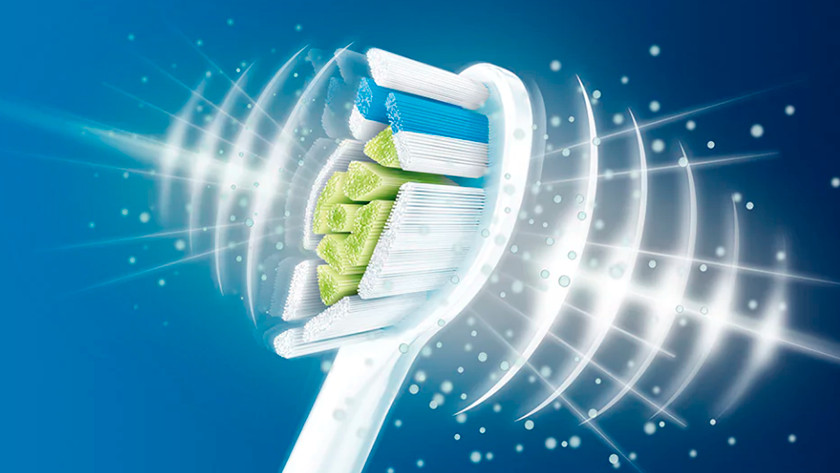 Sonic toothbrushes
Sonic toothbrushes have an oval brush head. This brush head pulsates at a high speed. The moment the bristles touch the tooth surface, they form soft micro bubbles. These are then pushed through your mouth with high pulsations. Toothbrushes by Philips have this brushing technique.
Brushing modes
| | |
| --- | --- |
| Standard cleaning | A thorough cleaning for daily use. |
| Sensitive teeth | An extra gentle, mild cleaning to polish even on the most sensitive areas. |
| Whiter teeth | A brushing mode where the brush head polishes the tooth surface and removes discoloration. |
| Massage mode | A brushing mode that gently massages the gums, stimulates blood circulation, and helps to heal inflamed gums. |
| Deep clean | An intensive cleaning where the brush heads cleans your teeth thoroughly. Useful if you haven't brushed them for a long time, or after a party. |
Brushing intensity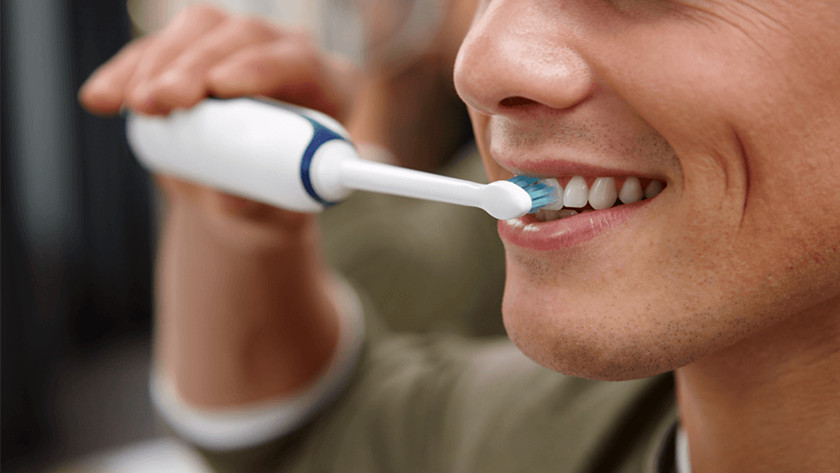 On some toothbrushes, you can set the brush intensity yourself. You can not only choose a brushing mode, but you also decide with how much force the toothbrush rotates or pulses. Go for a low intensity if you have sensitive teeth or a high intensity if you want to brush thoroughly.
Pressure sensor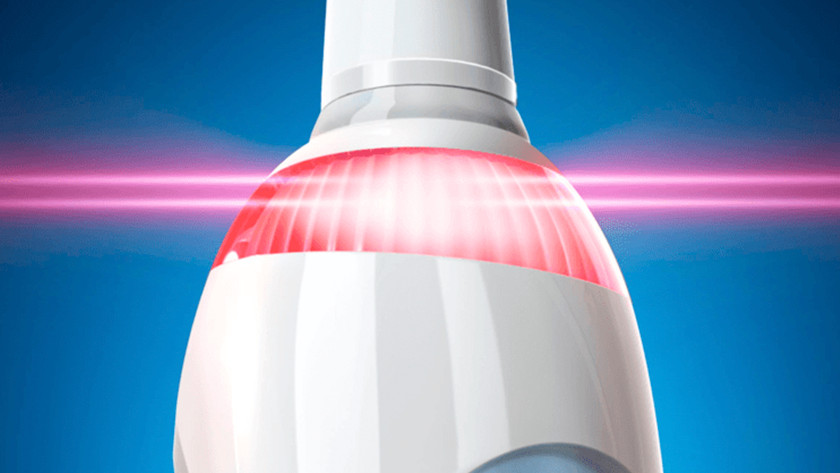 Brushing too hard is very bad for your gums. It can get damaged or recede. You can prevent this with a pressure sensor. This gives you a signal when you move your toothbrush through your mouth too hard. There are different types of brush pressure sensors. Some sensors give a sound or light signal, and other sensors stop the toothbrush from working as soon as you brush too hard.
Smart toothbrushes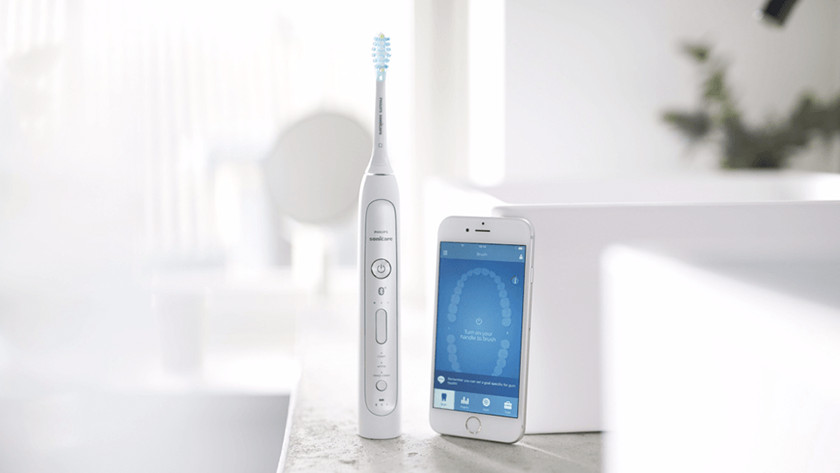 Smart toothbrushes have Bluetooth connectivity, and can connect to your smartphone. On your smartphone, you can then read information about your brushing behavior and know exactly how you can brush better. Some toothbrushes even provide information directly by analyzing your brush through the camera in your smartphone.
Brush attachments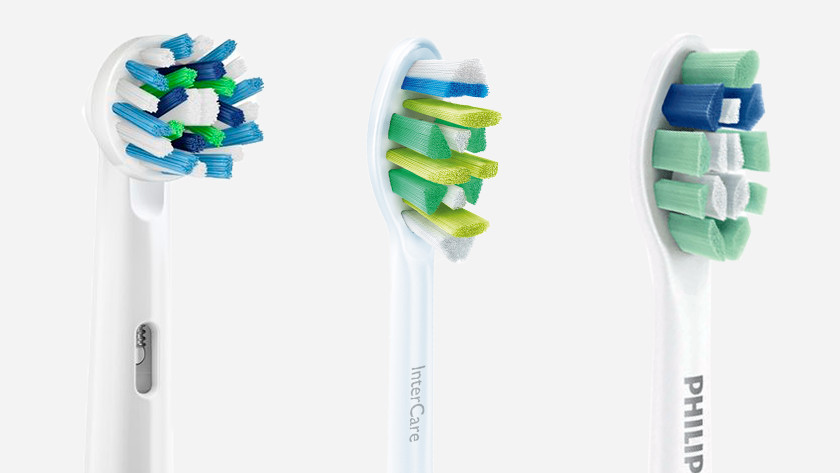 A toothbrush will only clean thoroughly if you replace the brush head in time. You do this every 3 months. There are different types of brush heads, and each suit a different need.
Electric flossers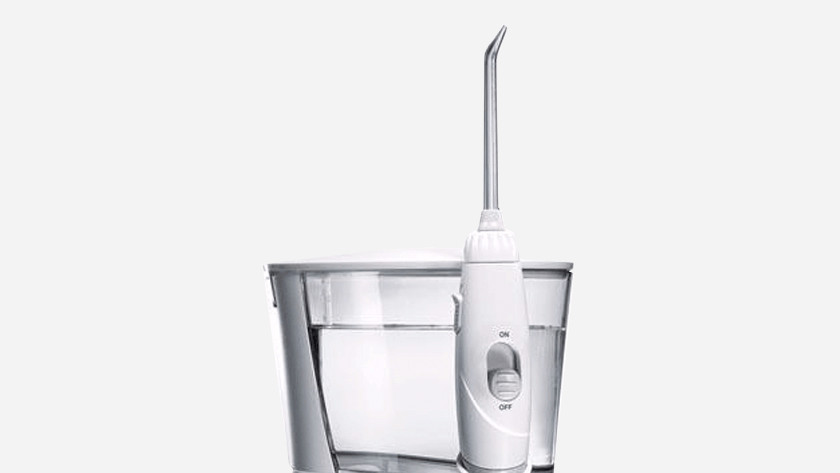 Water
Electric ater flossers push small water drops between your teeth and molars. You can clean your teeth thoroughly like that. Electric water flossers often use the power grid and are relatively large. You can floss longer thanks to the large water reservoir, though. Electric flossers by Waterpik work like this.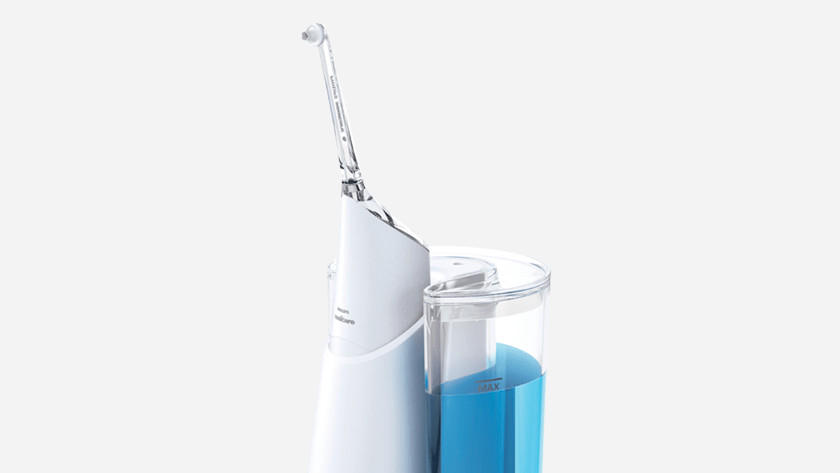 Water and air
Some electric flossers floss with a combination of water and air bubbles. These microbursts are pushed between your teeth and alongside your gums at a high speed. You can remove plaque in a very effective way like this. These electric flossers are often battery-poeweren and can be used wirelessly. Philips Airfloss has this technique.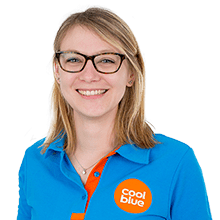 Article by: