Advice on thermostats for city heating
With district heating or block heating it is not possible to directly connect a thermostat. This is only possible if a thermostat is already connected to the existing system. If you do not yet have a thermostat and you use district heating or block heating, you need a regulator in addition to a new thermostat.
---
1. Can you directly connect a thermostat with district heating?
No, this is not possible. There is no boiler in district heating and block heating. You receive the heat directly from pipes through the house. To control this heat, a district heating system is necessary. These controllers only work with on / off thermostats. However, it is possible to choose from a wireless or wired thermostat.
2. Which thermostats are suitable for district heating?
After connecting a district heating controller, it is possible to control it with a thermostat. We recommend using the same brand as the district heating regulators. The district heating controllers are infinitely variable and super-fast so that the supply of heat is controlled just as comfortably as with a central heating appliance. So you have all the control over the heat in the house.
Did this help you?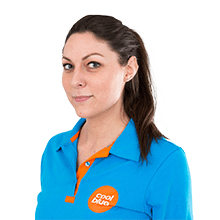 Article by:
Mascha
Thermostat Expert.