What do I use my vacuum's attachments for?
Your vacuum cleaner has different attachments. These are for example large suction nozzles that you need to vacuum certain floor types. But you also receive standard accessories. When do you need which nozzle and where do you use the small accessories for? In this article I explain it to you.
---
Large suction nozzles
The large suction nozzles are most important for the suction result of the vacuum cleaner. If you have a particular floor type, you need a specific nozzle. Generally there are 3 types of large suction nozzles.
Combiborstel, parquet brush and turbo brush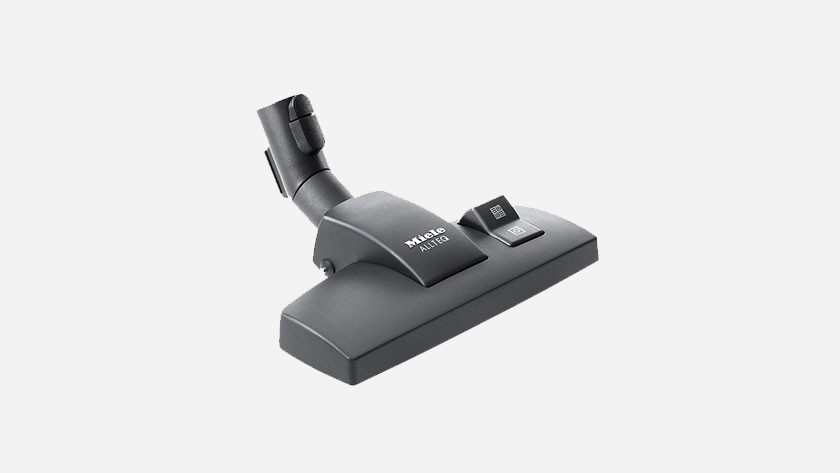 Combi-brush
The most common nozzle is the combi brush. This brush has 2 positions that you often set on the brush itself. With the bristles you can vacuum out hard floors such as tiles, tarpaulin or linoleum. Use the second position of the brush on carpeting, loose carpets or low-pile carpet. If you mainly have hard floors or carpets, then a vacuum cleaner with a combi brush is sufficient for you. The combi brush can also be purchased separately if your vacuum cleaner does not have it yet.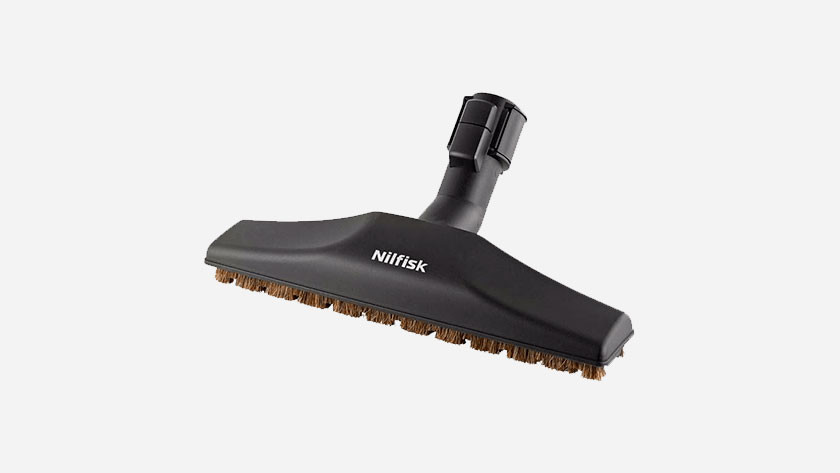 Parquet brush
There is a chance that the combi brush will scratch the vulnerable floors of wood. A parquet brush has extra soft hair to prevent scratches. We also recommend a parquet brush for loose floors such as laminate or loose tarpaulin. Due to the longer hairs, the chance that the suction nozzle sucks vacuum is smaller. If you have a wooden floor or a loose hard floor, you need a vacuum cleaner with a parquet brush.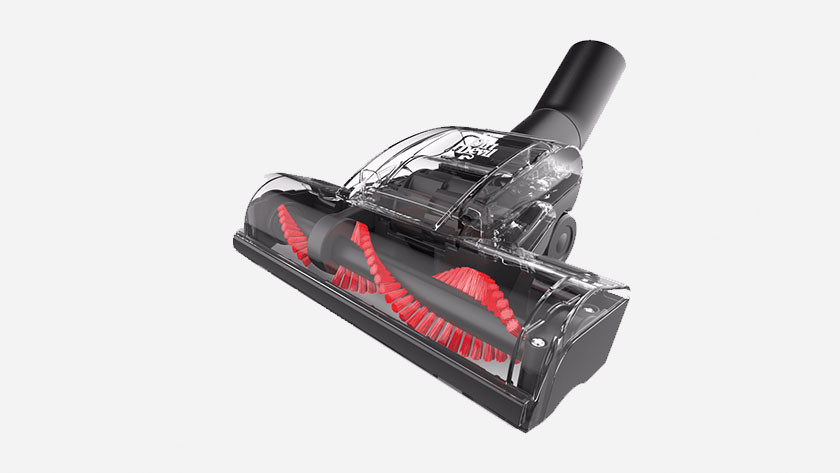 Turbo brush
A turbo brush has revolving brushes that ensure that the vacuum cleaner dries dirt better from deep pile carpet or gets animal hairs off the ground better. In general, the turbo brush is a fairly large suction mouth. This makes it less easy to get under low furniture. Do you have pets, deep pile carpets or coarse rugs in the house, then a vacuum cleaner with a turbo brush is the best choice for you or you order a loose turbo brush for your vacuum cleaner.
Accessories
In addition to the large suction nozzles, you will also receive accessories for most vacuum cleaners or can be ordered separately. You use the accessories for small vacuum cleaning jobs, such as skirting boards, bookcases or stair treads.
Kierenzuigmond, furniture suction nozzle and embossed brush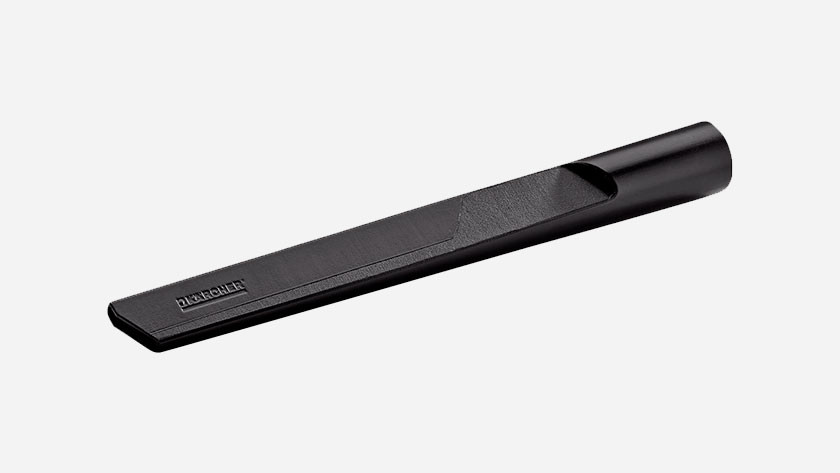 Crevice nozzle
In most cases you will receive a crevice tool at the vacuum cleaner. With the crevice tool you can, as the name suggests, easily reach between gaps or other narrow spaces. In addition, you use the crevice tool between the car seats, behind the washing machine, in the kitchen cupboards, and so on. You can also use this squeegee easily for narrow surfaces, such as skirting boards.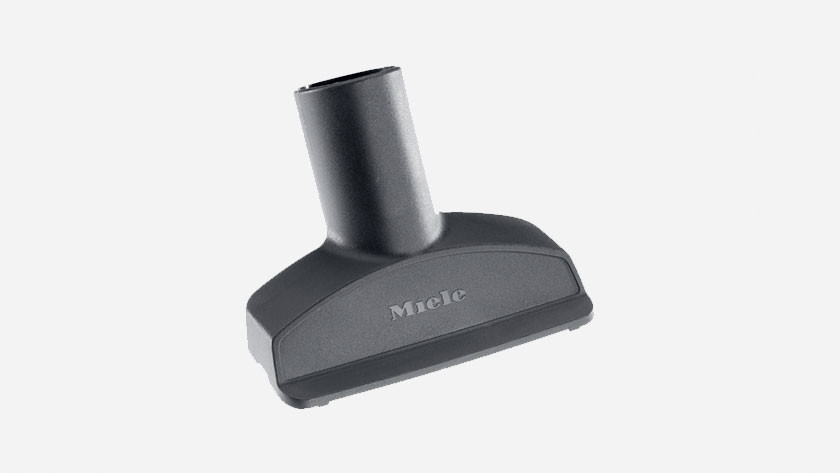 Furniture nozzle
An upholstery tool most resembles a large nozzle, only in a small version. This accessory isn't always included. You can use the upholstery tool for more than just vacuuming your couch. It's also suitable for the car, steps, or the top of the kitchen cupboards. Make sure that you don't vacuum delicate furniture. This accessory may leave scratches.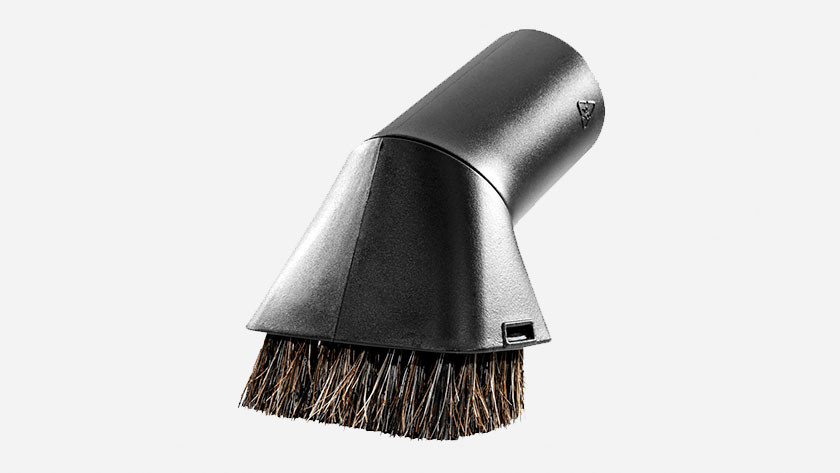 Embossing brush
If you have fragile furniture but still want to use the vacuum cleaner before swiping it over, a dusting brush will come in handy. This brush isn't always included with the vacuum. You can recognize this accessory by the soft, long hair. The soft bristles make it easy to remove dust from glass coffee tables or a bookcase or take the mirror or painting in the hallway with you straight away.
Extras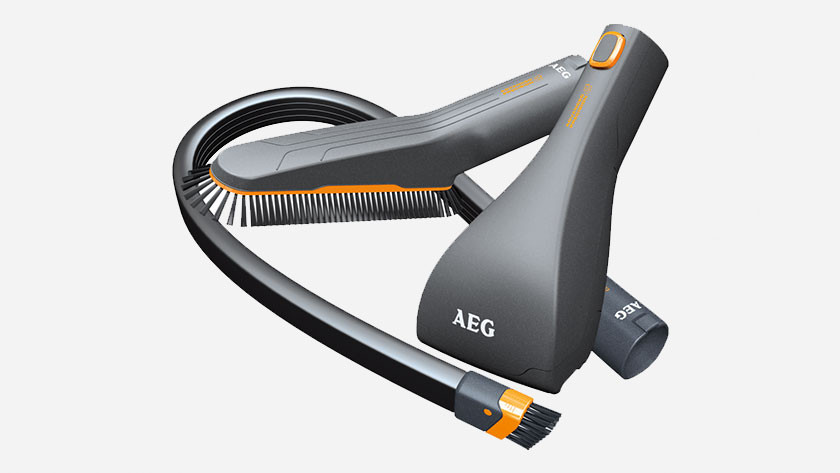 In addition to these standard accessories, some vacuums come with extra attachments. A mini turbo brush for pet hairs, for example. Or a crevice tool with flexible neck so that you can easily bend it to any desired angle. A soft dusting brush is useful if you also want to clean the lampshades or keyboards. These brushes don't come with all vacuums, but are often sold separately. Normal vacuum attachments aren't suitable for stick vacuums. They have their own accessories.
Did this help you?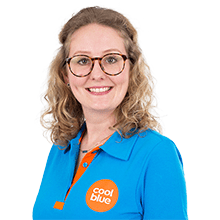 Article by: