The best entry-level PC gaming setup
Do you prefer to play at home behind your desk and are you looking for a real gaming setup, then you need a few accessories. I explain what you need to make your first gaming PC complete.
Gaming desktop
Your gaming desktop is of course the showpiece of your gaming setup. Choose a gaming PC within your budget with the best video card that you can afford. That way you can be sure that you will also play games that will be released in the coming years with high settings.
The best gaming PC up to 900 euros
With the Medion Erazer P66017 you can effortlessly run games such as Fortnite at the highest settings thanks to the NVIDIA GeForce GTX 1050 video card. You start the PC and your games in seconds thanks to the 128 GB SSD and the rest of your data is stored on the 1 TB hard drive. The Erazer P66017 lights up blue while gaming, giving this desktop a tough appearance.
Monitor
With a gaming monitor you benefit from a high refresh rate, a fast response time and little input lag. The higher the refresh rate, the smoother the screen your game displays, useful when you play shooters such as Call of Duty. There are also a cool gaming appearance to complete your setup. Gaming monitors are specially developed to offer you the best gaming experience, but they can of course also be used for all your (school) work and for browsing.
The best gaming monitor up to 200 euros
The AOC C24G1 is an entry-level gaming monitor with a high refresh rate of 144Hz and a response time of 1 ms. As a result, your images are displayed smoothly and you benefit from the speed of the screen while you are playing. The screen is slightly curved, allowing you to blend into the action. Due to the low price and the good specifications, this screen is ideally suited for the novice gamer.
Gaming mouse
You make the difference with a good mouse. When it comes down to it, whether you win or lose depends on how quickly you move your mouse. Some gaming mice are made for precise movements or very fast movements, while other mice have many extra buttons. As a starting gamer, you choose a mouse that sits a bit in between, so that you have the best of all worlds and find out what you use most yourself.
The best gaming mouse up to 55 euros
With an adjustable sensor, sturdy handles and adjustable LED lighting, this mouse is suitable for the novice gamer. For example, set the accuracy to 15000 dpi so that you can aim very precisely in shooters. You use this mouse for different types of games, so you find out which features are most important to you.
Keyboard
A good keyboard can make a big difference in your gameplay. Whether you want to be able to set LED lighting or not, or if you want a keyboard with a lot or a little * travel *, there is a keyboard for every starting gamer.
The best gaming keyboard up to 60 euros
The Trust GXT 830-RW AVONN is a keyboard for beginning gamers looking for RGB lighting for their battlestation. The Avonn has rainbow lighting with adjustable brightness. You control your multimedia via the pre-programmed multimedia keys, so you don't have to step out of your game to choose the next number. You will never again end up on the desktop unintentionally, because you switch off the windows key via Game Mode. Making quick decisions is no problem, because the anti-ghosting technology registers up to 6 separate keystrokes simultaneously.
Headset
With a good headset you enjoy the sound in your games and you hear your enemies coming before they attack you. A good headset is therefore an important part of your gaming setup. You use the built-in microphone to consult with your friends about your strategy when you play an online multiplayer.
The best gaming headset up to 55 euros
The Trust GXT430 Ironn Gaming Headset is a good headset for beginning gamers. Thanks to the soft ear cups you will not be bothered by pressure on your ears, even if you continue to play a little longer. The housing and cable are sturdy, so your headset does not wear quickly. The GXT430 has a good price-quality ratio in this segment and is therefore very suitable for your first PC gaming setup.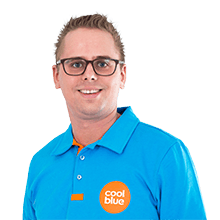 Article by: