The best hardcore PC gaming setup
Playing the latest PC games as they are meant to be, that's the purpose of a powerful gaming desktop setup. What that setup looks like, I'll explain to you in detail, so that you know exactly which gaming desktop, gaming monitor and accessories guarantee you the best experience.
The desktop
The star of the show. Your gaming desktop is a combination of style and brutal computing power. A video card with serious graphic muscle conjures up the games on your screen, while 16GB of RAM and an SSD ensure that you'll never know the interesting facts on loading screens.
The best gaming desktop starting at 1400 euros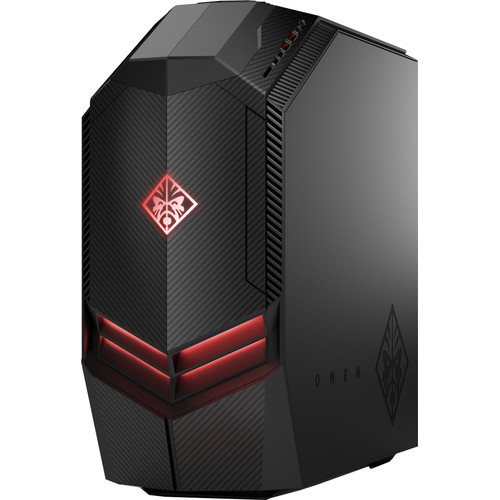 Intel Core i7-8700K
16GB RAM - 256GB SSD + 1TB HDD
NVIDIA GeForce GTX 1080
1.999,-
no longer available
i7 processor, GTX 1080 and a lot of storage space, that is what this stylish black Omen case has under the hood. Your games boot quickly and run like a charm, even at high graphic settings. In combination with the monitor you play the newest games exactly as they are intended: Smooth, detailed, and responsive.
Monitor
The newest games are meant to be played at ultra settings, so they should definitely need to be sharp. Full HD is a thing of the past, and actually 60fps. You are therefore looking for a higher resolution panel with an excellent refresh rate and also a good color reproduction.
The best gaming monitor from 500 euros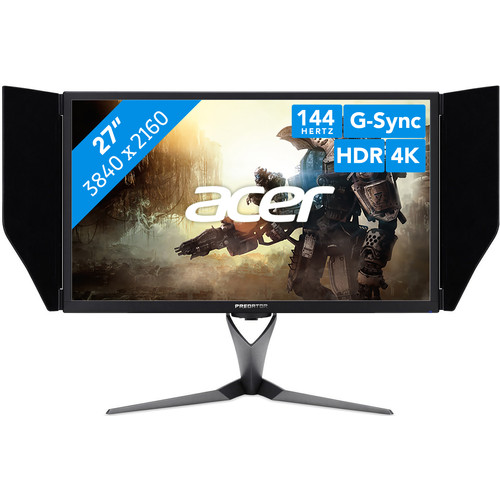 27 inches
3840x2160 resolution
DisplayPort, HDMI, headphones
This Acer monitor is the king among the 4K gaming monitors. Thanks to the higher resolution, your games will appear sharper on the large 27-inch screen. The screen has an AHVA panel with an extremely high maximum brightness, so you won't miss a detail. The refresh rate of this monitor goes up to a maximum of 144Hz, so your video card can come out completely to make the image appear as smooth as possible on your screen.
Gaming Mouse
Boom, Headshot! Only shout regularly if you have the right mouse. To make a consistent hit, it is primarily a matter of consistency and practice, practice, practice. You also want a mouse with a precise sensor and mechanical buttons, which is also perfectly in the hand. If you ask me, it can actually only be 1 ...
The best gaming mouse from 80 euros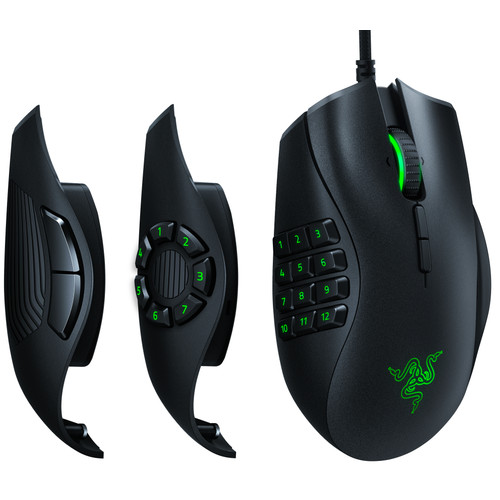 With 3 different button combinations
200 - 16,000DPI
5G Optical sensor
Whether you play a shooter, dominate mobas or save the world in MMOs and RPGs: the Naga Trinity is ready for it. The mechanical switches in all mouse buttons guarantee that it records every click, while the PixArt sensor is consistent enough to let your muscle memory do its work. The different side panels are easy to remove and then click magnetically back into place, so that you can change the layout within a few seconds.
Gaming keyboard
No boring, spongy membrane signs at a battlestation station like this. No, the power of a gaming desktop requires the soft glow of RGB lighting and the clatter of mechanical keys. Extra buttons for your macros and music should of course not be missing.
The best gaming keyboard from 100 euros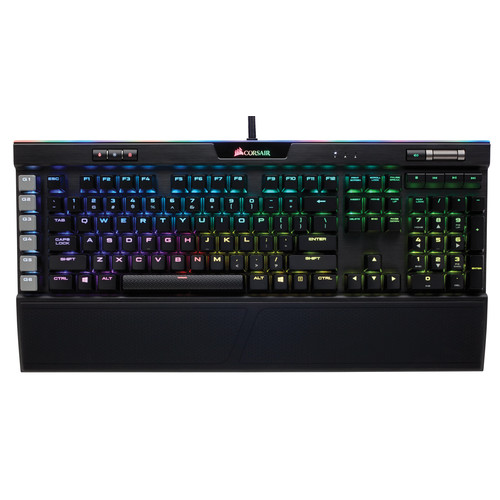 Wired
16.8-million-color-lighting
Cherry MX Speed switches
You won't find a more complete gaming keyboard than the Corsair K95 RGB Platinum. Cherry MX Speed switches give your reflexes an extra advantage, because they are about 40% more sensitive than the standard red switches. The lighting can be adjusted completely for each key and works well on the brushed aluminum baseplate. The macro buttons are fully programmable and thanks to the volume wheel you have precise control over your music or games.
Gaming Headset
The time of 8-bit tunes is far behind us, because nowadays the gaming headsets are all about the details: where do your opponents come from? Do my teammates hear that I am roaring orders? A good gaming headset is therefore important if you take gaming, and especially online gaming, somewhat seriously.
The best gaming headset from 120 euros
PC (7.1), PS4 (stereo), Xbox One (stereo)
Virtual 7.1 surround sound
Wireless
169,-
temporarily sold out
The Logitech G933 Artemis Spectrum Wireless has everything you need in a headset as a seasoned gamer. The earcups are soft and completely isolate you from the outside world, so that you are completely absorbed in the 7.1 surround sound in the latest games. The microphone quality is clear and users who have preceded you find the sound quality excellent.
Complete your battlestation
If you follow this setup to the letter, there is a beast of a battlestation in the room. However, there are still a few small details that make your battlestation your own. You can read how to complete your gaming room with RGB lighting, sleek mouse pads and streaming and enterainment accessories.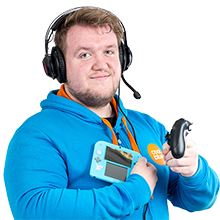 Article by:
Bas Teunissen
Game specialist