How do I choose a children's toothbrush?
Alright, children may never be big fans of brushing their teeth, but you'll at least make it a lot more fun with a children's toothbrush. Especially if you use a children's toothbrush combined with an app on your tablet or smartphone. How do you choose the best one for your child? I'll help you.
1. Choose a brushing technique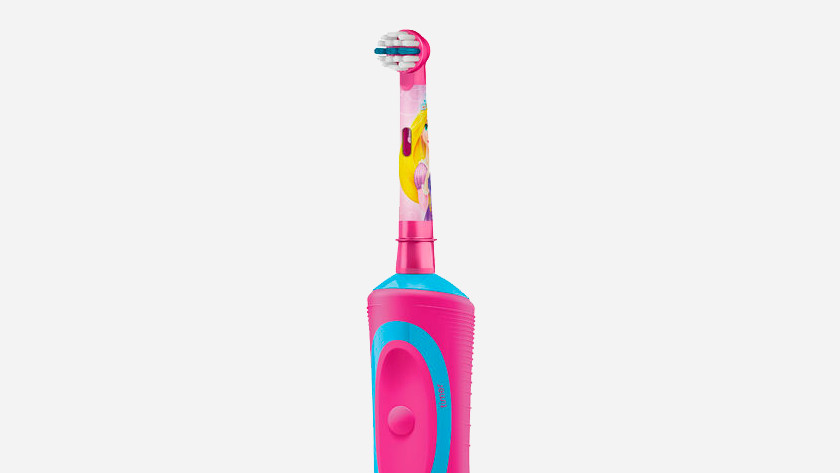 Rotating children's toothbrushes
Rotating children's toothbrushes feature a round brush head that rotates at high speed. Not quite as fast as adult toothbrushes, but fast enough to remove more plaque than a child could with a manual toothbrush. Rotating children's toothbrushes feature 1 fixed rotational speed.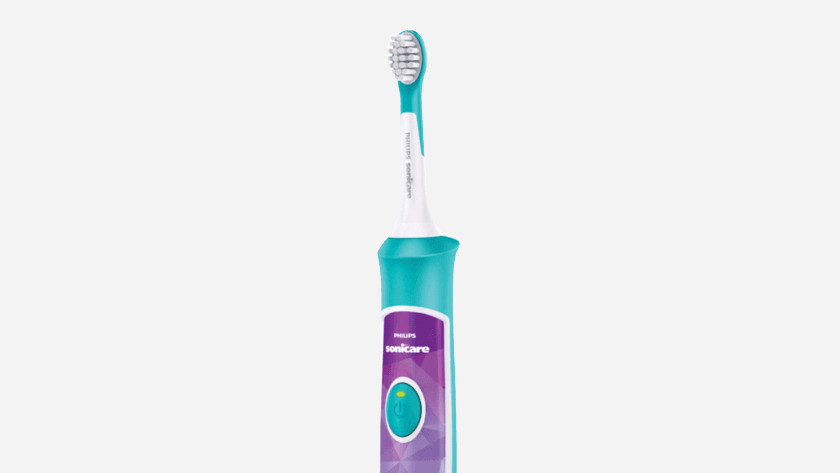 Sonic children's toothbrushes
You can immediately recognize sonic children's toothbrushes by their rectangular brush head. It features bristles that vibrate at high speed. Because of its shape, a sonic toothbrush can be used the same was as a manual toothbrush.
2. Decide whether you want your children to get used to brushing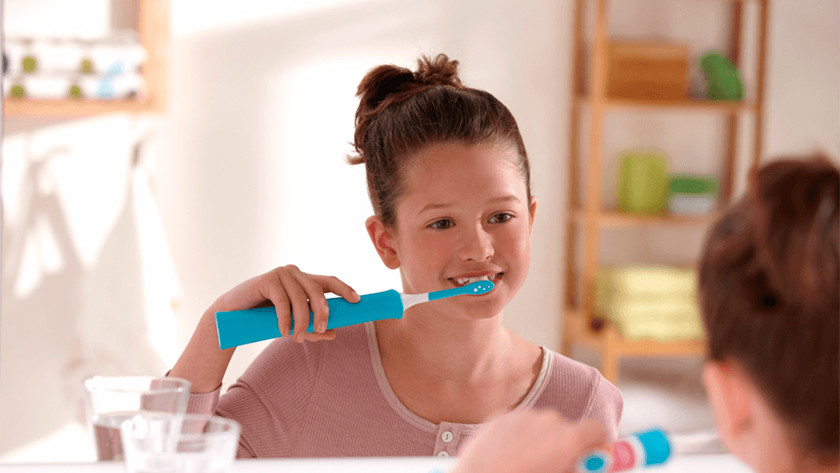 Electric toothbrushes can feel rather intense, especially if your children aren't used to it. Sonic children's toothbrushes feature a useful function that allows children to get used to the sonic technology. Thanks to an introductory program, the toothbrush will increase a low intensity slowly, so children can get used to the high vibration speed of the bristles.
3. Which app do you want to use?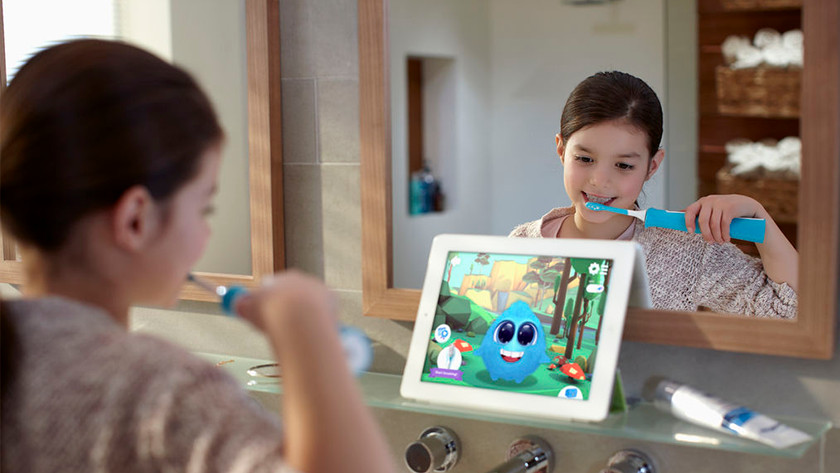 All children's toothbrushes in our assortment can be used in combination with a smartphone app. This app helps children to brush the right way and to brush for the recommended 2 minutes. That way, children can brush their teeth in a fun way and learn that it's important to brush their teeth twice a day.
In case of sonic toothbrushes, children are helped by Sparky. In case of rotating toothbrushes, Disney characters take care of this, like Mickey Mouse and Elsa from Frozen.
4. Choose a design that suits the children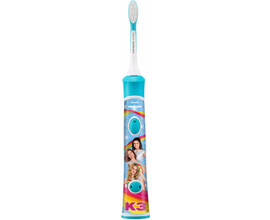 Children's toothbrush
2 cleaning modes Increasing intensity
K3 version
59,99
no longer available
In order to turn brushing teeth into a habit, it's important to make the child feel like they really have their own toothbrush.
Whether your child loves K3 or is a huge Star Wars fan, there's a toothbrush to match the favorite style of every child.
If you go for a sonic children's toothbrush, you can change the style continuously using replaceable stickers.