What type of wall mount should I choose?
You want to hang a television on the wall, but you don't know what type of TV mount you should choose. Do you want a fixed, tiltable or pivotable design? With this article, I'll help you to make the best choice.
Fixed: tight against the wall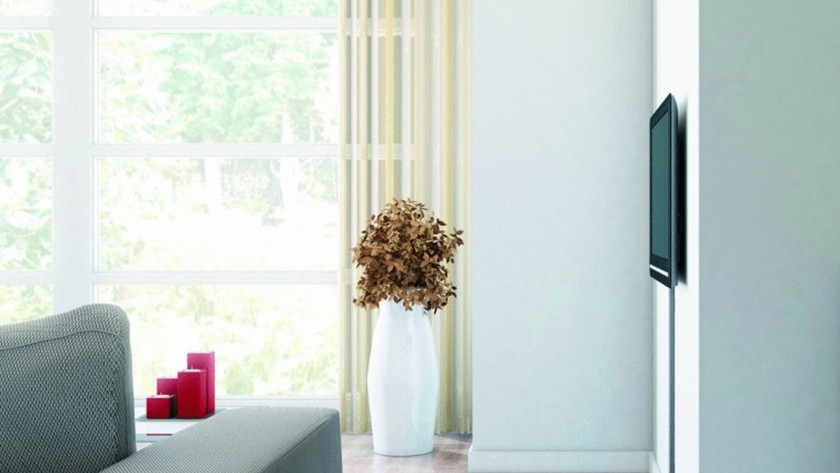 A fixed wall mount has a simple and sleek design. With this mount, you can hang a television tightly against the wall. With most fixed wall mounts, you only have 1 to 3 centimeters of space between the TV and the wall. The disadvantage is that you can't move the TV after assembly. Only go for a fixed wall mount if the TV is exactly in front of your viewing position.
Tiltable: high on the wall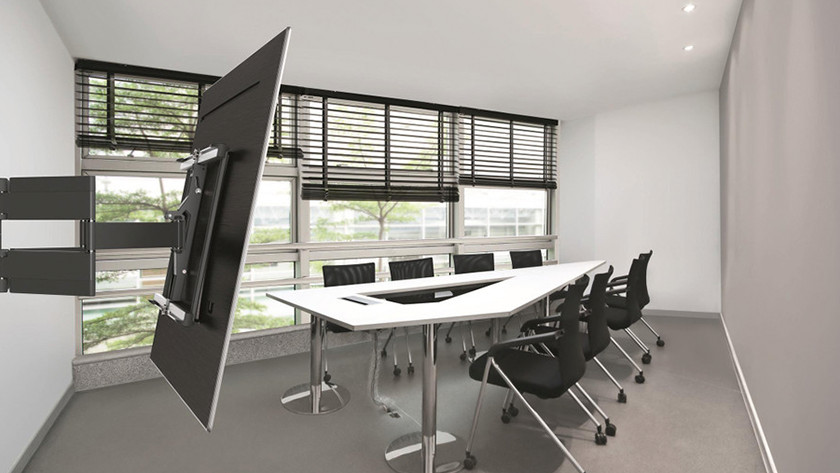 If you mount the television in a high place, the screen will be less visible. You can solve this with a tiltable wall mount, which you can use to tilt a TV a maximum of 15 degrees downwards. With some wall mounts, you can also tilt a television upwards. It's easier to access the connectors at the bottom of the device.
Pivotable: different viewing positions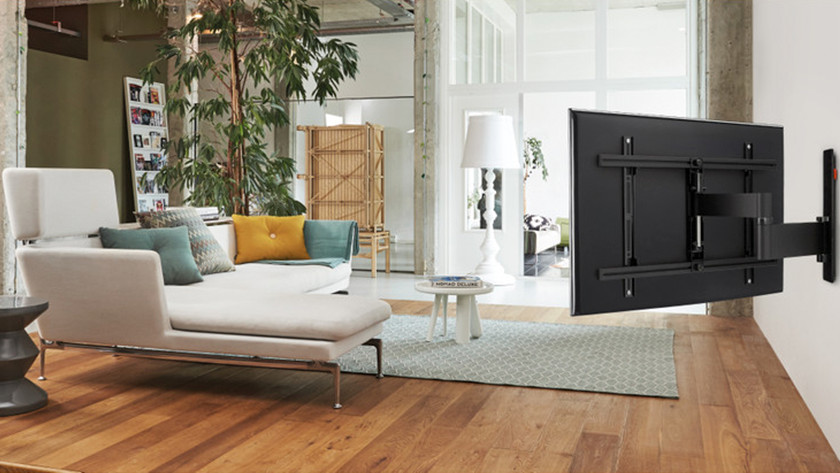 With this mount, you can turn a television to the left or right. This is useful when you have 2 or more viewing positions, such as your couch and dining table. Most pivotable wall mounts have an adjustable arm that allows you to adjust the viewing distance. When 1 of your viewing positions is far from the TV, simply pull the device towards you.
Tiltable and pivotable: full flexibility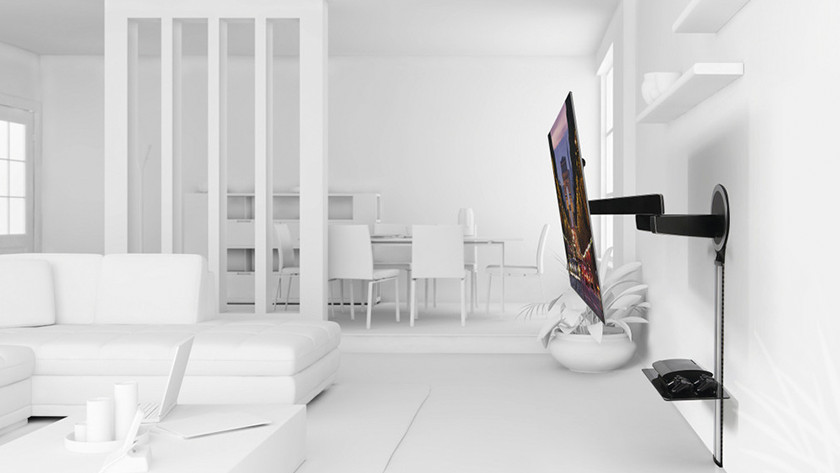 If you want to move a TV in all directions, go for a pivotable and tiltable wall mount. With this, you can always create the ideal viewing angle, wherever you are in the room. Keep in mind that you can't usually hang the TV tightly against the wall. This is because the pivot and tilt mechanisms of these mounts take up 5 to 10 centimeters of space.
Check the VESA size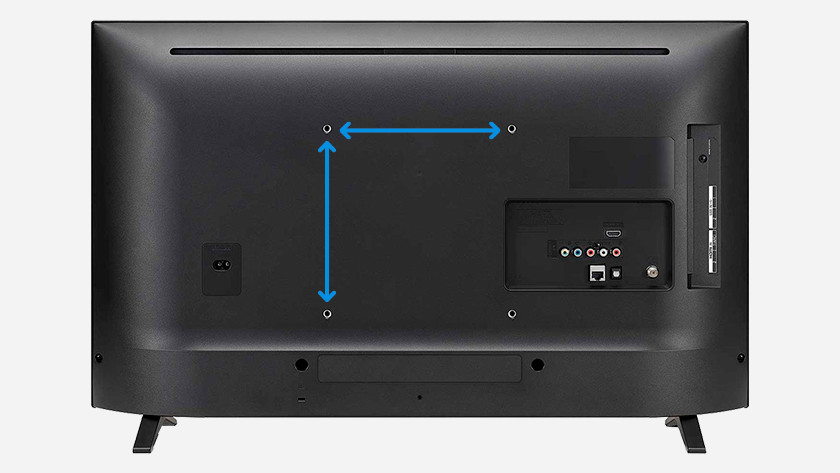 When choosing a wall bracket, you should pay attention not only to the suitable TV format and weight, but also to the VESA size. This size shows how many millimeters are between the attachment points. To ensure that the bracket fits on the TV, the VESA size of both products must be the same.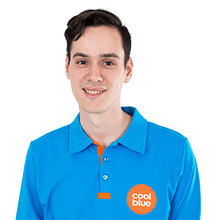 Article by:
Laurence
Television Expert.