Descale Nespresso
Descaling a Nespresso machine isn't difficult. To get the best quality coffee every time, we recommend that you descale your Nespresso machine twice a year. This way, you can prevent the machine from malfunctioning.
---
When do I descale my Nespresso?
Some Nespresso machines alert you that it's time to descale the machine by means of a lime light. Useful, since this means it's not necessary to keep track of this yourself. Do you have a Nespresso machine without a lime light? Make sure to descale your machine once every 6 months. This way, you make sure the machine keeps doing what it should and you extend the lifespan of your machine. Except for a glowing lime light, there are other ways in which your Nespresso machine shows you that it needs to be descaled. By descaling, you easily and quickly can solve a lot of common errors. When the following things occur, it's a good idea to start descaling.
The lime light is glowing.
The coffee is lukewarm.
The coffee comes out of the machine slowly.
The machine doesn't properly use the capsules.
How do I descale my Nespresso?
The exact steps you have to take to descale your Nespresso machine differs per model. Read the manual of your Nespresso machine to see how to descale your coffee machine. Keep in mind the following steps.
Step 1: Descaler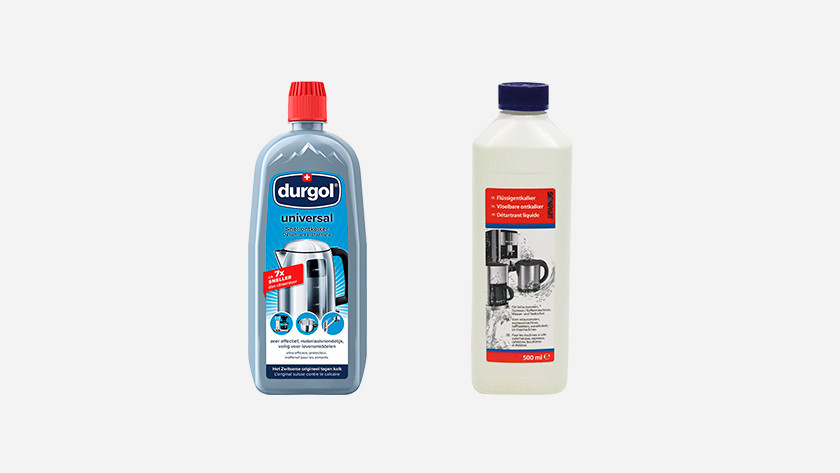 To descale, you need a descaler that's suitable for use in a Nespresso machine. Use a Nespresso descaler or a descaler that's the same as the brand of the machine. Use a bottle of Magimix descaler to descale your Magimix Nespresso. This way, you'll know for sure that this product is right for your machine. To descale a Delonghi, KitchenAid, or Krups Nespresso, it's also possible to use a universal descaler. The Scanpart and Durgol descaler are examples of such universal descalers.
Step 2: Descaling process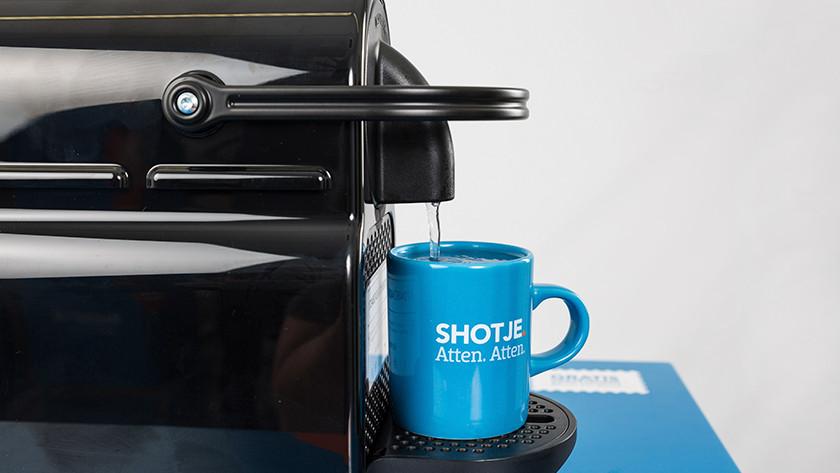 Before you get started, empty the water tank, the capsule container, and the drip tray. To collect the water with which you clean the machine, you can place a bowl beneath the coffee spout. Do you have a Nespresso machine with an integrated milk system? Place the bowl beneath this as well. The contents of the bowl should be at least 1 liter. Fill the water tank with one part descaler and one part tap water. Afterwards, activate the descaling program. How you do this differs per machine. Check this out in the manual of your machine.
Step 3: Rinsing process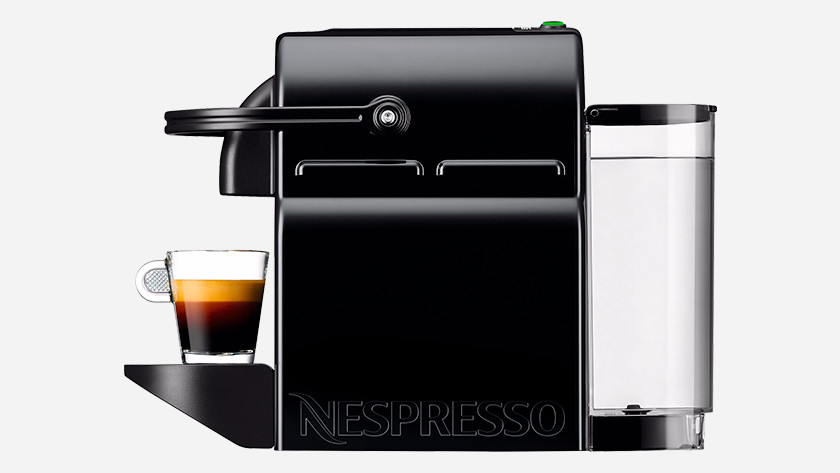 After you've descaled your machine, you have to rinse it with water once. To do this, fully fill the water tank with tap water. Place an empty container underneath the spout. How you activate the rinsing process differs per machine. After rinsing, the Nespresso machine is ready to be used again, so you can make delicious coffee again.