Advice on door locks
Buying a new door lock to replace your current lock isn't all that easy. Particularly if you're looking at smart locks. Do you know what type of lock you currently have? Which smart lock is suitable for it? Did you also think about how you would like to open the smart lock? On this page, we'll gladly help you make the best choice for your new (smart) door lock.
1. Lock type
You're buying a door lock to replace or upgrade your current lock. Before making your choice, it's important to know what kind of lock is on the door. We make a distinction between 3 types of door locks:
Euro cylinder lock
A cylinder lock consists of a cylinder and a casing. A cylinder lock is the most commonly used lock for houses.
Rim lock
A rim lock – or surface-mounted lock – is often used in apartments. A rim lock consists of a lock case, lock core, internal cylinder, and a puller.
Three-point lock
A three-point lock – also called a multi-point lock – locks the door at 3 different points: the top and bottom, and at the height of the door handle.
2. What types of smart locks are there?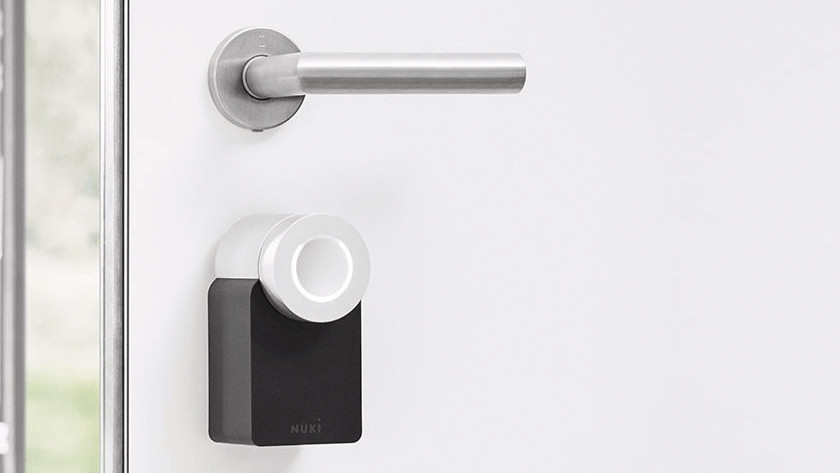 Can be mounted directly on lock
Place the new (smart) lock over your existing door lock. Mounting can be done quickly, and you won't have to do any demolition work. You place the smart lock on the inside of the door. You put your existing key on the indoor side of the lock. Next, you place the casing of the new lock over the key. That's all. Connect the casing to your phone via Bluetooth or WiFi and open the door via the app.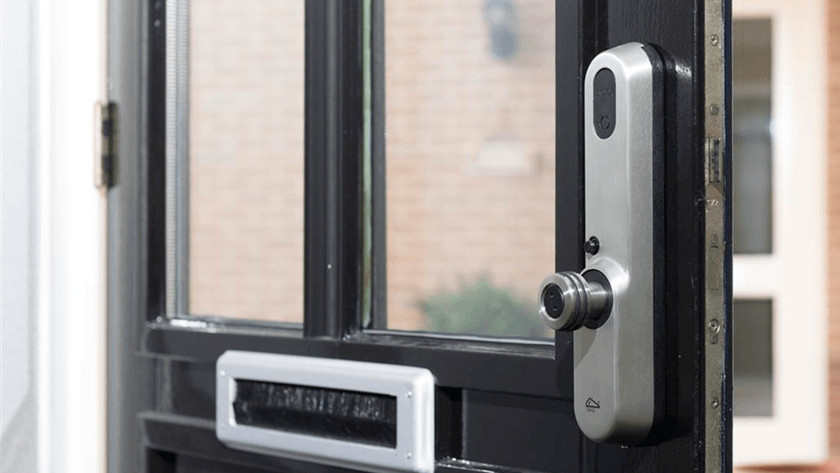 Replacing the cylinder
Replacing a cylinder requires a little more research. Before you make your new purchase, you have to check the cylinder size of your current door lock. It would be pretty handy if the size of your new cylinder matches the existing cylinder size of your current door lock to prevent extra demolition work. You can also operate this type of lock via the app on your smartphone after you've installed it.
3. How do I open the door?
There are different ways to open a smart lock. These include an app, remote, fingerprint scan, unique PIN code, and tag. Read on to find out which kind suits your needs best.
Smartphone app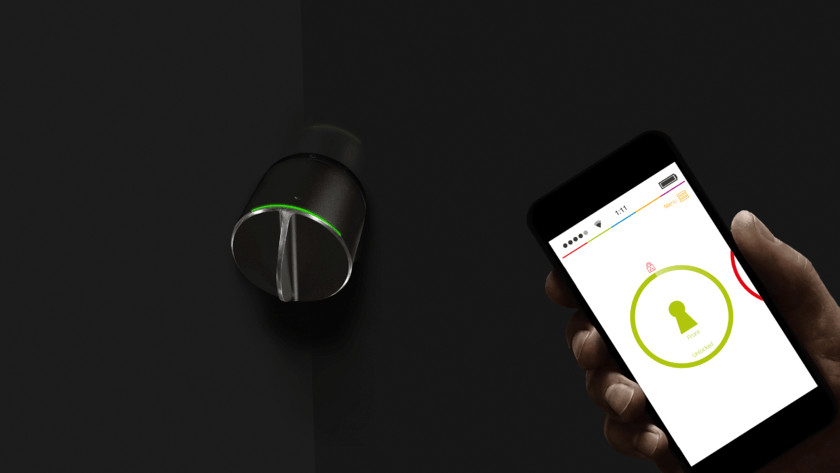 Install the door lock app on your smartphone and tablet. After installation, you can control the lock via Bluetooth and/or WiFi. If you want to control the lock via WiFi, you'll need a linkable bridge. Those aren't universal, so check carefully which bridge is compatible with which brand. The advantage of a WiFi lock is that you can open it from wherever you are. The distance via Bluetooth is far more limited and you'll have to be within range of the Bluetooth connection in order to open the lock.
Remote control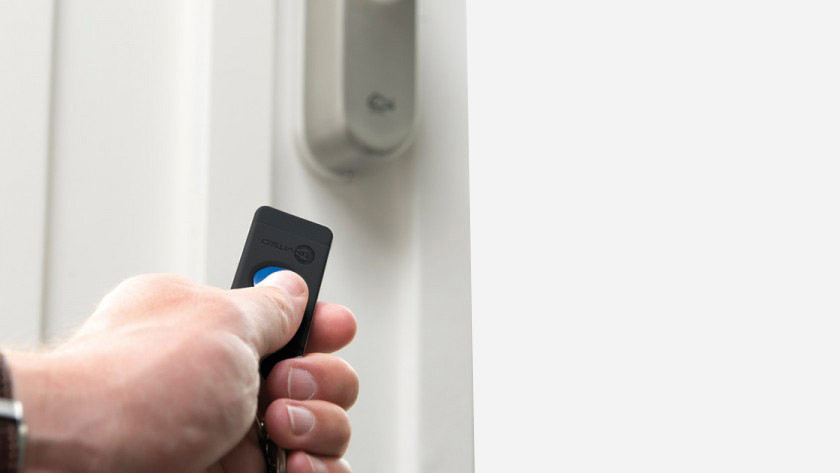 A smart door lock with a remote can be opened with 1 press of a button. It works like unlocking and locking a car. A remote's signal range to open a door remotely isn't very big.
You mount a smart lock on the inside of the door, meaning you still lock and unlock the door with your usual key. This isn't the case for all smart door locks though, and there are a number of expansion options. That ensures that you'll always have access to your home, office, or guest quarters.
Fingerprint scan
Place your finger on the scanner and it'll identify your unique fingerprint and open the door. Ideal if the children are playing outside for instance.
PIN code
Mount a code panel next to the door and open the door with a personal PIN code.
Extra key
En extra key in the form of an RFID tag, smart card, or smart key. Hold the tag against the smart door lock and the door will open.
4. What will you use the lock for?
A smart door lock is handy for different usage situations. In order to give you a clear idea, we'll explain a number of situations to you.
Private
Mount a smart lock on your and control it remotely via the app or with the remote. You don't need separate keys any more and can just hold on to those heavy grocery bags and walk inside. Everyone with the app, remote, or a personal code has access to the house.
Do your children go to school and are you often away from home or at work? The app shows you exactly who was home at what time. This gives you a good overview and it might be comforting to know you're children are home when they're expected.
Caregivers
Want to know exactly when the nurse is at your mom's or grandma's front door? A smart door lock with WiFi lets you control remotely who can open the door and when. It's also possible to expand the smart lock with a code panel or fingerprint scan. Thanks to a smart lock and the extras, the caregiver won't need a key anymore. On top of that, your mom or grandmother will be spared that extra trip to the front door, plus the caregiver will be inside a lot quicker.
Airbnb
With a smart lock, you can give guests – who are renting your place via Airbnb for instance – access to your home within a certain period. Simply set a unique code for a period and only communicate it to your guests. After the set period, the code will become invalid and the guests will no longer have access to the location. Thanks to the smart lock, you won't need to physically be at the location to hand over the key.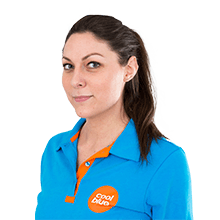 Article by: