Advice on high-pressure cleaners
Try cleaning your patio furniture or sidewalk tiles with your garden hose and a brush. You can do it, of course, but it'll take a long time. With a high-pressure cleaner, you'll get that job done a lot faster. Here, we discuss the most important properties of high-pressure cleaners, helping you find the right high-pressure cleaner for your jobs.
1. What will you clean and how often?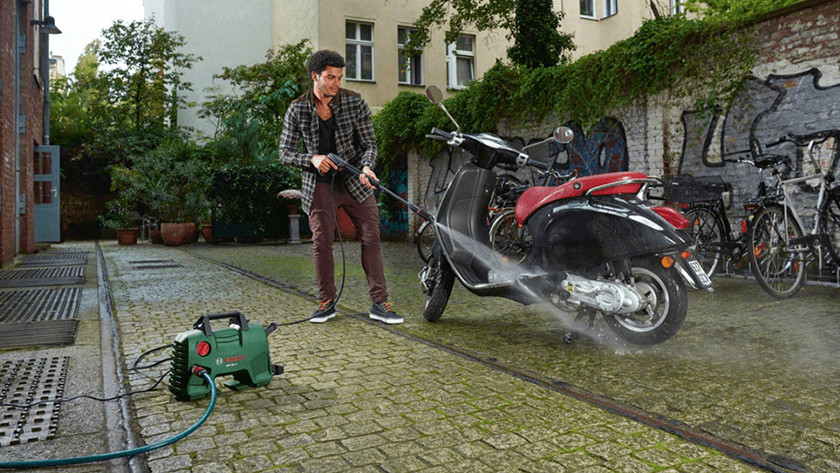 You can clean anything using any high-pressure cleaner. Even the simplest model will allow you to spray clean a milk barn or a tractor. That doesn't mean that's the most practical solution, though. Based on their water pressure, water yield, and cleaning capacity, high-pressure cleaners are divided into categories. A light high-pressure cleaner is suitable for irregularly cleaning your garden furniture, garden tools, and bike. You'll take a medium high-pressure cleaner out of your shed regularly to clean your medium-sized patio, vehicle, fence, or facade. If you plan to frequently carry out big cleaning jobs, such as cleaning larger (agricultural) vehicles, pools, and large patios, heavy high-pressure cleaners are very welcome.
2. What propulsion do you want?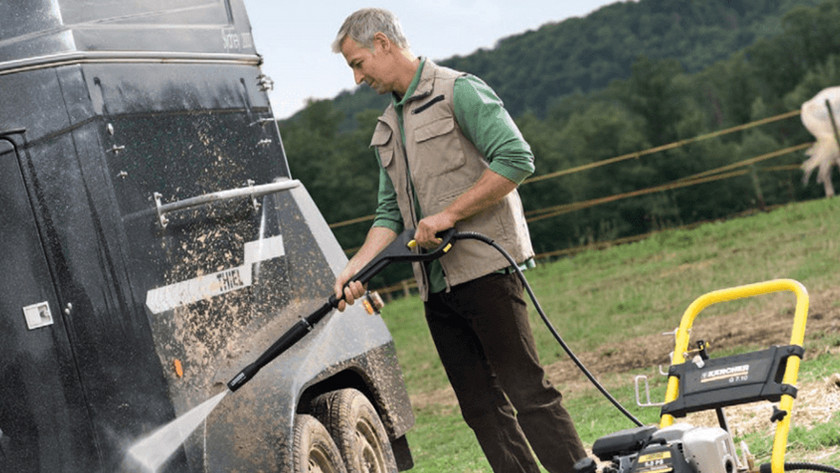 Are you going for an electric high-pressure cleaner or a gasoline one? In places without a power supply, gasoline is your better bet. You'll have more flexibility, since you won't be bound to the exact place where your power input is. Regardless, you're always dealing with an input point for the water. Most high-pressure cleaners by far work via an electrical input for the regular voltage of 230 volts. It's mostly the professional high-pressure cleaners that occasionally work on a 400-volt power current. That means these can't simply be connected to your AC power. They require special power current connectors and input points.
3. Which accessories are suitable for my job?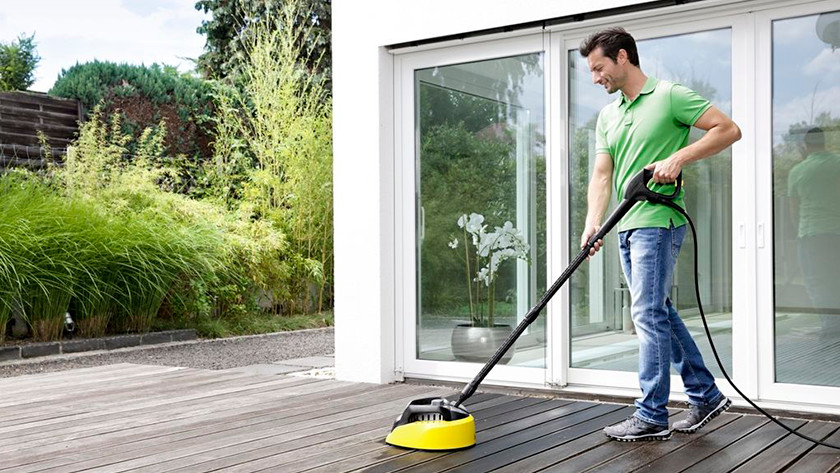 It's always useful to have the right accessories for a job handy. For example, you can clean a patio without a patio cleaner just fine, but it'll go a lot less quickly and not exactly without splashing. If a rotary nozzle is included, you'll get a concentrated jet of water that will easily spray dirt off of your surface. If you're going to wash your car, use a washing brush, since this not only allows you to clean it more thoroughly, but without scratches as well. For unclogging your sewers or rain pipe, use a drain and tube cleaner. Other accessories and spare parts can be found at our high-pressure cleaner accessory overview page.
4. Want a high-pressure cleaner for professional use?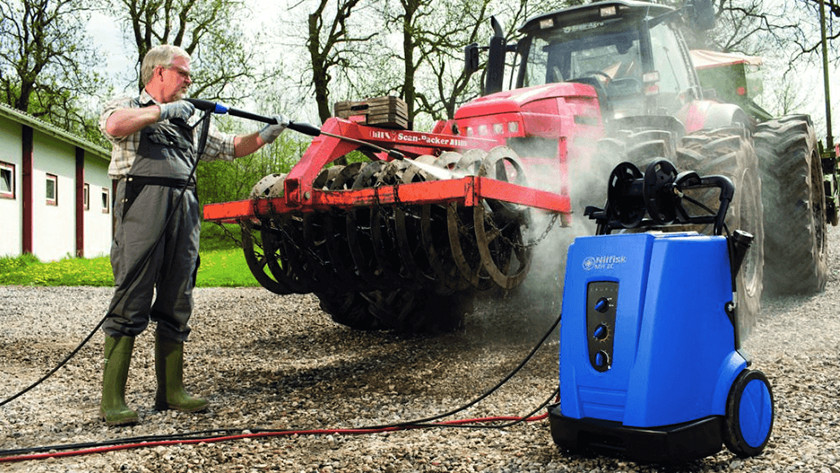 Do you take your high-pressure cleaner out of your shed a couple of times a year, monthly or daily? You'd expect a professional high-pressure cleaner to be charged with frequent work daily and to handle heavy pollution. These high-pressure cleaners are also built in such a way that you or the mechanic can carry out repairs easily without having to take the whole machine apart. That means the professional aspect is mostly found in the material used, the possibility for having repairs done or doing them yourself, and the duration of use. If you want to tackle pollution using hot water or even steam, as in industrial use, hot water high-pressure cleaners are a welcome help.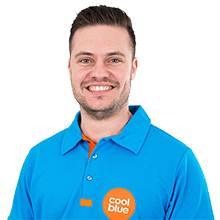 Article by:
James
Garden Tools Expert.