Advice on sports earbuds
Looking for sports earbuds, but not sure where to start? On this page, you'll read what you should pay attention to when purchasing sports earbuds. Think of the various types of earbuds, the wearing method, the cables, and the functionalities.
Sports earbuds fit firmly in your ear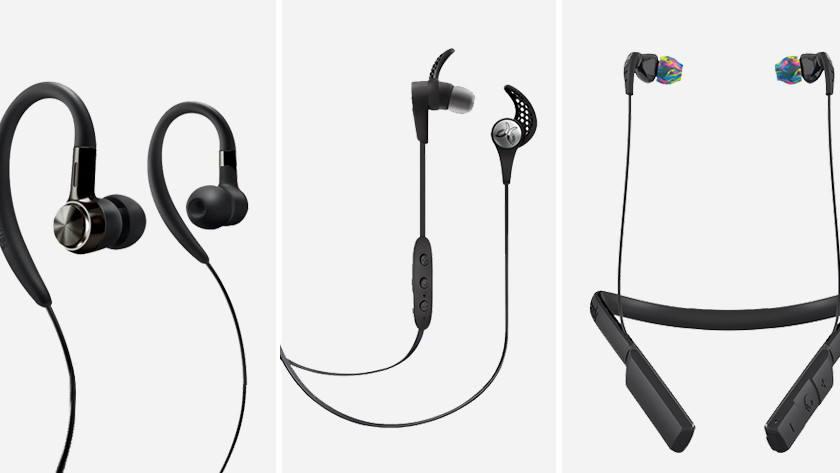 One condition for earbuds that you want to use to listen to music while doing sports is that they don't fall out every two seconds. Sports earbuds are often equipped with special fastening techniques: ear hooks, ear clips, and neck bands. While you put an ear hook around your auricle, you clench an ear clip in your auricle. A neck band ensures that you don't feel like the earbuds can fall out of your ears any time. You can focus on your training knowing that the earbuds won't fall out.
Sweat- and weather-resistant or completely waterproof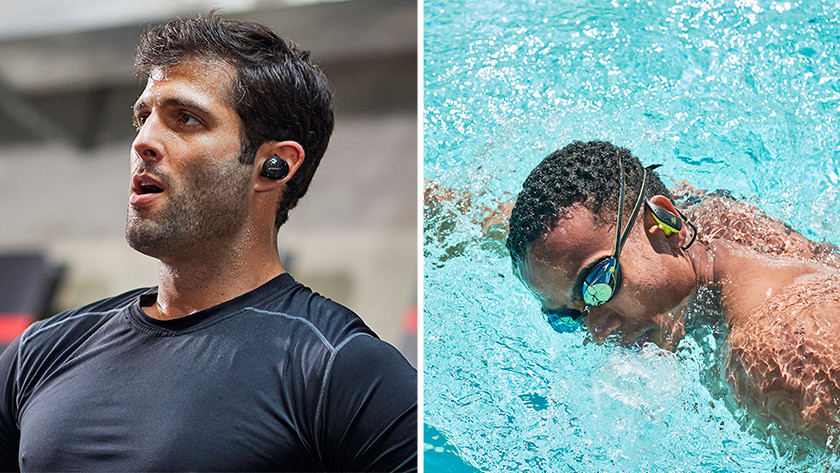 When you commit yourself to your training, you're going to sweat. That's why splash proof earbuds are available. A splash proof design allows you to lift the heaviest weights of the gym without having to worry. The sweat that trickles down your face won't damage the splash proof earbuds. You won't have to worry about your earbuds breaking down when you're running in the rain either. Are you looking for fully waterproof earbuds that you can use to swim? These exist as well.
Freedom of movement: no cord along your body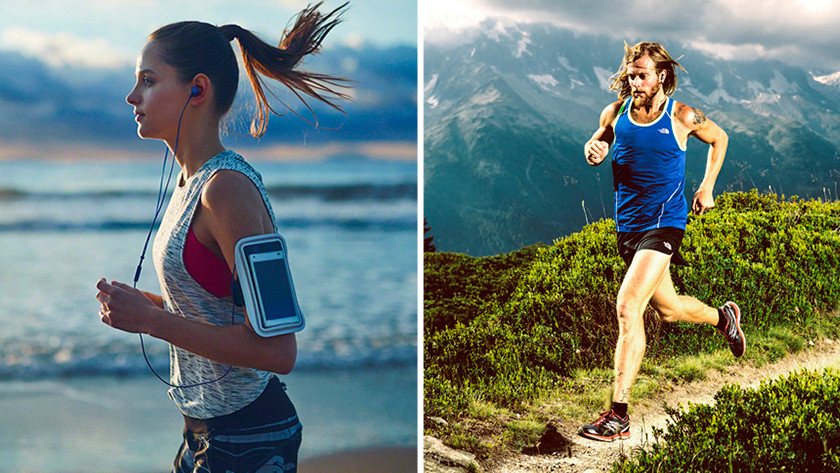 You can move freely with wireless sports earbuds. You won't be bothered by a cable or worry about accidentally removing the earbuds from your ears with a wrong move. You can use Bluetooth to connect wireless earbuds to your smartphone. This way, you can stream music from your smartphone. There are also earbuds available that have an integrated MP3 player. This means you can leave your smartphone at home, which will make you feel light as a feather when you're training. If you'd rather not stream music at all, take a look at the wired sports earbuds.
Easy controls of your music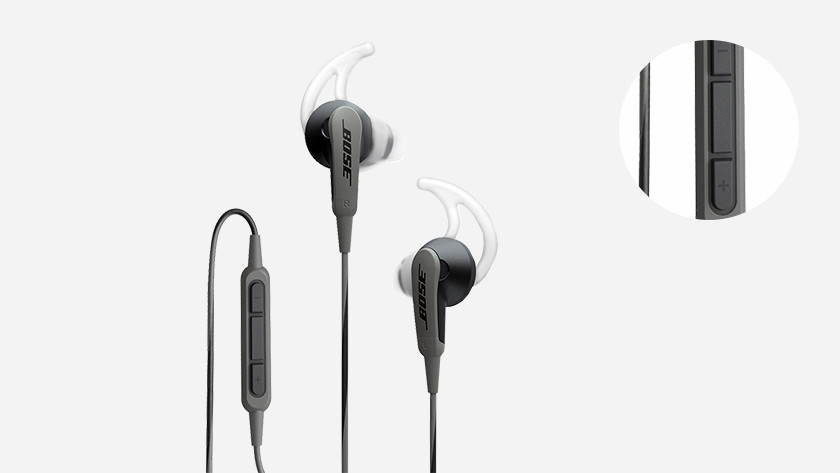 You have to store your smartphone somewhere when you're wirelessly streaming music from your smartphone. Many people opt to store their smartphone in a sports bracelet. But what if you're looking for that one perfect song that you love during a work out? Many sports earbuds have controls in the cable. This way, you can search your favorite song without having to touch your smartphone. You can also easily adjust the volume or answer an incoming phone call.
Use handy sports apps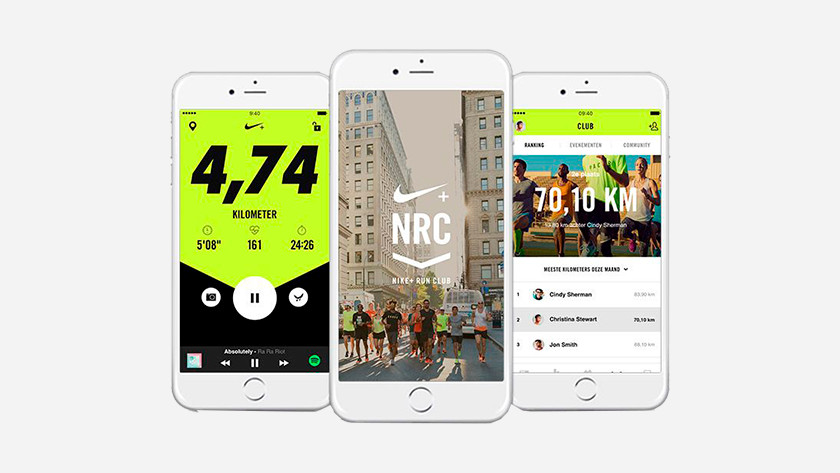 You can only make progress when you push yourself to the edge and challenge yourself. Put on your most energetic music to give that final bit of energy. Use the Nike Running Club app to play a so-called power track with 1 push of a button. Use your favorite song to push yourself over the edge and forget your pain. For a couple of minutes. The day after, your sore muscles remind you of your killer workout the day before. Good, that's why you push yourself.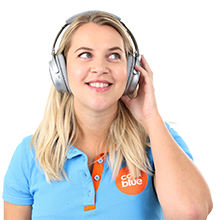 Article by:
Lisette
Audio specialist.