How do you choose a radial arm saw?
With a radial arm saw you cut wooden planks, beams or sheet metal exactly to size. An indispensable sawing machine so if you are going to make a deck, fence or furniture. But you also rarely buy laminate, window frames or plinths in the right size for your living room or frame. So get started with a suitable radial arm saw. But how do you know which type of trimming machine you need? Follow the steps below and you know exactly what to look out for at the best radial arm saw for your job.
---
Choosing a radial arm saw
Different tasks require different radial arm saws. Ask yourself a number of questions so that you choose the best radial arm saw for you.
What will you saw with the radial arm saw?
How do you handle large sawing jobs?
How often do you use the radial arm saw?
How much power do you need?
Which saw blade do you use?
What additional functions do you need?
1. What are you going to see with the radial arm saw?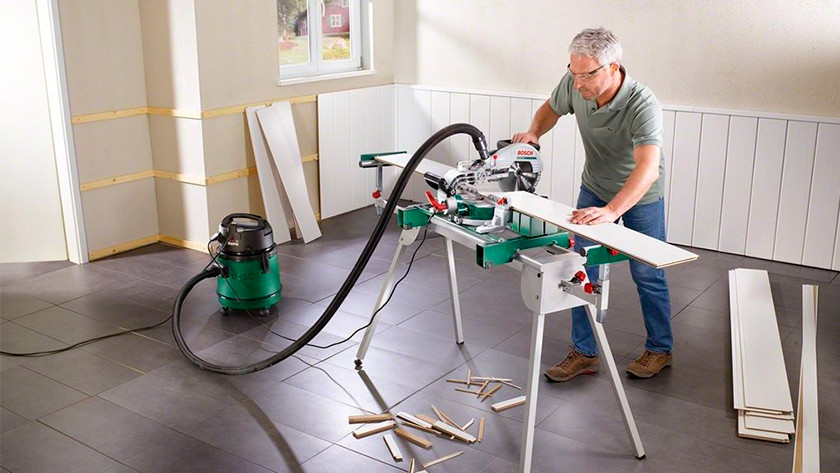 The trimming saw you need depends on the job you are going to do. You can simply cut through or cut a whole stack of wooden planks in width, but most sawing jobs go a bit further than that. For example, saw in miter or in double miter. A miter saw is not called a miter saw for a reason. This way of sawing is necessary, for example, to allow skirting or window frames to fit in a corner. Also take into account the maximum depth of cut of the trimming machine. Sawing laminate or sheet material requires a less wide range than cutting through thick wooden beams.
2. How do you handle large sawing jobs?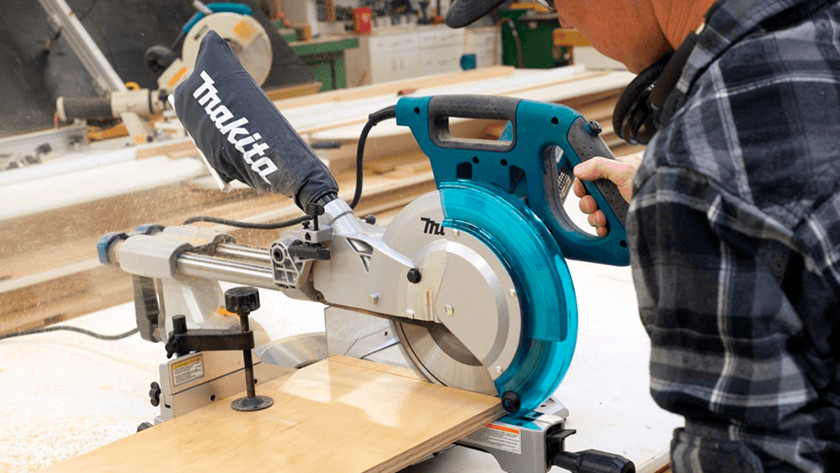 A pull function is indispensable if you plan to cut wide workpieces to size. You are talking about a radial radial arm saw. In the case of a trimming machine with pull function, do not just move the saw blade down, but also pull it from front to back. This gives you a larger cutting range, because you have the space to also place wide planks under the saw blade. In line with this, there are also trimming saws with the possibility of table widening. This option speaks for itself: you make the worktop larger, so that even larger workpieces remain stable during cutting.
3. How often do you use the radial arm saw?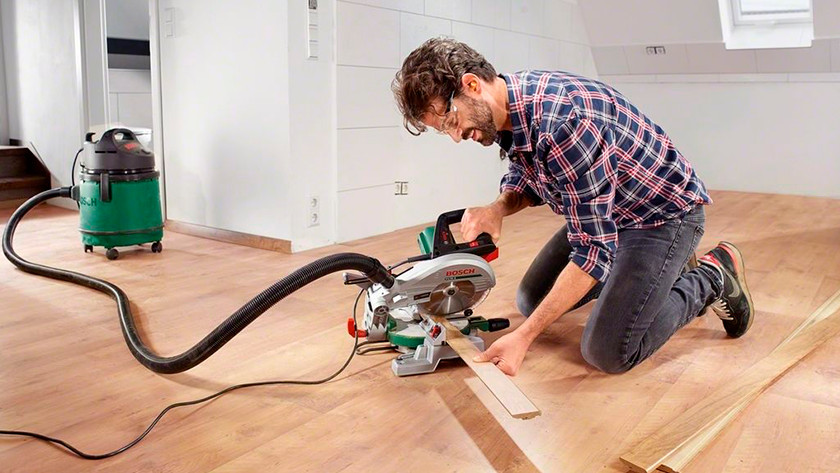 You have different expectations from a trimming machine that you only get out of the shed a few times a year for a sporadic sawing job than from a trimming saw that you use every day professionally. The distinction between the af-and-toe handyman, fanatic do-it-yourselfer and the professional helps you choose the best radial arm saw for you. Are you looking for a high-quality cut-off saw that is equipped with all conveniences and that does not compromise on accuracy and strength with regular intensive use? Or is an easy-to-use trimming saw, without bells and whistles, enough for the basic tasks that you plan to do? Answer these questions and you know in which segment you will find your ideal trimming machine.
4. How much power do you need?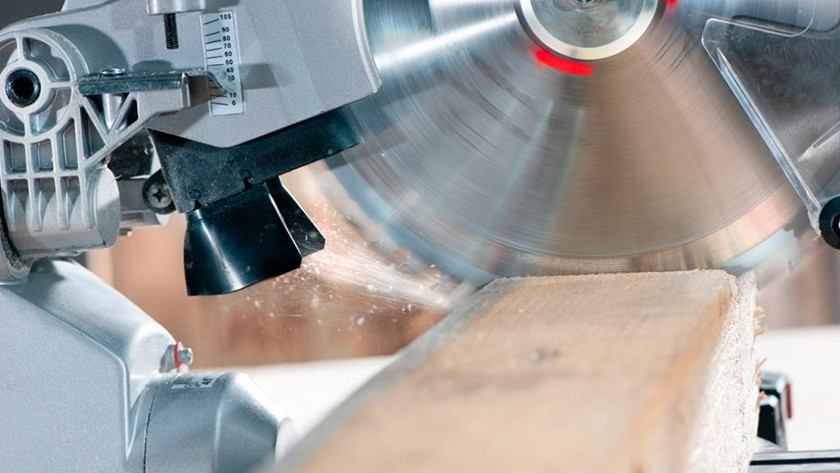 The specified power of a radial arm saw of course says something about the power of the engine, but you do not stare blindly at it. With a radial arm saw with a high power you do not automatically cut deeper than with a variant with a lower power. This is largely dependent on the size of the saw blade. A high wattage in combination with a high number of revolutions makes it easier for you with the radial arm saw to come through harder woods. In the professional segment, trimming chains are also available on battery, which gives you all the freedom to move around without having to use the power supply.
5. Which blade do you use?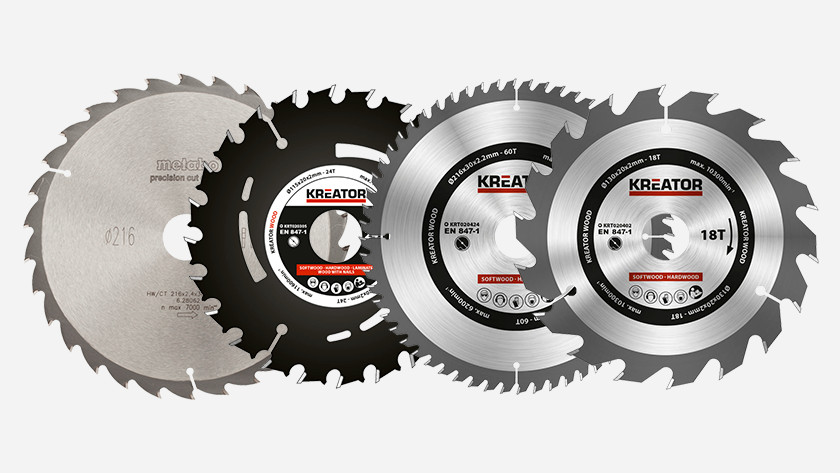 Choosing the right saw blade is at least as important as choosing the right trimming machine. A radial arm saw is suitable for a fixed size saw blade and you can not deviate from this. A smaller or larger saw blade simply does not fit. Logically you come with a large saw blade deeper into the material than with a small saw blade: you saw through a 305 millimeter saw blade thicker beams than with a 210 millimeter saw blade. In addition, saw blades differ in quality and the material you use them for. So you have special saw blades for wood, metal or plastic. The number of teeth on the saw blade also affects the cut. The more there are, the finer the finish.
6. What extra functions are there?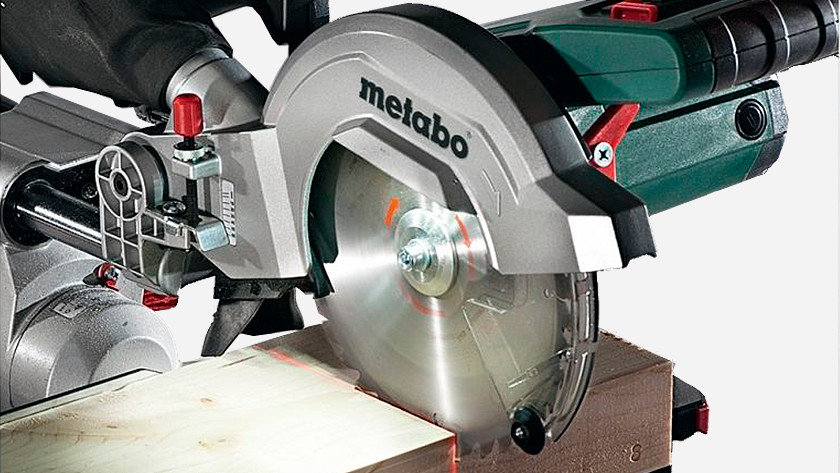 We are almost there, but a number of possibilities of a radial arm saw has remained unspoken. For example, some trimming saws are provided with a laser guide. The laser indicates the cutting line on the workpiece, so making straight-right saw cuts in exactly the right place is much easier. The use of a chassis also makes working with a radial arm saw easier. You then cut to a perfectly adjusted height, so that your back is saved during long-term jobs. Finally, some trimming saws have a possibility for dust extraction. By connecting a vacuum cleaner or attaching a dust bag (often supplied), you keep your workspace relatively clean and you limit the amount of waste to be cleaned to a minimum.
Did this help you?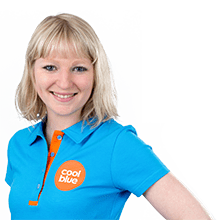 Article by: