Choose your TV size
The choice for the best TV format is much more difficult than it seems. Bigger isn't always better, for example. Especially when you sit close to the TV. If you play games, watch sports games, or if you want to be completely absorbed in a movie, a slightly larger image is recommended. Other than the viewing distance, you need to consider several other factors, such as the resolution and the television's purpose. On this page, I'll tell you which things you need to pay attention when choosing the ideal size.
---
Small
Small TVs have a screen size of 32 inches or smaller.
Medium sized
A medium-sized TV is a minimum of 40 inches and a maximum of 55 inches.
Large
Large TVs have a screen size of 58 inches or larger.
What is your viewing distance?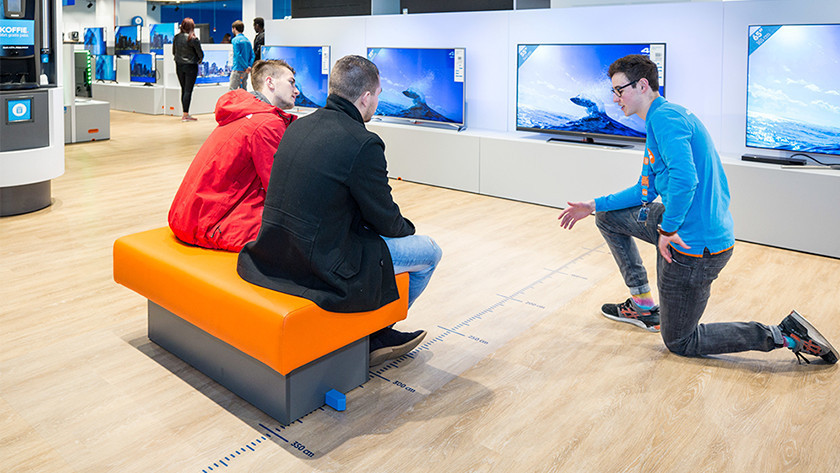 If you're sitting far away from a small screen, it can be hard to read the subtitles or see the little details. If you're sitting too close to a large screen, some details in the upper corners might escape you. Would you like to know which size best suits your viewing distance? Measure the distance between your viewing position and the current TV in centimeters and multiply this number by 0.2. The result of this calculation is the recommended size in inches. Naturally, this choice is also a personal preference. Feel free to choose a TV that is a bit larger than the result of the calculation.
How sharp should the image be?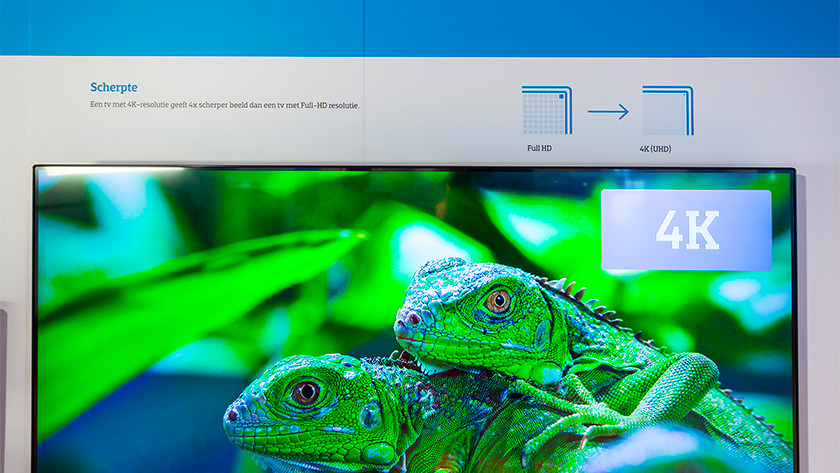 The resolution of a television determines out of how many pixels the image is made up of. The higher the resolution, the sharper the image. A 4K UHD resolution is 4 times as sharp as a Full HD resolution, for example. If you're looking for a small TV for in the kitchen, you won't see much of difference between both resolutions. When viewing a larger screen, the difference in detail is much more noticeable. That's why we advise a large TV if you plan on watching 4K content via YouTube, Netflix, or 4K Blu-rays. This way, you'll optimally utilize the TV's sharpness.
What do you use the TV for?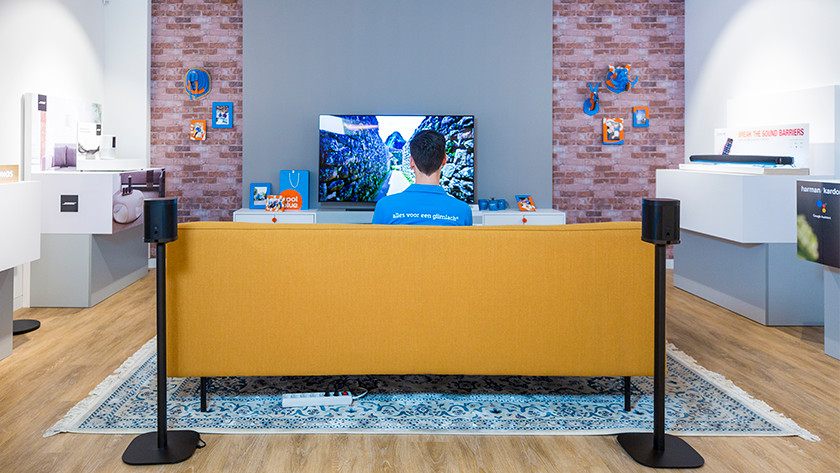 If you like watching movies, you want to be absorbed as much as possible in every detail of a movie. For that reason, it's important to sit in front of a large screen. A large TV is also recommended for gaming. An opponent who is at a distant distance can be seen more clearly. On a larger screen, the details of a sports match, such as soccer or rugby, are clearly visible. If you often watch TV programs such as the news or a talk show, it's less important to see every detail. Watching these shows on a large screen may be less pleasant, because they aren't broadcast in high resolution, the image is out of focus.
View the TV in your living room virtually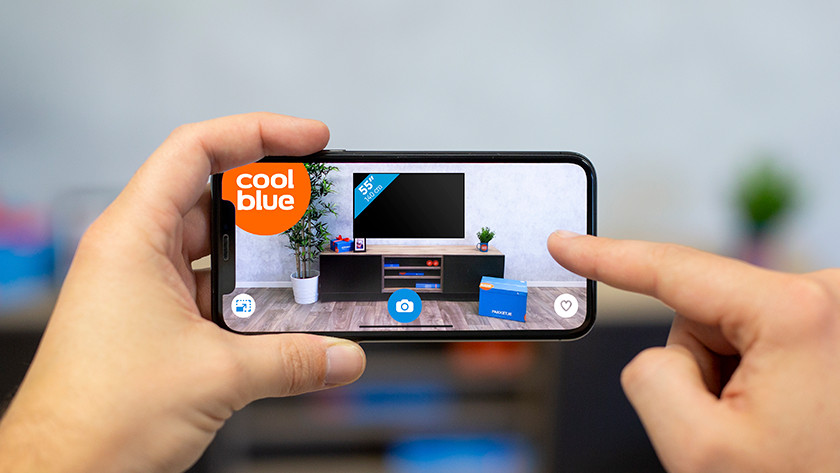 Want to know what the TV looks like in your room? Download the Coolblue app and open the augmented reality function. This way, you can view each screen size in your room virtually. It doesn't matter whether you want to place the TV on top of a cabinet or on the wall. This way, you'll know for sure that you're choosing the right size.
Where do you place the TV?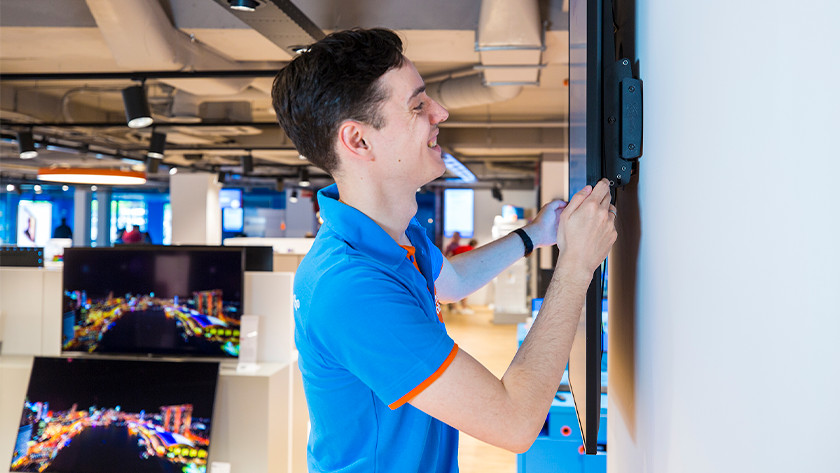 Do you want to place the TV inside of a cabinet? Make sure to check all of the TV's measurements, including the stand. In case of a wall mount, you need to pay attention to the placement on the wall. For the ideal viewing experience, you want the bottom of the TV screen to sit at eye level when you're viewing from the couch. Keep in mind that the TV shouldn't be so big that it sits against a cabinet or painting. While you're looking for the perfect TV, make sure to look for a suitable wall mount as well. This way you can immediately check whether the size of the wall mount is suitable for your wall.
Did this help you?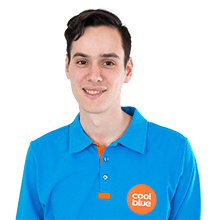 Article by:
Laurence
Television Expert.