Which Sonos devices can I connect to my TV?
Do you want to listen to the sound of your TV with a Sonos speaker? Keep in mind that not all speakers allow you to do this. A TV doesn't have wireless connection options for Sonos speakers. This means you need a device with an optical or analog input. On this page, you'll find an overview of products with these connectors.
---
In short
| | Suitable device | Required cable |
| --- | --- | --- |
| | Playbar or Playbase | Optical |
| | Play:5 or Five | 3.5mm |
| | Beam or Arc | HDMI |
| | Connect or Connect:Amp | RCA to 3.5mm |
Sonos Arc or Sonos Beam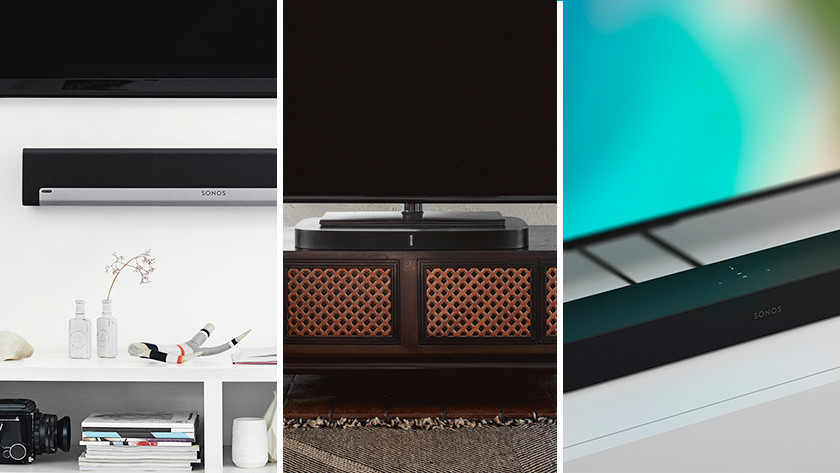 A soundbar improves the sound of your television. There are 2 Sonos soundbars currently on offer, the Arc and the Beam. The Sonos Arc has Dolby Atmos whereby the sound is reflected from the ceiling to your listening position. This means the sound is extra spacious and detailed. This soundbar is suitable for a larger TV and a large living room. The Beam is sufficient if you have a smaller room and a smaller TV. Connect the soundbar to the TV via an HDMI ARC cable and add rear speakers and a subwoofer if you want.
Sonos One, One SL, or Move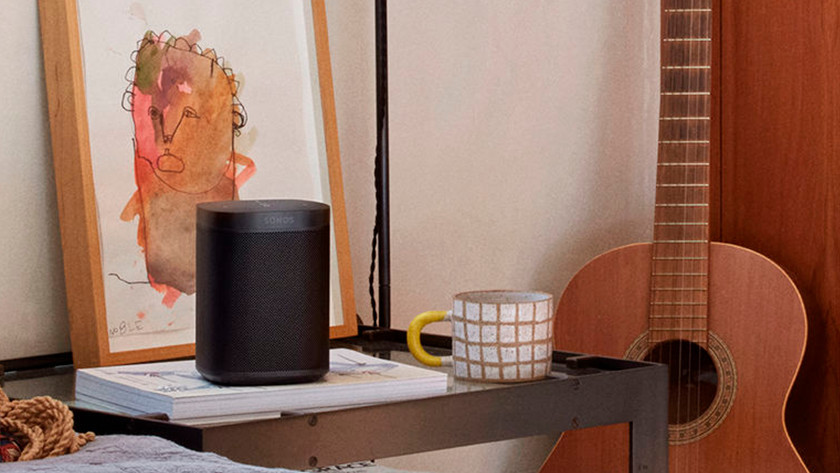 The smaller speakers in the Sonos range are the Sonos One, One SL, and the Move. You can't connect them directly to your television, but via your soundbar. You can do this wirelessly and via the Sonos App. For example, you can use the WiFi speakers as rear speakers with your television. Create a home cinema setup in this way.
Play:5 or Five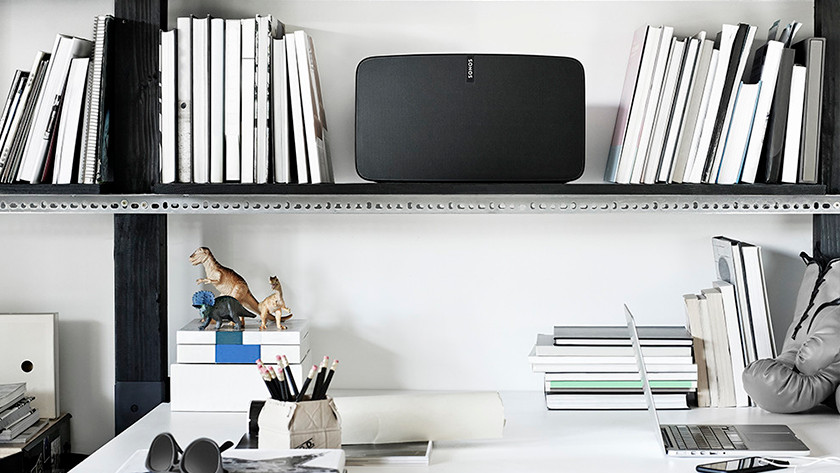 The Sonos Play:5 or Five has an analog connector. At the back of this speaker, you'll find a 3.5mm input. This means you can easily connect it to the headphone output of your television with a 3.5mm cable. Do check if your television has this connector, as this isn't the case with every TV.
Connect or Connect:Amp (for music only)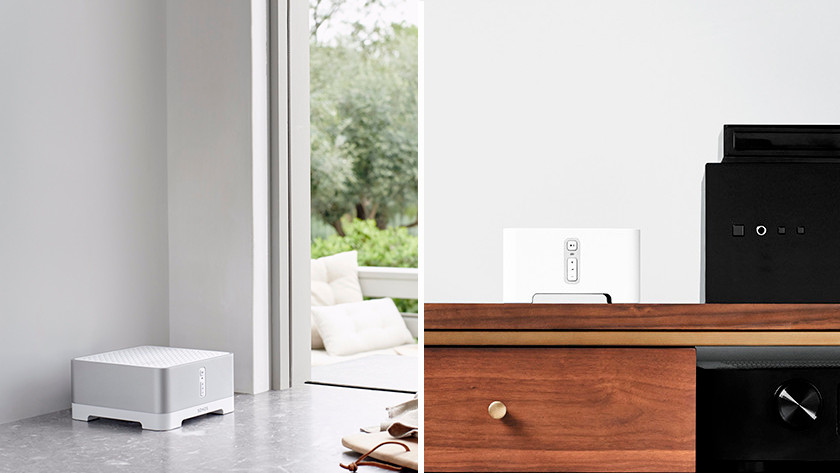 With this connection, there is some delay between the images and the sound. This isn't useful if you want to watch movies or series. That is why we only recommend this connection if you want to listen to music via the television. Connect the devices to the headphone jack of your TV with an RCA to 3.5mm cable. Next, connect them to your Sonos speakers via WiFi and you'll be able to listen to the TV sound wirelessly.
Did this help you?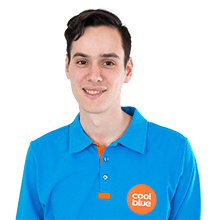 Article by: