Digisprong Store
You get a personalized Coolblue portal.
Select the assortment yourself.
Ordered today before 23:59, study again tomorrow
Digisprong Store
Count on it.
You get a personalized Coolblue portal.
Select the assortment yourself.
Ordered today before 23:59, study again tomorrow
Digisprong at Coolblue
By making the Digisprong program available, Flanders is investing heavily in education. Through Coolblue's Digisprong Store, every educational institution can let pupils or students choose a laptop or tablet themselves. Coolblue takes care of the complete distribution and complaint handling per device.
---
What is a Digisprong Store?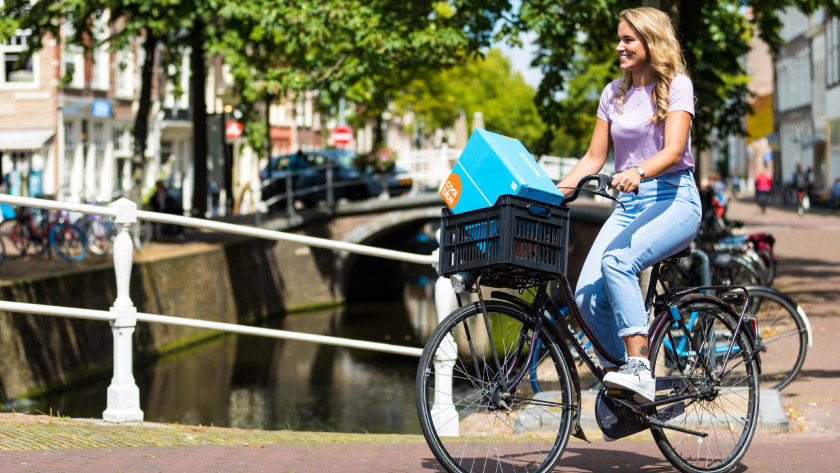 With a Coolblue Digisprong Store, pupils or students can easily purchase a new laptop with their Digisprong credit. The educational institution itself determines the range, access and duration. A Digisprong Store at Coolblue can be realized within two weeks.
What are the advantages?
All products are in stock and delivered for free the next day.
Coolblue provides a protected and personalized portal in the house style of your educational institution.
You can choose from our large assortment.
Let your students easily choose their new laptop themselves.
Our Customer Service is available for your students every day until 23:59.
You'll think it's a shame that you can't show your Digisprong Store to the rest of the world.
Select the assortment yourself.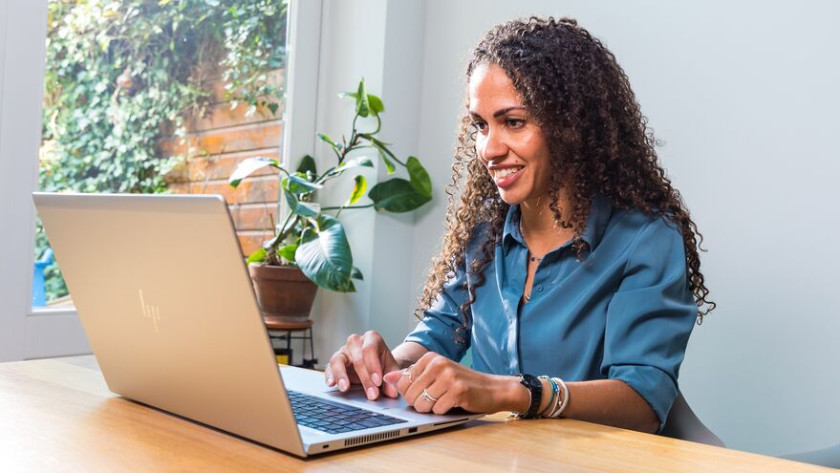 Laptops
Do you want to provide a laptop? We have a wide range of laptops and notebooks from Acer, HP, Microsoft, and more in stock. Our account managers can help choose the processor, RAM, storage capacity, and inch size that suits your educational institution best.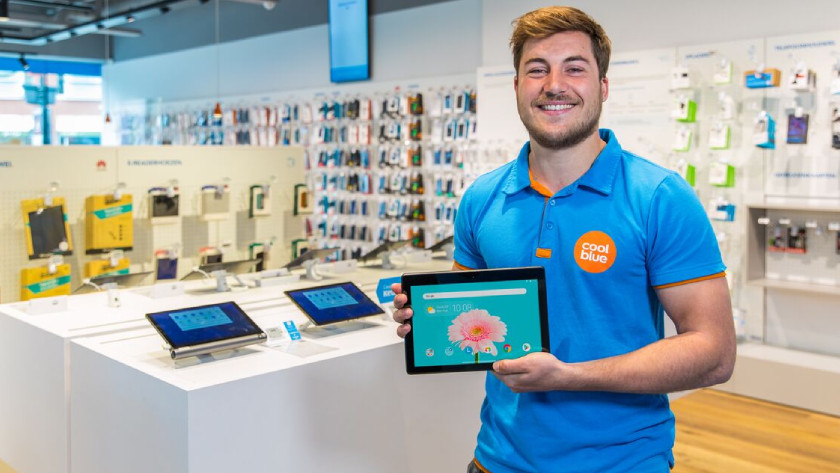 Tablets
Tablets are available in all kinds of variants. It doesn't matter whether you're looking for a safe children's tablet or a powerhouse for all school work. In our wide tablet range, you'll find the tablet that fits well with the ICT policy.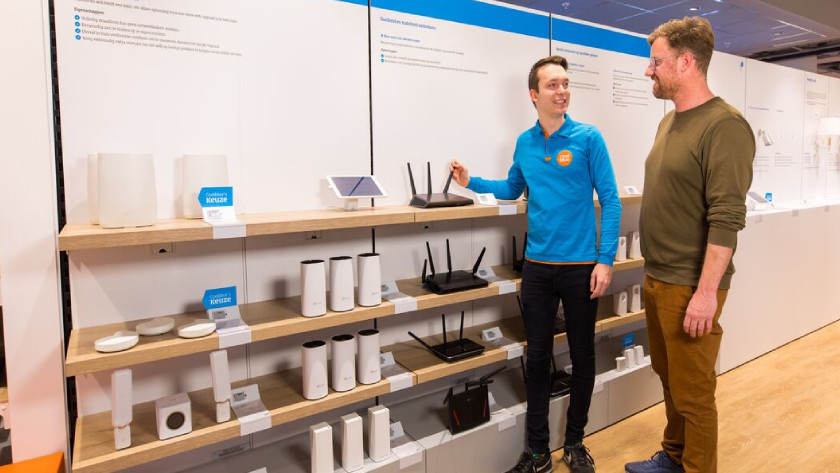 Accessories
We can help with all the accessories you need to make the hardware work together within your educational institution. Think of routers, monitors, keyboards and mouse sets, and converters.
How does the request process work?
You can start your own Digisprong Store at Coolblue within two weeks. Your educational institution can get started in three simple steps.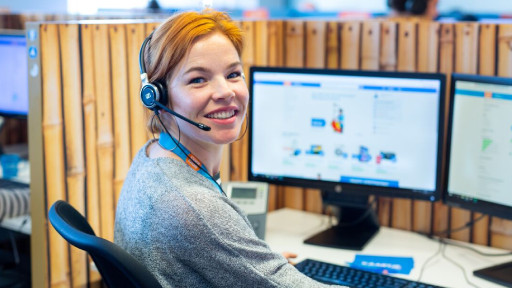 Discuss your wishes.
Choose from devices by Apple, HP, or Lenovo, for example.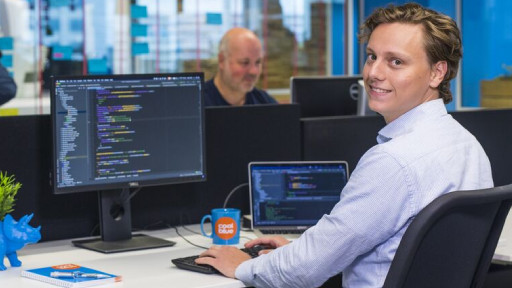 We build your Digisprong Store
Including videos, blogs, or your own photos from your school.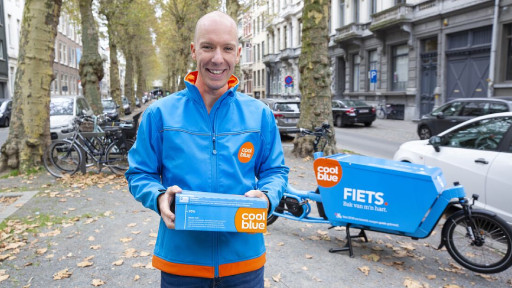 Start the rollout
Ordered today, delivered tomorrow.
Frequently asked questions
The Digisprong program has already started. The funds will be available before the end of the 2020-2021 school year. You can decide how you buy the laptops. Coolblue can help you with purchase and leasing.
Each autonomous educational institution is free to choose the hardware and services of its choice. The laptops must support normal use as specified in the tender rules. Coolblue recommends looking at the brand that meets all current needs. Do you want advice? Contact us for the possibilities.
The Digisprong Store is free of charge for all educational institutions. The portal is fully personalized within five working days.
A Digisprong Store is live for at least 3 months and up to 5 years. Discuss your preference with your contact person.
Our account managers know everything about the Digisprong program, look at your wishes and help you determine your assortment. We'll then ensure a fast delivery. Ordered today, study better tomorrow.
Other Company Stores from Coolblue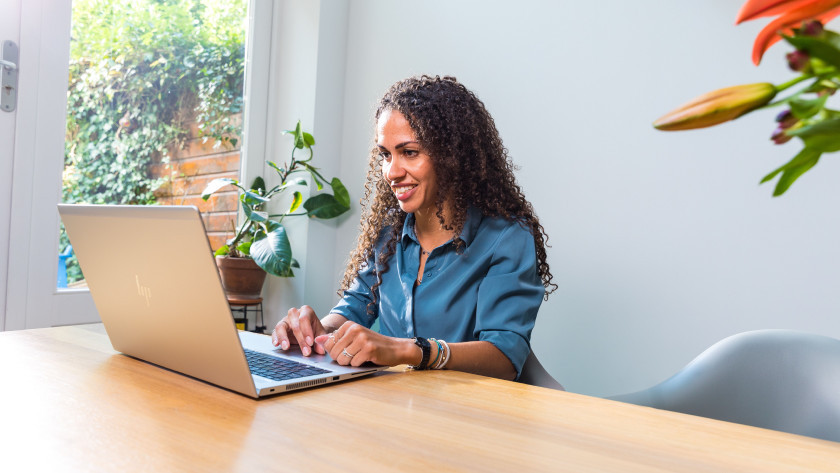 Choose Your Own Device
With Choose Your Own Device (CYOD), you can offer your employees the opportunity to choose which laptop, phone, or tablet they want to work with.
You select the assortment, we take care of the rest. Did your employee order their product? It'll be delivered tomorrow for free.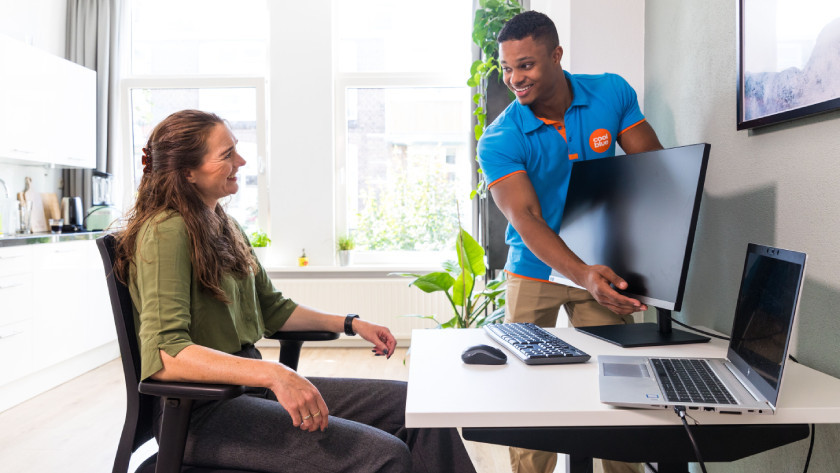 Provide a home office
With the Home Office Store, providing an ergonomic home office is easier than ever. You get your own portal and select the assortment.
Ordered today, delivered to your employee for free tomorrow.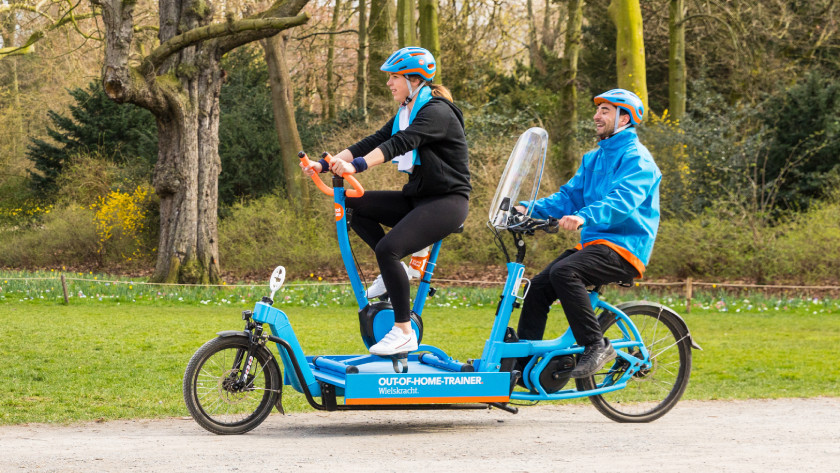 Vital employees
As an employer, you're responsible for the well-being of your employees. Healthy employees are more productive, happier, and they feel more involved.
With the Vitality Store, employees can choose from our large sports assortment.
More information about the Digisprong Store? Request a demo without obligations
We're happy to tell you all about the possibilities our Digisprong Store offers. You can request a demo without obligations. Our experts will contact you via phone within 1 working day.
Did this help you?