How do I connect my projector to a Windows laptop or PC?
Sweet, your new projector has been delivered. Before you can start using it, you first need to connect it to a source. This article will tell you how to do this, step by step.
---
What do you need?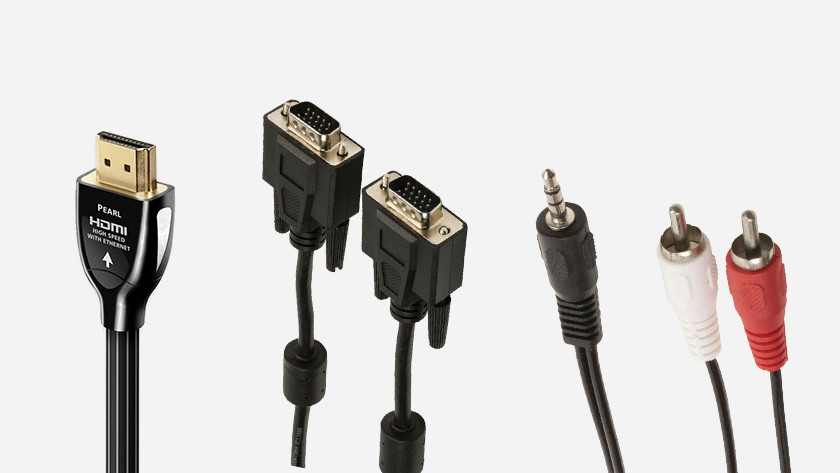 Check the input of the device you want to connect to your projector to find out which type of cable you need. This can be an HDMI, composite video, or VGA cable. The composite video cable is composed of a red, white, and yellow connector.
To connect your projector, you'll also need the following accessories:
The included power cord.
An 3.5mm AUX cable (optional).
Step 1 connect the device to the projector
Connect your laptop, PC, or other device to the projector.
Note:
If you're using a VGA cable, you need to tighten the screws on both sides of the connector to make sure the connector is safely secured.
Optional:
If you want the hear the sound of your device through the speakers of the projector, you need to connect a 3.5 AUX cable from your device to the projector. You can connect the cable to the AUDIO IN port of your projector.
Step 2: connect the power cord to a socket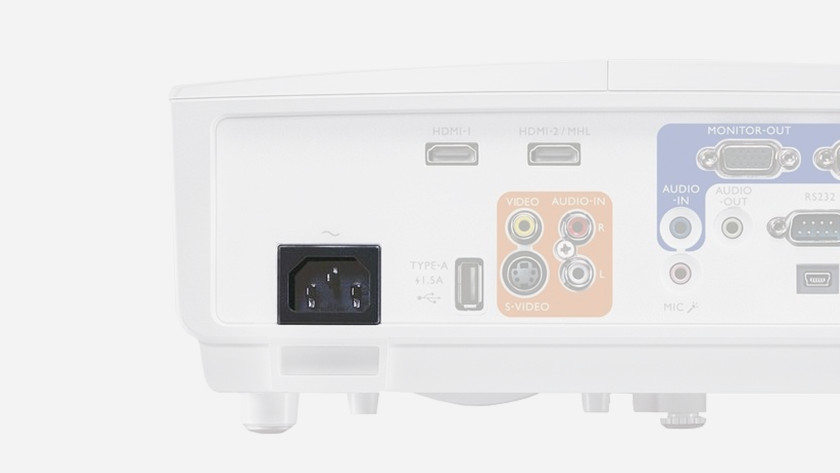 Connect the projector to a socket. You can do this with help of the included power cord. The input for the power cord is often located on the backside of the projector.
After this, press the power button in order to turn on the projector. This button is often located on top or on the side of the projector.
Step 3: check whether the connection is successful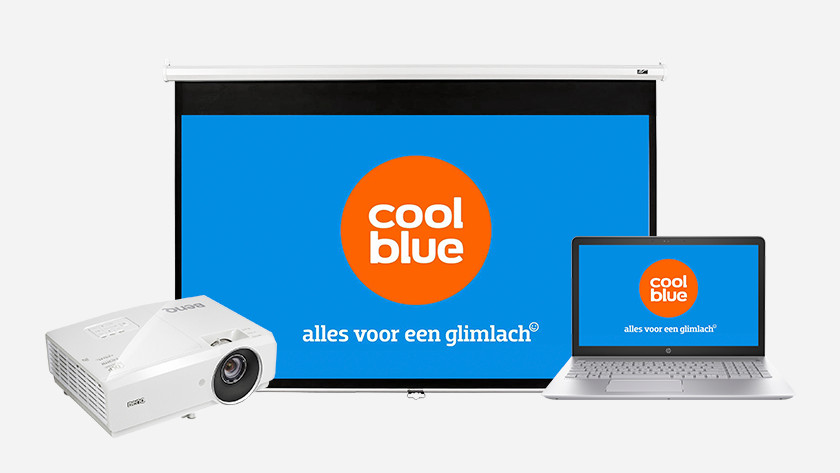 Turn on the device that's connected to your projector.
No image? Check if all the cables are properly connected.
Still don't see any images when you've connected your PC or laptop? Go through the following steps:
Go to the desktop of your PC or laptop and click the right mouse button.

Click Display Settings.

Click detect.

Go the Multiple displays setting and select Duplicate these displays from the drop-down list.
You're done!
Congratulations, your projector is now successfully connected and ready for use.
Did this help you?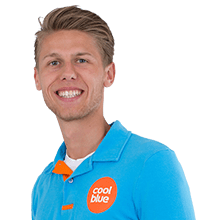 Article by: