What's the right distance between a range hood and a cooktop?
It's useful to have a range hood above your cooktop or stove. That way, your kitchen will smell nice and fresh. But does the range hood have enough space to work properly? Whether you cook on a gas stove or an induction cooktop, you always have to account for a certain distance. This is not only safe, but also legally recommended.
---
Why is a minimum and maximum distance required?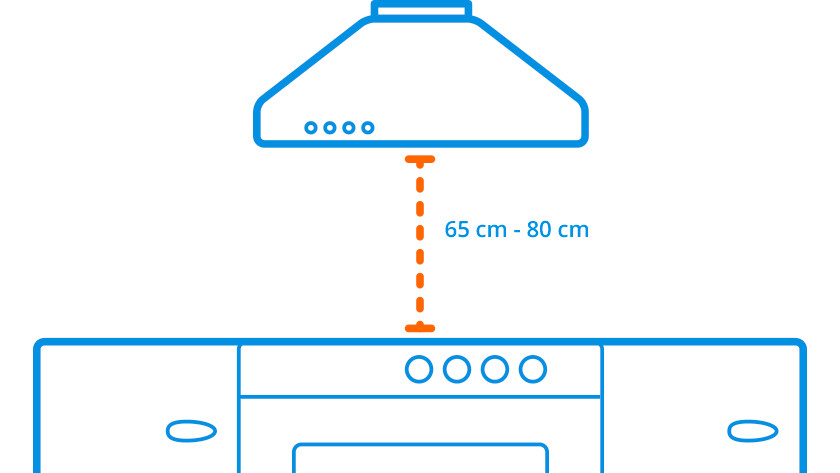 Gas cooktop
The minimum distance between your gas cooktop and your range hood must be 65 centimeters. The reason for this is that flames are present with a gas cooktop. If they're too close to your range hood, there's a chance that your range hood literally catches fire. And that's very dangerous, of course. When you cook on gas, the cooktop also heats up your pan if you hold it slightly above it. That's useful if you're using a wok, for example. That's why the range hood can hang higher than with an electric cooktop. We recommend a maximum distance of 80 centimeters. If you hang the range hood higher, there's a chance that it won't suck away all the cooking fumes.
Minimum distance: 65 centimeters
Maximum distance: 80 centimeters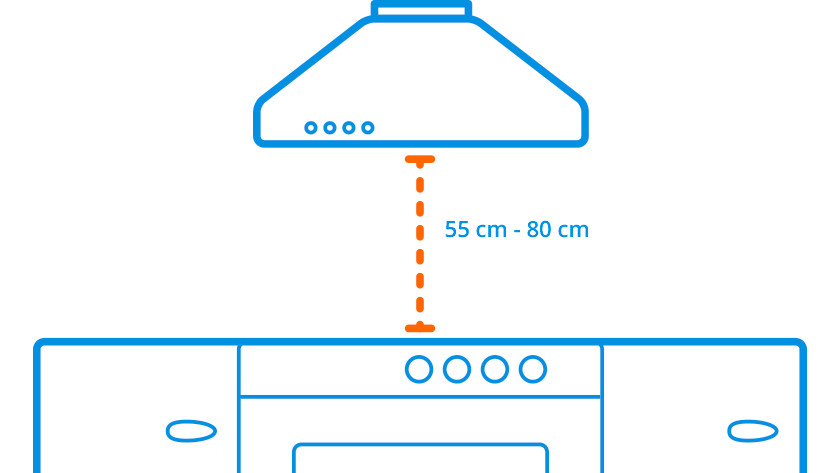 Electric cooktop
If you cook on a ceramic or induction hob, you won't have to deal with flames and the minimum distance is less. This is often 55 centimeters, but consult the range hood's manual to make sure. This can vary per brand, type, or model. We recommend a maximum distance of 80 centimeters. Due to the lack of flames, you can't wok or keep your pan high above the fire. If your hood hangs higher, it probably won't suck away all cooking fumes.
Minimum distance: 55 centimeters
Maximum distance: 80 centimeters
Note
Measuring the right distance may be complicated. If you're not very skilled, you should call in an expert to ensure the range hood is installed at the correct height. This way, you can be sure that you're cooking safely. Always consult the manual, because the distance recommended by the manufacturer differs for each type of range hood.
What else should I pay attention to?
Your range hood should always be as wide as, and preferably wider than, your cooktop in order to extract everything properly. Does your range hood hang at the right height, but doesn't extract optimally? This can be related to, among other things, the exhaust capacity. If it's too low, it'll never extract all cooking fumes.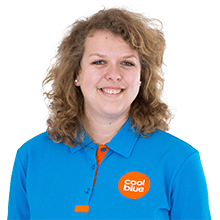 Article by: