Advice on doorbells with cameras
You've decided to get a doorbell with a camera. A doorbell with a camera doesn't just let you communicate directly with your visitor, you'll also be able to see them standing in front of your door right away. In addition to this useful function, a doorbell with camera offers other handy features. On this page, you'll read about your different options and how the doorbells differ from each other.
---
1. Image on home receiver or app?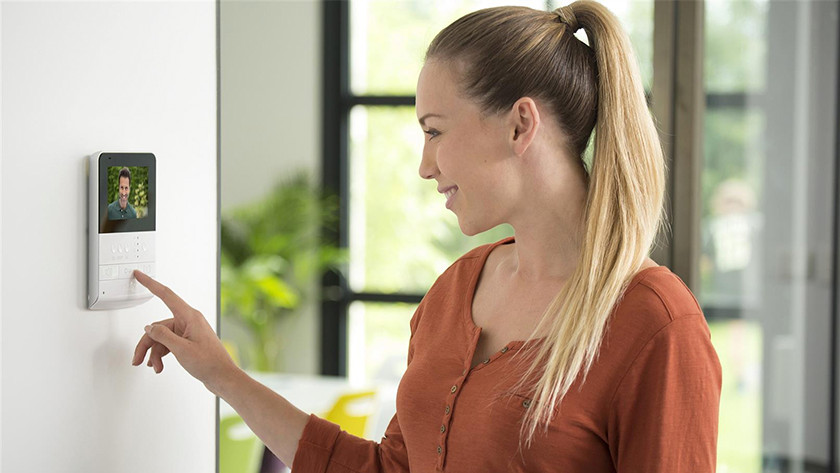 Image on your home receiver
When you have a doorbell with images via your home receiver, there are 2 options. There are receivers with a fixed locations and wireless receivers. You mount a receiver with a fixed location on a wall near the front door. You can carry a wireless receiver in your pocket to each room in your house. The battery in such a wireless receiver is charged through an adapter. The doorbell will always have a standard spot in your home. All these doorbells have color screens. That means you'll always have a clear image of the person at your door.
Image on the app
You'll always need a smartphone for a doorbell that lets you see its images via a smartphone app. That app shows you who's at your door, wherever you are. Since the image on your smartphone will almost always have a high resolution, you'll have a very clear image. The downside is that when your phone's battery has run out, you won't receive any notifications. To solve this issue, you can expand the smart doorbell with a home receiver in many cases. In that case, you can be sure that you'll never miss a visitor when you're at home.
2. How do you talk to your visitor?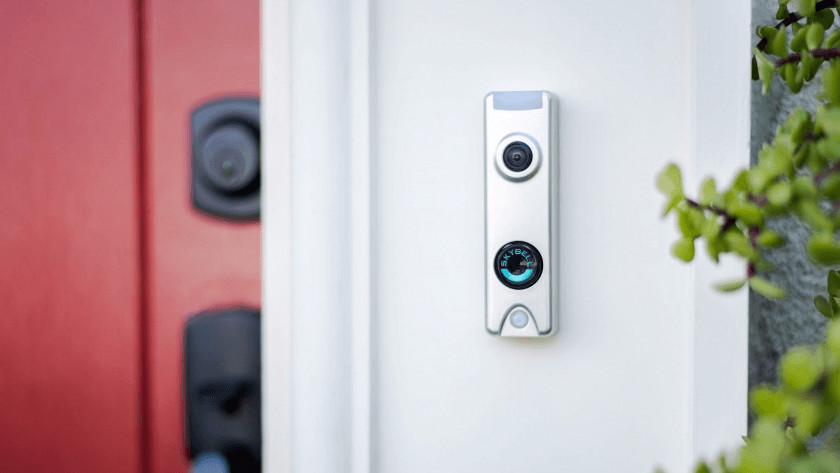 When you have a doorbell with integrated camera, you won't just see who's at your door, but you'll also be able to communicate with your visitor directly via a speaker. A receiver with a handset is always a receiver at a fixed location. Such a receiver is often located right near the front door or in the living room. Receivers with speakers only require you to press a button to communicate with you visitor. This version is common for both receivers with a fixed locations and wireless receivers.
3. Want an extra receiver?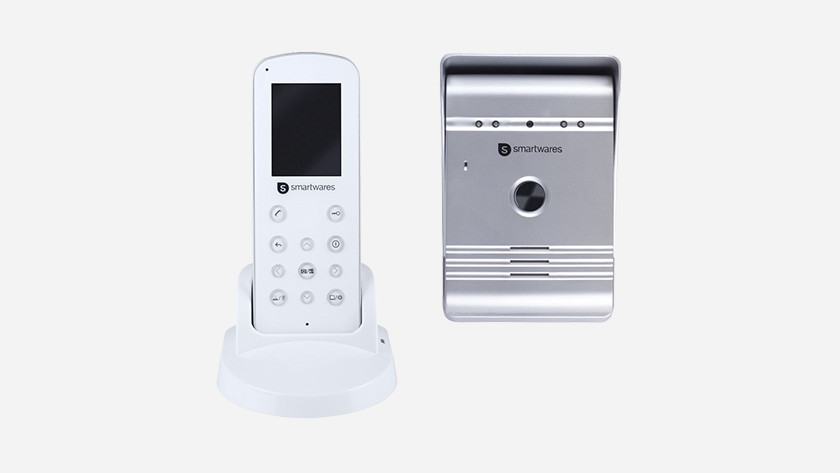 With extra receivers around your house, you'll be able hear the doorbell simultaneously in multiple rooms. For instance, in the garden or the attic. When you're listening to music or something else, the sound of the doorbell won't always be loud enough to hear the melody from anywhere in and around the house. You can immediately solve this issue by putting receivers in multiple spots. Unfortunately, not all doorbells can be expanded with extra receivers. If this is something you want, make sure you check if expansion is possible.
4. Doorbell with night mode?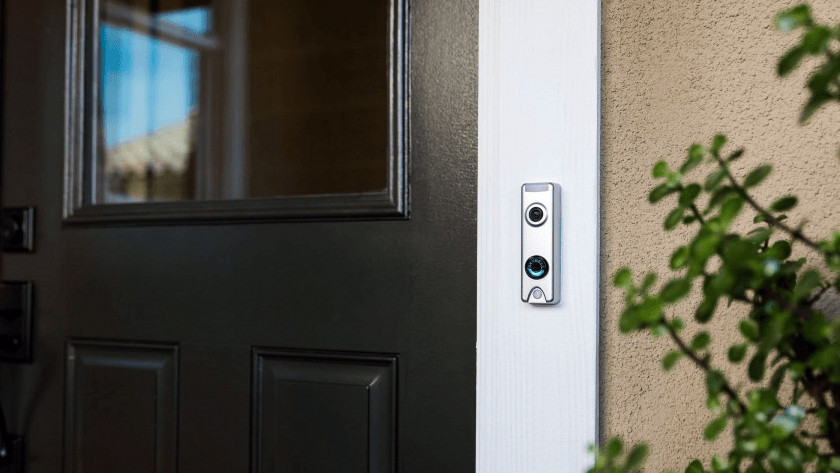 When you have a doorbell with an integrated camera, you'll of course also want to be able to see who's at your door when it's dark. Most of these doorbells have night vision. Using integrated infrared lights, you'll be able to see who's at your door in the dark. The image won't be as clear as it is during the day, of course, but clear enough to see who's at the door.
5. Extra options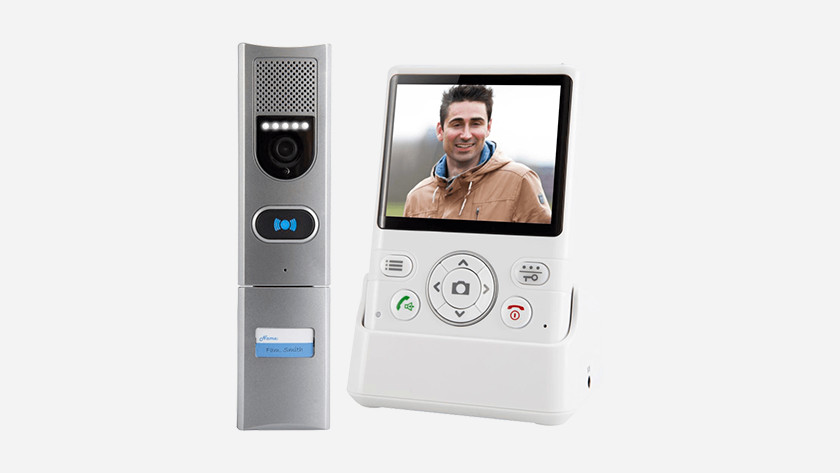 In addition to all the previously mentioned properties of a basic doorbell, there are a number of extra options. Think for instance of a nameplate on the doorbell button and setting various melodies.
When you have a doorbell button with a nameplate, you won't need an extra nameplate to let your visitor know that they're at the right door.
When the doorbell's receiver offers multiple ring melodies, you can choose your favorite one.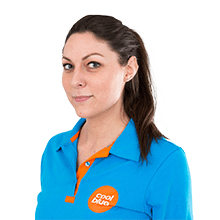 Article by: